Quitting your job and launching a successful fashion business is no mean feat - especially when you're living in a city as infamously expensive as London.
But for Sarah Sleightholm, 27, and Beth Chilton, 30, it's a reality they managed to achieve in as little as 12 months.
The entrepreneurial pair launched not one but two style brands from scratch in August 2015 - contemporary workwear brand 'Alter London' and an occasion-wear brand epitomised by beautiful embroidery and hand drawn prints, 'Hope & Ivy'.
Now, thanks to financial backing from Deborah Meaden and Peter Jones from 'Dragon's Den', it won't be long until they achieve world domination.
Here, we catch up with the pair - who appeared on last night's show - to find out how they did it and what they hope to achieve with their £78,000 investment.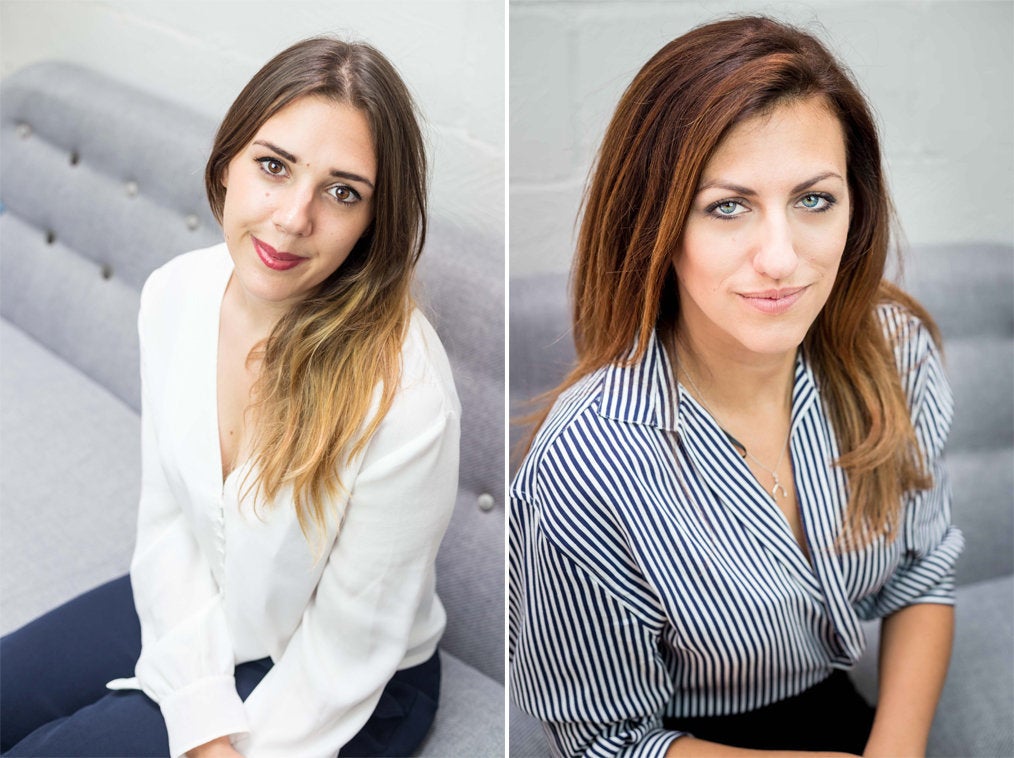 What prompted you to go on 'Dragon's Den'?
Beth: I actually applied for it last year when I thought of setting up the business to help get funding, and didn't hear anything until January this year.
At this point the business was booming and I thought, 'why not?' It's great exposure and to come away with a dragon's backing would be a cherry on the top.
How did you feel when you went on the show?
Sarah: We were the first candidates to pitch so from turning up at the studio at 6am it was a complete whirlwind. We had models arriving, clothes to steam, rails to put up, hair and makeup, interviews - we literally didn't have a second to think or even breathe. It was a lot of fun though.
Beth: I was buzzing. The whole of the team at 'Dragon's Den' were so supportive and positive. It's a memory that I will cherish for a lifetime.
How did you feel when you got financial backing from them dragons?
Sarah: I think at first we were pretty shell shocked. None of it felt real, we were both overcome with emotion and we didn't stop smiling for days.
I remember just bursting out laughing days later thinking, 'did that actually happen?'.
Knowing that we had their backing opened up lots of new possibilities.
Beth: I think when we entered the den we were concerned about what the worst things could be and weren't really concentrating on the good things.
Never in a million years did I think we'd walk away with two of the most iconic Dragons - Deborah Meaden and Peter Jones - and a £78,000 investment.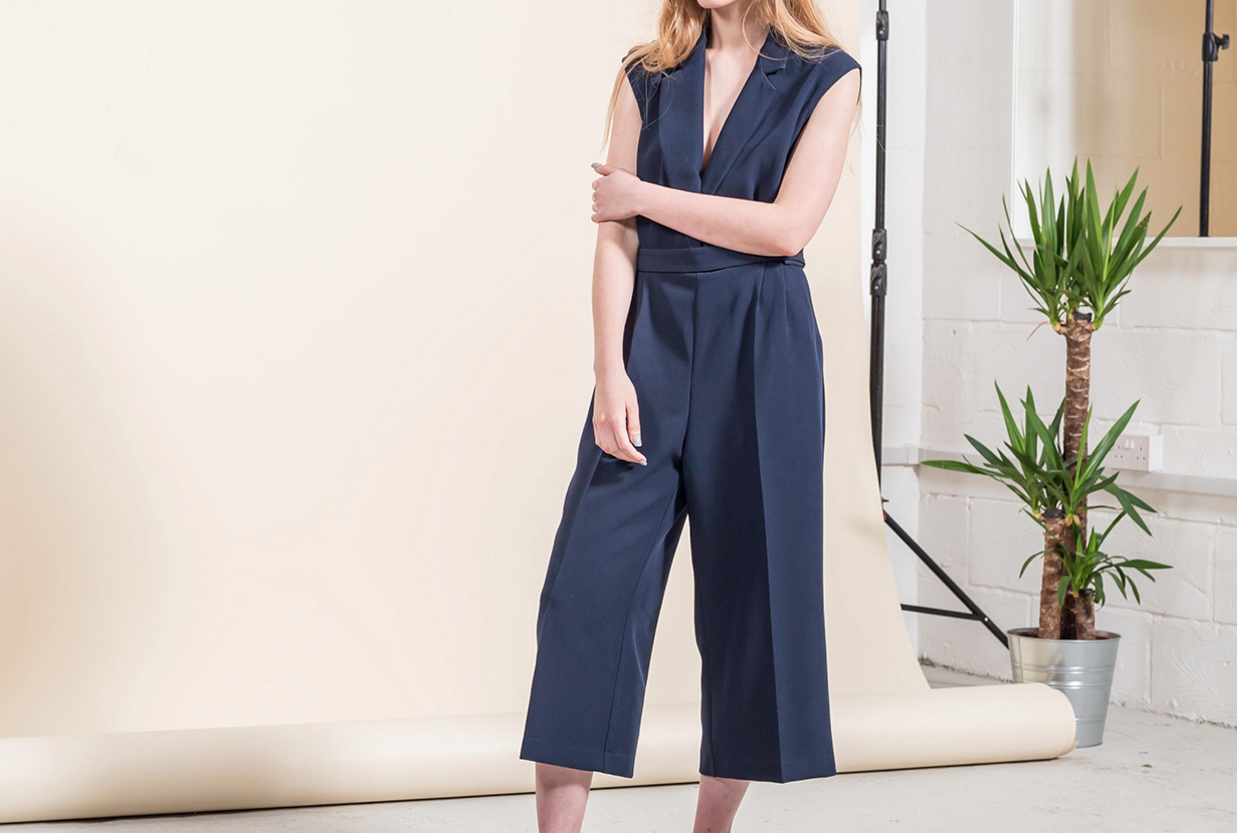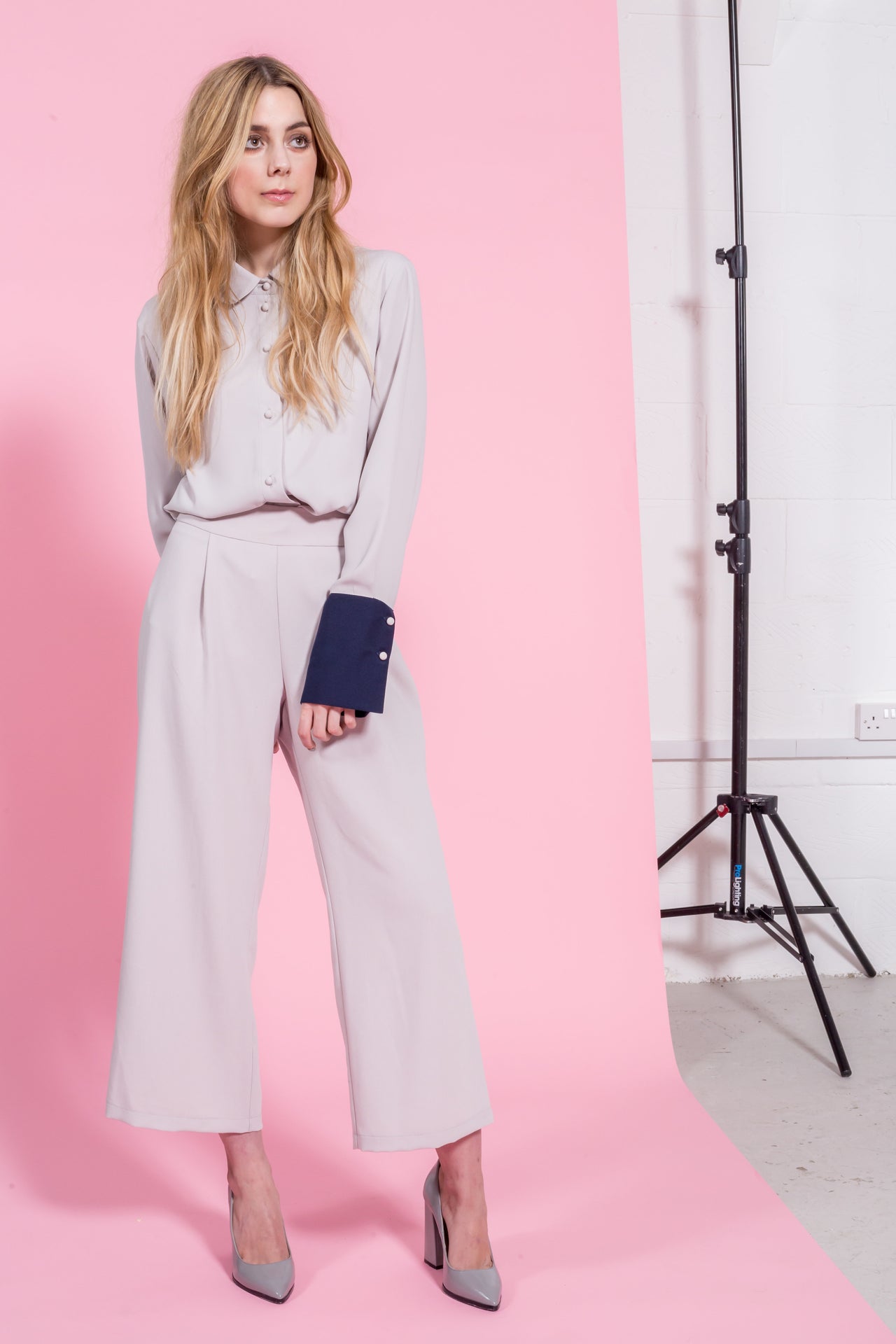 When did you both decide you wanted to set up your own business?
Sarah: This time last year Beth approached me with the idea of starting up something together, it was far too good an opportunity to ignore really.
With us both having experience in the industry we felt that between us we had the skills and knowledge to really achieve something and make a success of it.
It pretty much snowballed from there.
Beth: Having my own business is something that I always dreamed of and turning 30 was the right time to do it. I had gained such a vast amount of experience in the fashion industry - from production, to design to logistics, to accounts to selling.
The only piece of my business jigsaw that was missing was a talented designer, so I snapped Sarah up to join me on this crazy journey.
What backgrounds did you both have?
Sarah: I have always wanted to create beautiful things. I love detail and intricate, decorated pieces - whether that's baroque interiors or vintage ball gowns. My graduate collection at Northumbria University was a total mix of embroidery, beadwork and print. For me, more is more.
When I was approached by ASOS to work on their evening dresses team I jumped at the chance. It was where I really learnt to refine my craft, yet I was still encouraged to be completely creative.
It's crazy how things have come full circle and now we are selling to them.
Beth: I studied Fashion and Textile Management at Nottingham Trent University which really focused on the business side of fashion. From there I worked for a few suppliers and ended up at Topshop, where I was a garment tech.
I quickly realised this wasn't the job for me and left to join a small branded fashion company, where I gained great experience of growing the team and running all areas of the business.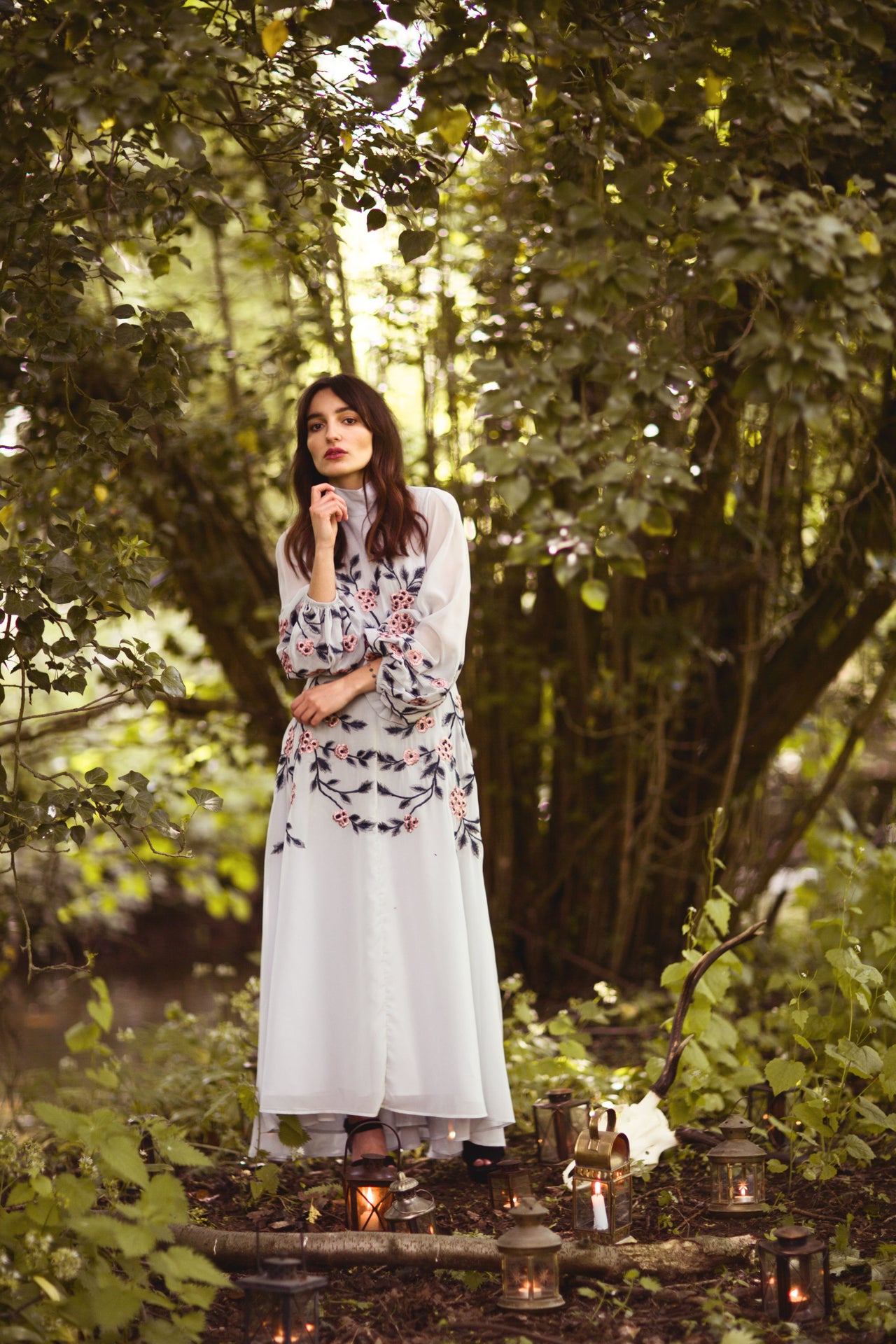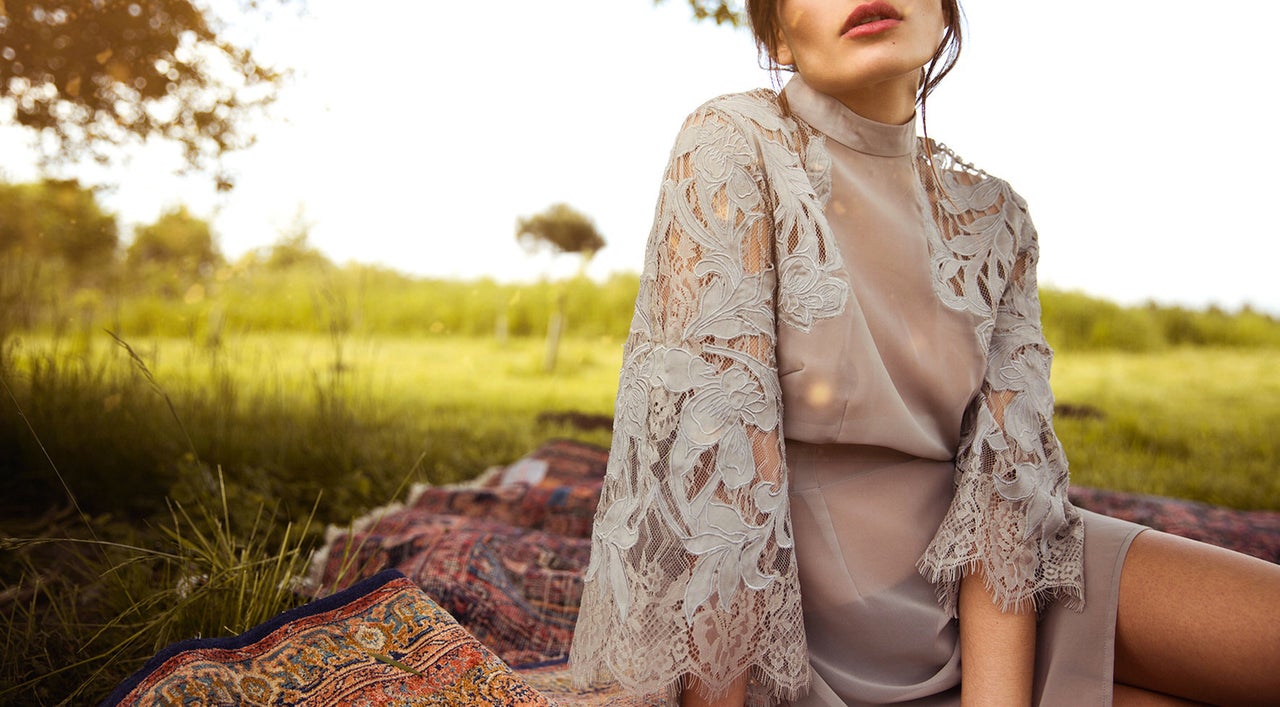 When you first started out, what obstacles did you face?
Sarah: There were many obstacles setting up the business, as well as lots of worrying and sleepless nights, but you have to take a leap of faith and just keep ticking things off your list.
We had some problems with our first order, the delivery of printed fabric arrived and it was all faulty, we were quite stressed as we couldn't use it and had to get the whole order re-printed in a matter of days, as it was due to be made and shipped within the week. You really learn from these experiences though.
When we first started out, I moved in with my boyfriend to save money and I spent a lot of time working from his living room. His dining table became my desk and I worked tirelessly day and night designing our first collection - there were bits of fabric and clothes everywhere! Beth and I finally moved into an office in East London after a few months and my boyfriend got his sanity back.
Beth: When we started the business I had just bought a puppy and a new house - some of the most stressful things you do in your life all happened at the same time.
The first month was crazy and we had to move fast to get our first collection shown to ASOS, I look back now and think, 'how did we do it?' - but it was definitely worth it.
What does a typical working day entail?
Sarah: As we are still very small, Beth and I are involved in everything so each day/week is completely different. For example, this morning we were reviewing the next Alter designs and putting new styles into work.
This afternoon I've been liaising with India making sure all Hope & Ivy product is to specification and production is on track.
Yesterday we had a photoshoot in the morning which was a lot of fun, then by the afternoon I was back in the office answering emails and Beth was at the warehouse packing boxes.
Beth: Most days we look at the clock and say 'Oh my God it's 5pm already'. The to-do list is always endless, you cross one thing off and then you add another three.
What's been the most rewarding thing about setting up your own business so
far?
Sarah: When we shot both of the brands' lookbooks. The clothes looked stunning on the models and it was all orchestrated to perfection. It was a marker for me of how far we'd come in a relatively short space of time.
And of course it goes without saying, appearing on Dragon's Den. All of our friends and family are so supportive, but when someone in such a position as the dragons, with their knowledge and experience in business, tells you you've done a good job it's incredibly rewarding.

Beth: The most rewarding moment for me was seeing how impressed the dragons were with the business and the trading figures so far.
Having such credible entrepreneurs complement you like that was amazing.
What's the next step for you now?
Both: World domination of course.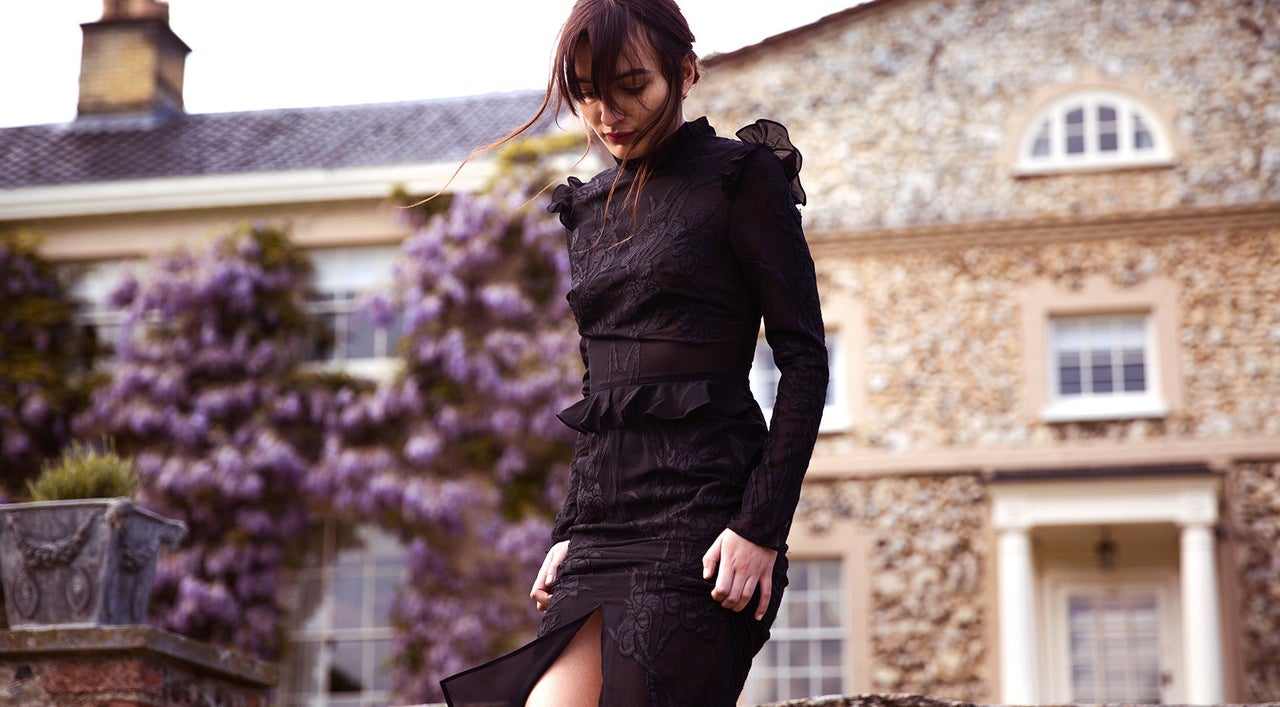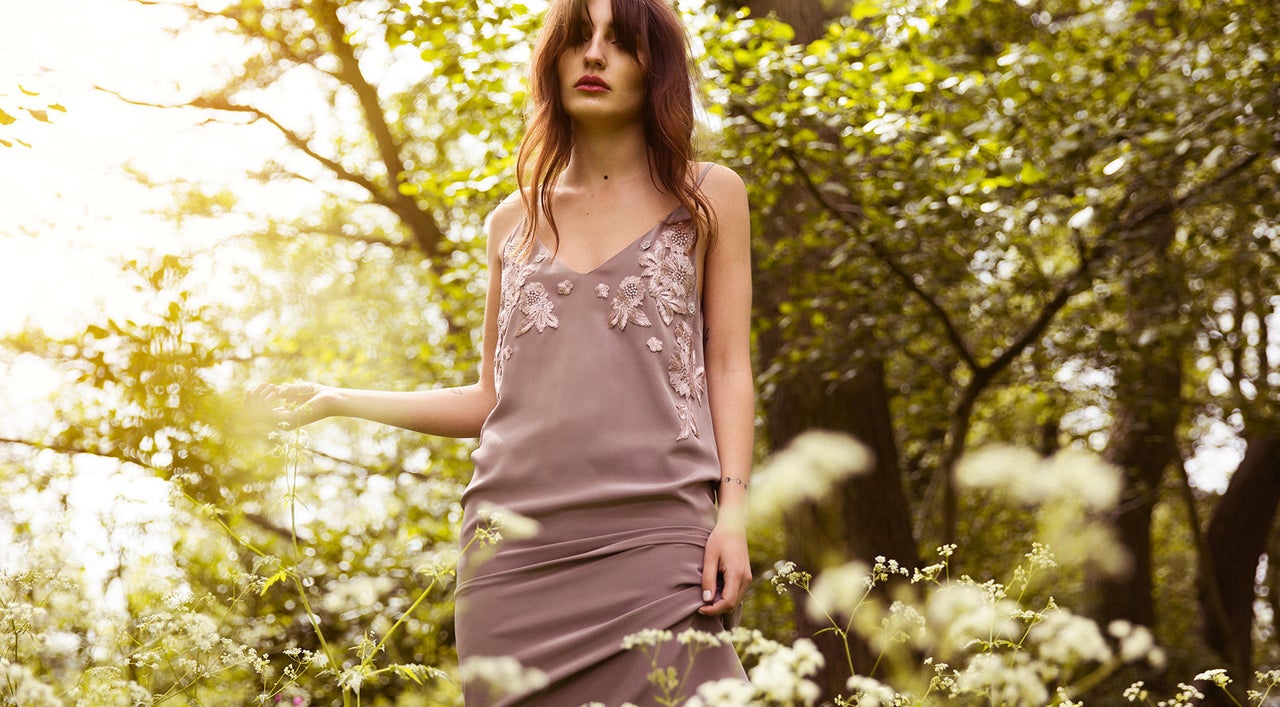 Related