The award is given to artists who have had an impact on the world of music videos, and given how many of Rih's videos have had us talking over the year, she felt like a worthy recipient.
She celebrated her victory by performing short several medleys of some of her biggest hits over the course of the awards ceremony, before her frequent collaborator and rumoured on-off boyfriend Drake introduced her to the stage to collect her golden Moon Man.
Bowing before her as she came on stage, Drake said: "The first time I met Robyn Fenty was 2005. She was shooting a music video at a restaurant, the song was 'Pon De Replay' and the director was Little X.
"I was introduced to her as the kid who played background music at the restaurant as people ate their dinner. It's hard to believe 11 years later the three of us would come together to create the visual for a song called 'Work'."
Professing his "love" for her as he concluded, he said: "She's someone I've been in love with since I was 22 years old. She's one of my best friends in the world. All my adult life, I've looked up to her, even though she's younger than me."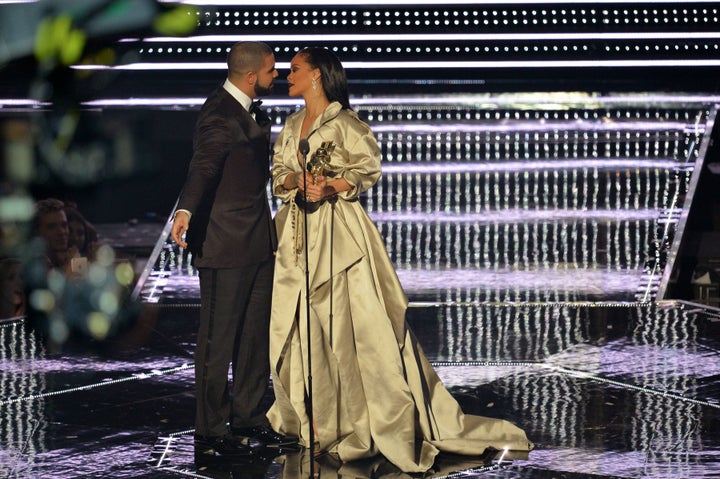 To rapturous applause, the two then teased fans by leaning in for a kiss, but they ultimately pulled away before sealing the moment with a lip-lock.
Drake and Rihanna have collaborated on a number of tracks in the past few years, including 'What's My Name?', 'Take Care' and, more recently, 'Work'.
Check out the full list of winners here.
NOW READ: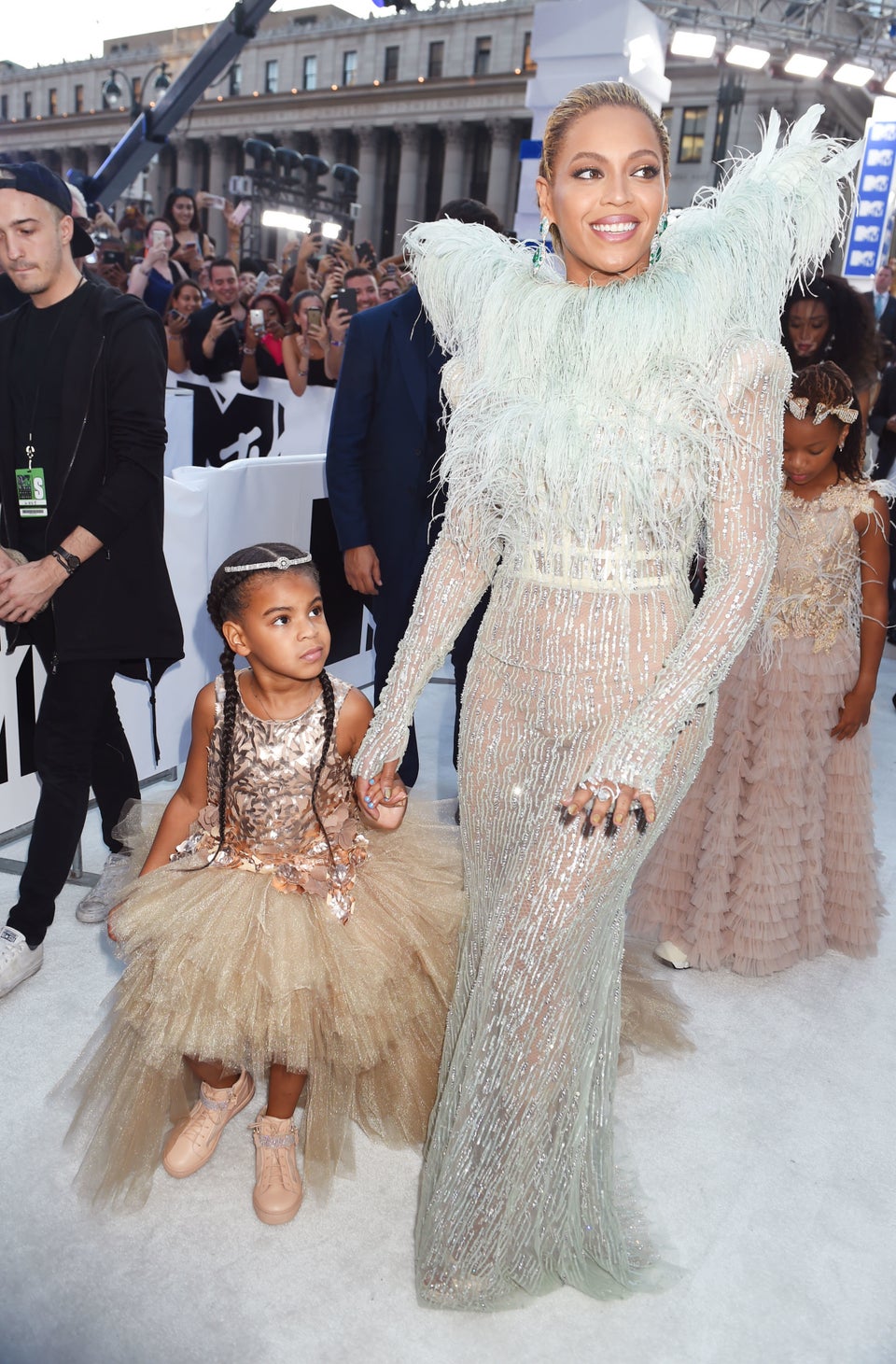 VMAs 2016: Best Dressed From Red Carpet
Related