A couple hold hands beneath an umbrella as a rain of vivid colours falls around them in this sweet painting by Chinese and French artist Marc Allante.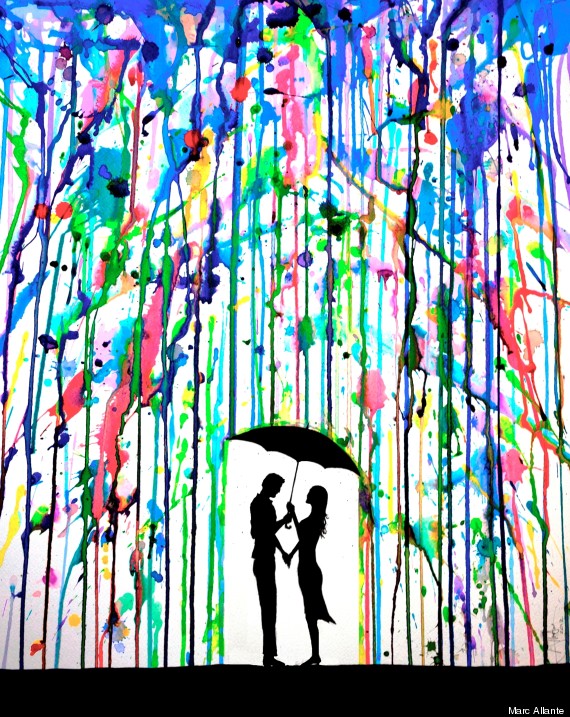 Marc Allante's umbrella couple
Using a combination of drawing and dripping ink, Hong Kong-based Allante also creates buildings that blur into smudgy mirages and surfers riding technicolour waves.
It's a neat way of juxtaposing calm and colour, moment of serenity against explosions of energy and movement.
What do you think of self-taught Allante's vivid paintings?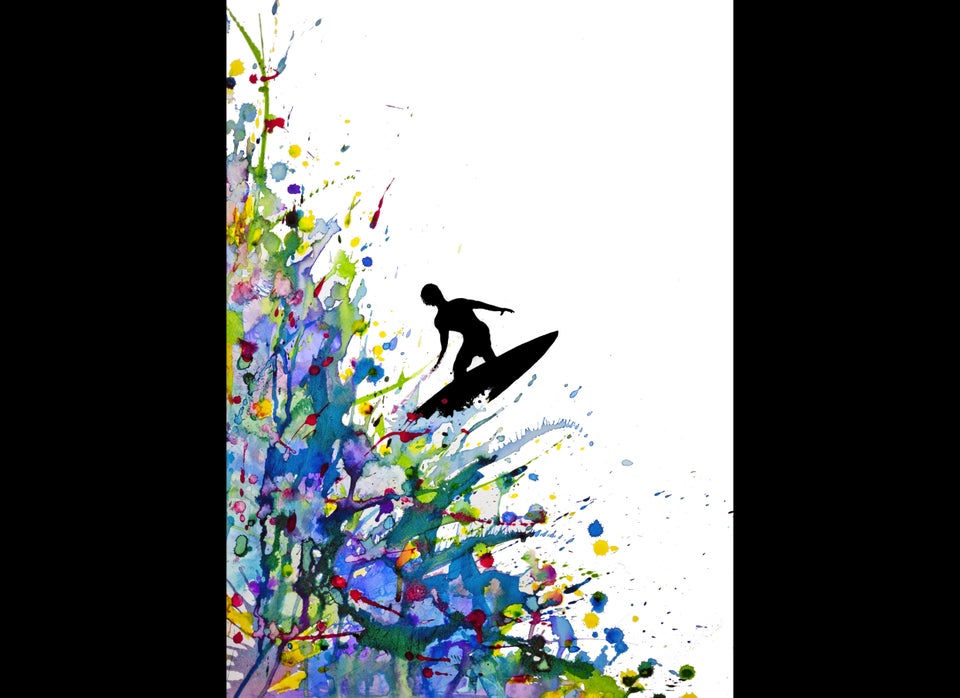 Dripping Ink Paintings
Related