A driverless car has been rolled out on to the streets of Britain for the first time.
Guided by radar and camera technology, the small electric two seater navigated around a pedestrian zone of Milton Keynes at 5 mph yesterday.
The trial forms part of a government programme to get self-driving cars on to the roads by 2020.
The pod has been adapted from a Renault Twizy by engineers at Oxford University spin-out Oxbotica.
Ministers are looking to incentivise the development and testing of autonomous vehicles in Britain.
In July, the government launched a consultation on changes to insurance rules and motoring regulation, and announced testing on motorways in 2017.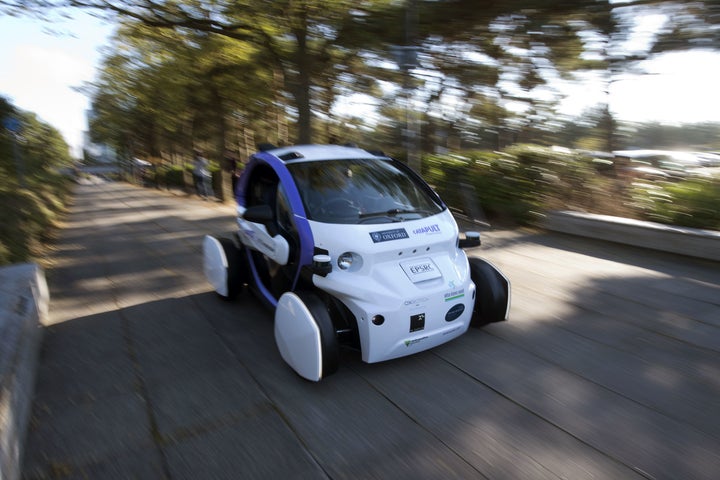 Neil Fulton, a programme director at the government-sponsored Transport Systems Catapult, which coordinated the trial, told Reuters:
"The important thing is it's the first time that we've put a self-driving vehicle in the UK in a public space.
"If people can see that these vehicles are capable of driving themselves they can gain trust in them."
Graeme Smith, chief executive of Oxbotic, told Reuters he hoped to have 40 driverless cars operating in Milton Keynes next year:
"Our ambition is more than just cars, more than just pods. It is really anything with wheels that can be automated.
"We are certainly thinking about buses ... and the off-road environment, not just pavements and roads."