But the inevitable hybridisation of tech trends isn't the only reason some drone pilots are set to have their heads in the clouds come Christmas day.
A new report from the Civil Aviation Authority (CAA) suggests that more than half (61%) of owners are unaware of safe-flying rules.
With a number of near misses between drones and civil aircraft reported last month, the CAA has revised its drone code.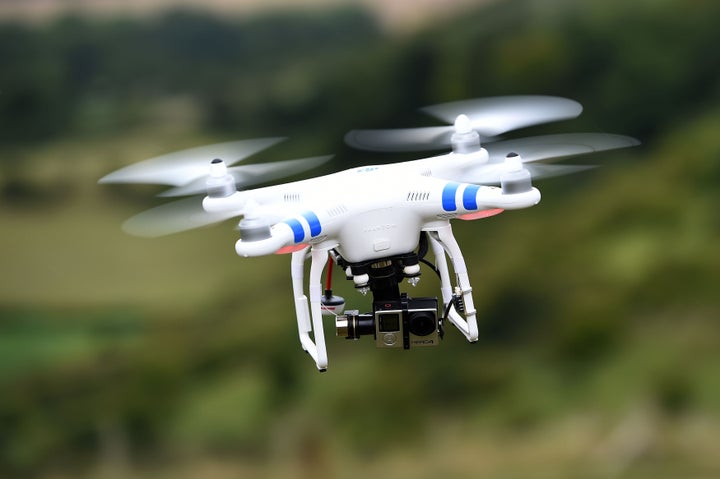 Partnering with the air traffic control body NATS, the CAA has launched a neumonic to promote safe flying:
Don't fly near airports or airfields
Remember to stay below 400ft (120m) and at least 150ft (50m) away from buildings and people
Observe your drone at all times
Never fly near aircraft
Enjoy responsibly
Andrew Sage at NATS said: "Drones are an incredible, inspiring technology but it's vital that people are using them safely.
"With the number of reported drone incidents on the rise, it's important that people understand their legal obligations and fly safe, having fun whilst ensuring other users of the UK's airspace aren't put at risk."
Only 36% of buyers surveyed were given advice at the point of sale.
The CAA and NATS are now working with retailers to ensure that customers are warned of their responsibilities.
The number of near-misses with aircraft has nearly doubled in 2016. So far this year there have been 56 incidents, compared to 29 in 2015.
Related