Speaking about the importance of early intervention for children's mental health the Duchess, who is eight months pregnant, said she is convinced that the answer has to be: "the earlier, the better".
"We need to highlight how important it is to support mothers too, potentially before they even give birth," she said during a symposium of academics and charities championing early intervention, which she organised at the Royal Society of Medicine in London on Wednesday 21 March. "They need to be aware how vulnerable they might be and, critically, know where they can find help for themselves, as well as for their babies and toddlers."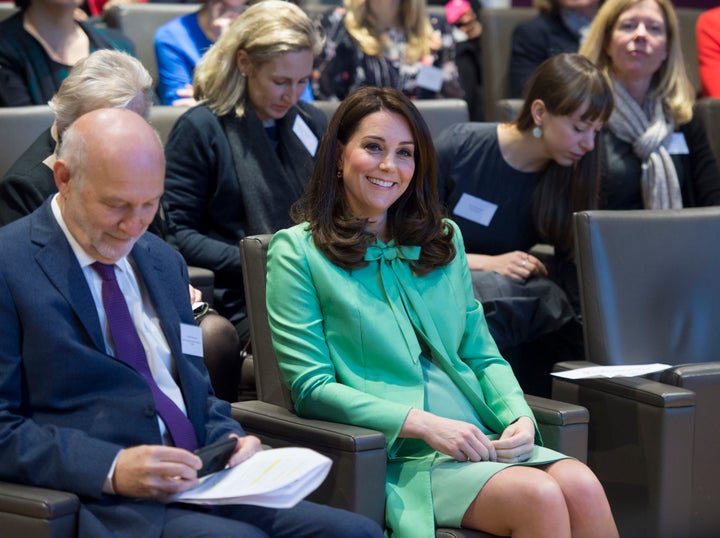 The Duchess is establishing a steering group to explore how best to support academics, practitioners and charities in their work to provide all children with the best possible start in life.
The group will be coordinated by The Royal Foundation and will consider a range of questions surrounding the support provided to children, parents and teachers, from the earliest years.
"We all know how important childhood is; and how the early years shape us for life," the Duchess explained. "We also know how negative the downstream impact can be, if problems emerging at the youngest age are overlooked, or ignored. It is therefore vital that we nurture children through this critical, early period.
"It would seem that we cannot intervene early enough. We do need mental health support in primary schools before the biological changes and academic pressures of adolescence kick in. We also need a focus on parenting and family support, so that parents feel able to get their children 'school ready', and are confident that they themselves can cope with the mental and emotional needs of their own children.
"But potentially we could start to look even earlier, by teaching parenting and relationship skills to teenagers, to get the next generation of parents child-ready, well before they have to put these skills into practice."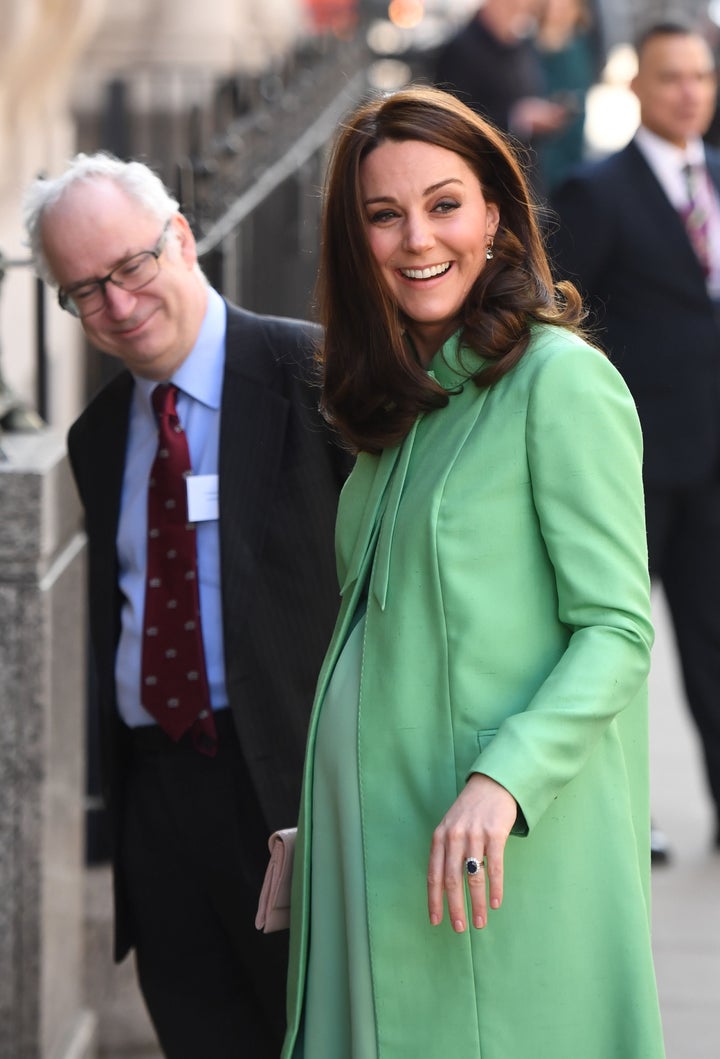 She added: "After listening to those working in this complex area, my own view is that children's experiences in their early years are fundamental. They lay the foundations not only for healthy outcomes during the teenage years, but also for adulthood.
"Addressing the issues only when they take root, later in life, results in huge detriment; detriment to the healthcare, education and social support systems in our country; but, perhaps more importantly, detriment to future generations over the long term."
The Duchess's longer term aim is to create a partnership between experts and organisations in order to build strong collaboration around issues if perinatal, maternal and infant mental health, and the need for parenting support and advice, as well as resources for schools and educators.
The steering group will work in the months ahead to tackle issues including raising awareness and how existing initiatives can be scaled to provide long-term and multi-generational support to children, their parents and educators. It will then report back to the Duchess and it is expected that The Royal Foundation's strategy for collaborative action on these issues will be announced in late autumn 2018 / early 2019.