Dynamo has given his first TV interview since posting a health update on Twitter, in which he explained that he had gained weight and suffered from bloating since receiving treatment for food poisoning last summer.
Due to his Crohn's Disease, which he was diagnosed with at the age of 15, treating the food poisoning was more complicated and the magician was hospitalised.
Appearing on 'BBC Breakfast' on Wednesday (18 April), Dynamo, real name Steven Frayne, explained that he released the video to take control of the narrative around his health.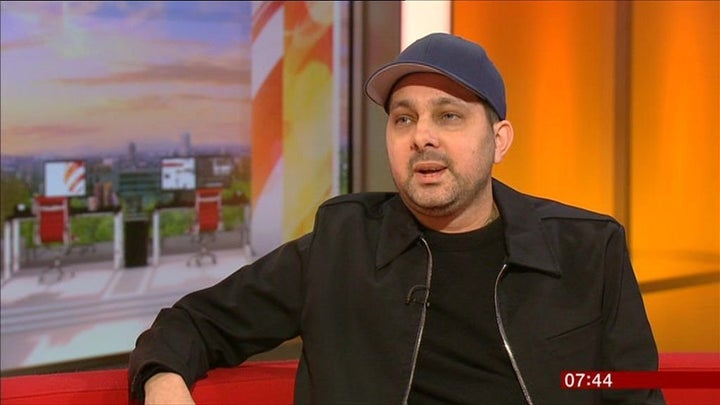 "Some photos had been taken of me that I knew were going to get out there, out of my control," he said. "And I looked quite different from my usual self so I thought it's worth letting people know the real story before they hear a different story from someone else."
"It was amazing the actual response it got, I didn't expect that at all," he said. "It's good that's it's been able to inspire other people with similar conditions to speak out about it and get more attention to it.
"I personally have never let it make me feel ashamed to talk about it, it's just life, it's life for a lot more people than we think so it's really good that it's inspired people to share their stories and hopefully it helps them with their confidence to just feel comfortable within themselves."
"One of them is a bad type of arthritis which has affected all of my joints in my body... my toes, my knees, my neck, my ankles, my hands, which really sucks as a magician when you can't shuffle a pack of cards because you're in so much pain, which has happened on the odd occasion," he said.
"As you can see my appearance has changed quite a bit due to all of the medication that I'm on. I'm on quite a lot of tablets. All of the medication has caused me to put on quite a lot of extra weight as well as a rash which is all over my head."
The magician was appearing on 'BBC Breakfast' to promote '72 Hours', a film he has made which charts the plight of Syrian children who are not being given access to education.
He travelled to Lebanon to film the documentary, which is part of a campaign being run by children's charity, Theirworld.