Dynamo's live tour kicked off at the O2 Arena earlier this week, and on Wednesday (30 March) night things didn't exactly go to plan for the magician.
The star, real name, Steven Frayne, has pulled off a number of big stunts over the years, but on the night, it was a trick involving a phone in a glass bottle that messed up and left the audience cringing.
Audience member Tom's phone was magically transported into the vessel by Dynamo, only when his pal Amy went to ring it, nothing happened.
Keeping control of the situation, Dynamo reminded everyone that they were watching a live show, and "anything could happen", as he frantically urged Tom's other mates in the audience to ring the phone.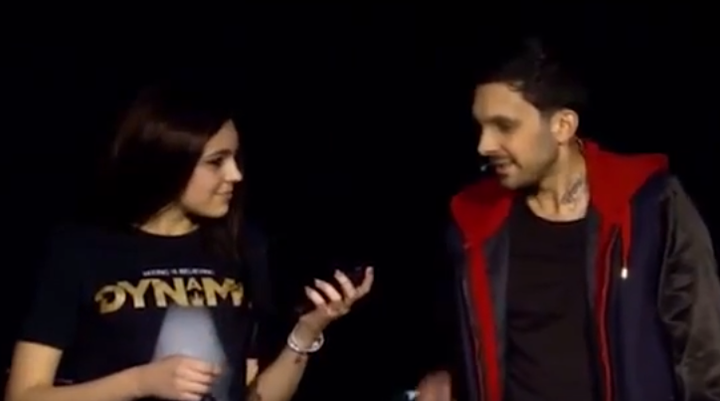 While he does a stellar job of remaining relatively calm, the clip still makes for painfully awkward viewing.
Perhaps it's best to stick to pulling rabbits out of hats? Just an idea…