A two-year-old boy trapped in Syria's besieged East Ghouta was so malnourished an aid worker described his arm as "like my little finger".
Fears are mounting for children in urgent need of medical attention in the war zone close to Damascus, where starvation, kidney failure and conflict-related injuries threaten to claim scores of lives.
Five children are already reported to have died, and as many as 137 - aged from just seven months to 17 years - must be evacuated immediately, Unicef has said.
East Ghouta is home to around 400,000 people and has been almost completely cut off from humanitarian assistance since 2013.
Aid workers say help is desperately needed as they are "faced with one of the worst health and nutrition situations" of Syria's seven-year war.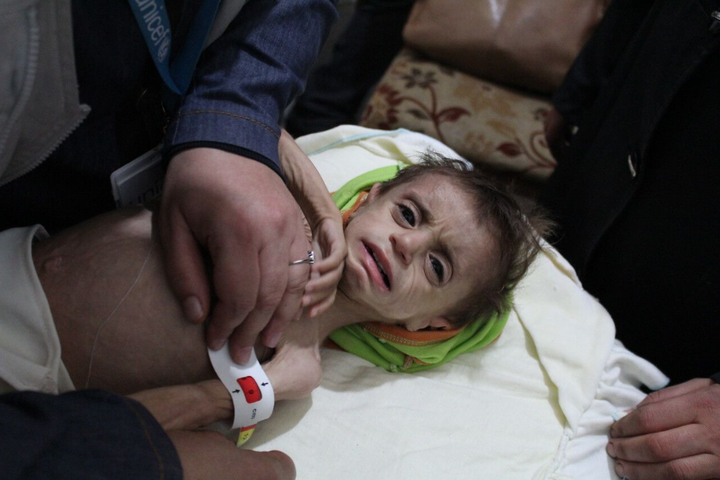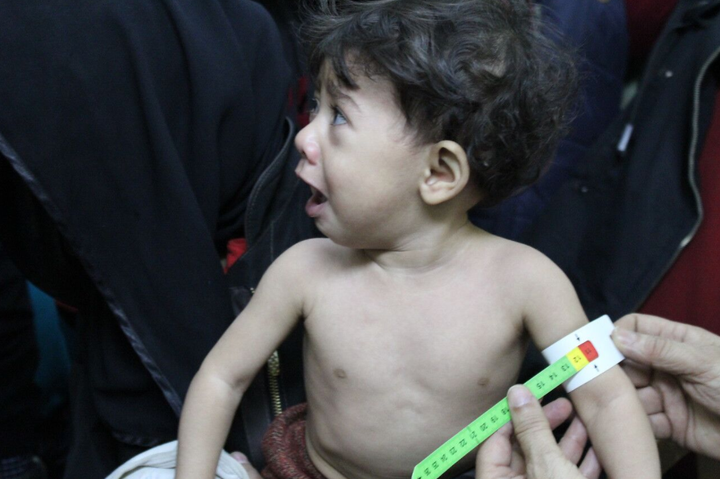 He told HuffPost UK: "When we got [there], we were faced with one of the worst health and nutrition situations I've seen in Syria.
"The long siege has devastated people who were already poor and vulnerable. There is a shortage of health and nutrition services and only small quantities of food. People have little cash, so they can't even buy food when it's there.
"Many of the children I saw at the medical point in the town were severely malnourished, some moderately and others were normal for their age. I screened a two-year-old boy and his arm was like my little finger. The situation is deteriorating day by day."
Nearly 12% of children under five are suffering from acute malnutrition – the highest rate ever recorded since the start of the conflict in Syria seven years ago.
"As violence continues to intensify in East Ghouta, thousands of children are suffering in silence," said Fran Equiza, Unicef Representative in Syria. "The situation is getting worse day by day.
"The health system is crumbling and schools have now been closed for almost a month. Sick children desperately need medical evacuation, and many thousands more are being denied the chance of a normal, peaceful childhood."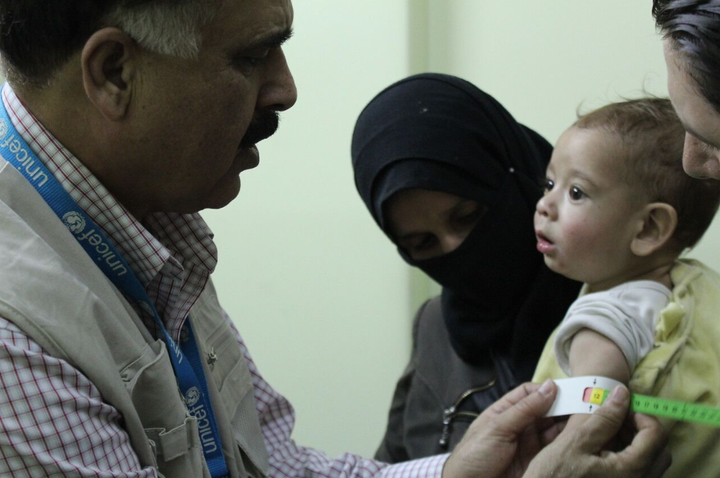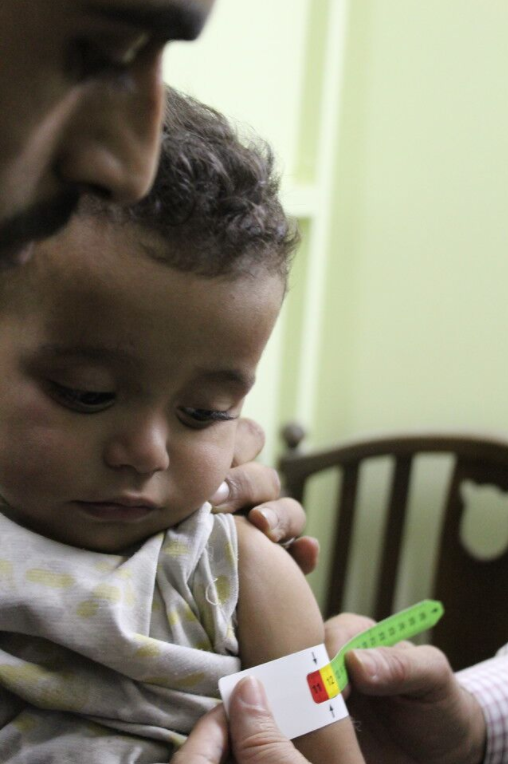 Violence has been escalating across Damascus and East Ghouta, with a significant increase in rockets and mortars landing in the Syrian capital in the last six weeks, says Unicef.
Almost one in three school-age children in Syria – an estimated 1.75 million children, find themselves out of school because of the conflict and one third of schools are damaged or destroyed.
This Christmas, HuffPost UK has teamed up with Unicef to appeal for funds to help children whose lives are being devastated by the war, nearly seven years after it started.
To help the children of Syria this winter please donate to the HuffPost UK Christmas Appeal unicef.uk/huffpost