Yes, Pat Butcher who died in 2012.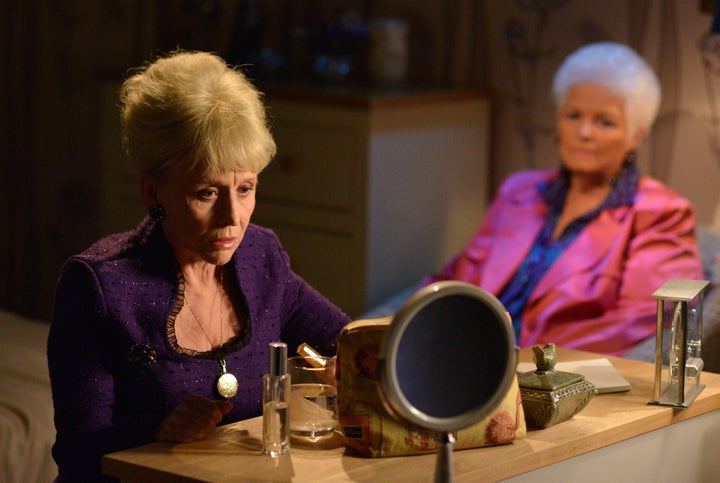 Bear with us on this one if you didn't see it, because while it may sound slightly ridiculous, Pat's return from the dead, as a figment of Peggy's imagination was nothing short of perfect.
As Peggy considered her decision to take her own life, she spoke with Pat, explaining her fears and worries.
Barbara Windsor's character then got emotional, before the duo repeated their iconic lines, with Peggy jokingly declaring, "you bitch!" and Pat replying: "You cow!"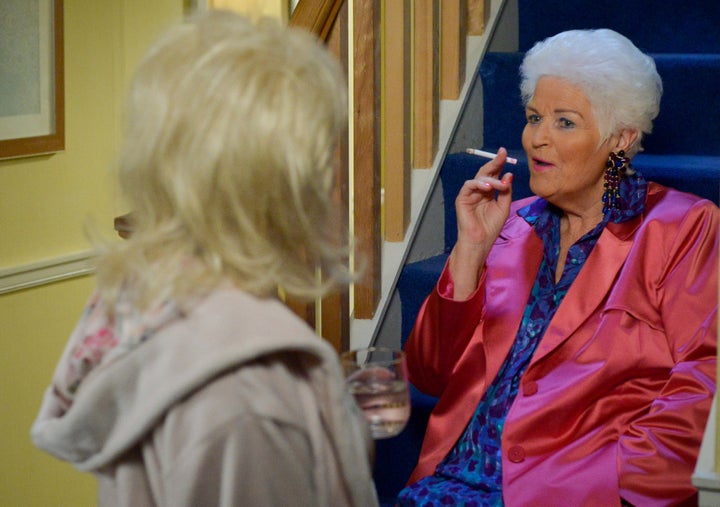 Watch their final meeting again above. Oh, and here's that ice-cream scene they were talking about...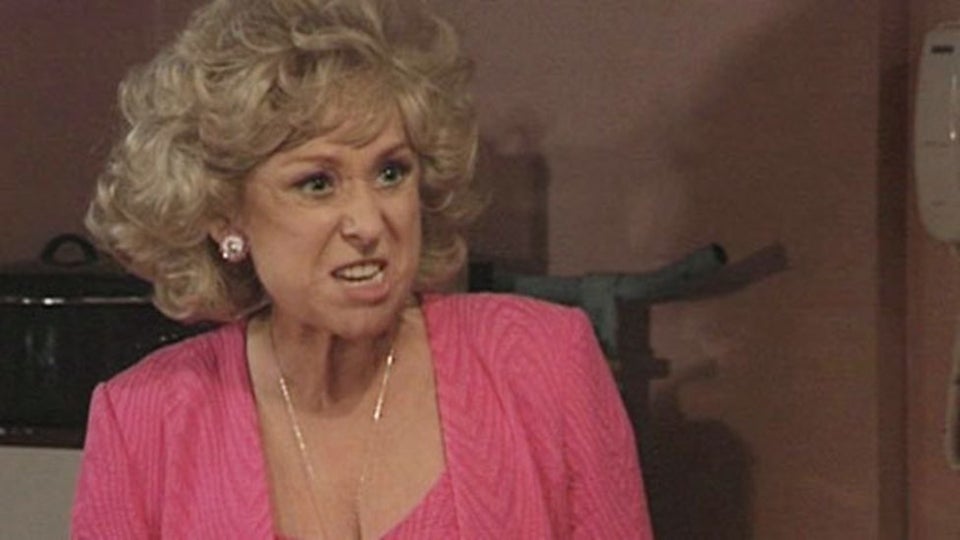 'EastEnders': Peggy Mitchell's Most Memorable Run-Ins
Popular in the Community