There wasn't a dry eye in the house on Tuesday (17 May) night, when Peggy Mitchell's final ever 'EastEnders' episode was aired.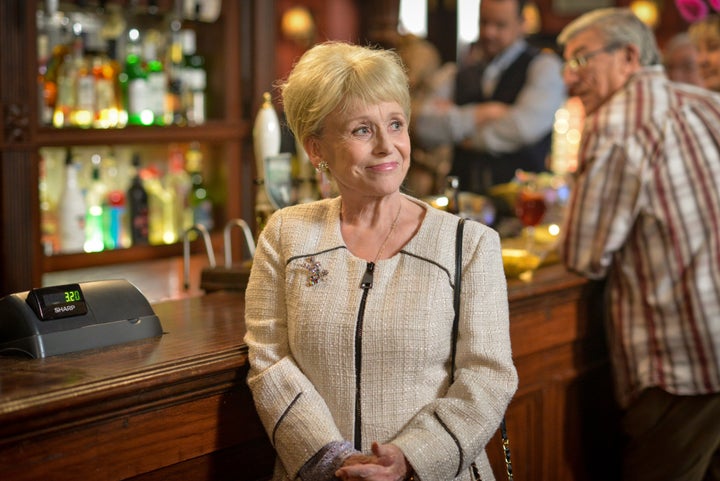 While reports over the weekend claimed that Peggy would take matters into her own hands, the turn of events still managed to stun fans.
Viewers saw Peggy take one final walk around Albert Square, stopping off in the Queen Vic to greet some old faces.
Her plan to take take her own life was then revealed after a conversation between Phil and the newly-returned Grant Mitchell.
The brothers' protested, and the fact they took away her medication, but Peggy is not one to be told.
After a short wander through the Square, during which she stopped to make peace with Sharon, Peggy came face-to-face with Pat - yes, Pat. Butcher. Pat. Butcher. - for one last time.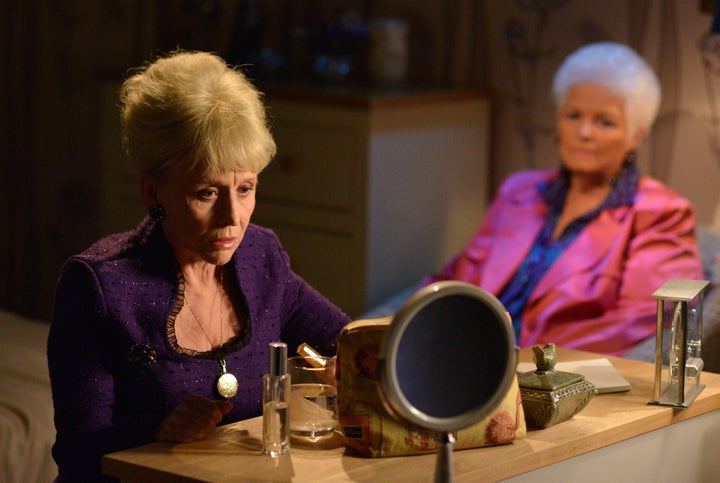 She then completed suicide, as the credits ran silently, before the camera turned to a ticking clock.
As expected, many took to Twitter when the episode aired, praising Barbara and the soap's writers:
The scenes will continue on Thursday (19 May), as her family struggle to come to terms with what's happened.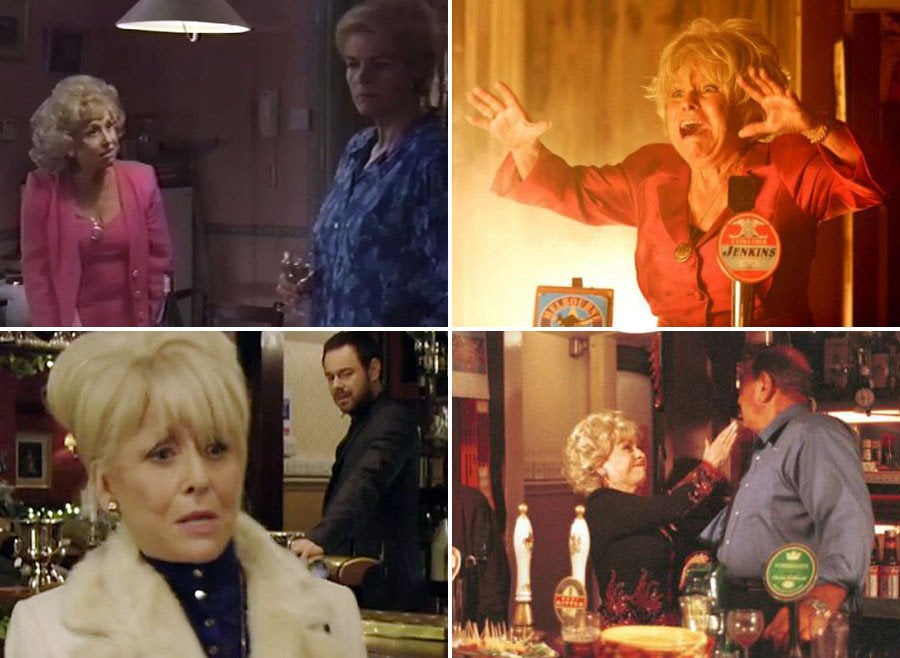 Peggy Mitchell's Most Iconic 'EastEnders' Moments