Having had a prior relationship with Ian Beale and a one-night-stand with Fatboy, EastEnders' Denise Fox has proved she doesn't exactly have a type when it comes to the men of Walford, and she's set to have another unlikely hook-up in her near future.
She and Phil Mitchell will drunkenly fall into bed together, in shock scenes to air on the BBC soap next week, as Denise struggles to cope with the revelation that daughter Libby is pregnant and wants to abort her baby.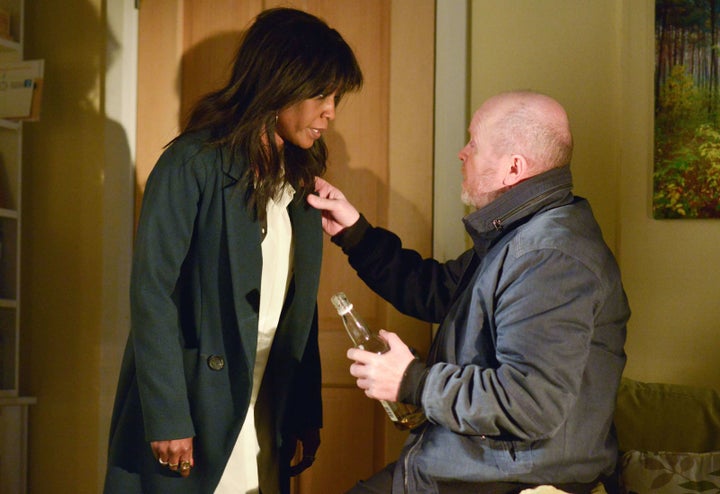 The events unfold as Denise (Diane Parrish) celebrates her daughter's news, in the hope she will change her mind about keeping her child.
After a row breaks out between mother and daughter, Denise heads to The Albert, where she bumps into Phil (Steve McFadden), who is drowning his sorrows after seeing his son Ben's kiss with Paul Coker.
Despite being old enemies, the pair get chatting over a few drinks and they later head back to Phil's, where one thing soon leads to another.
The next day Denise realises that Phil has no recollection of their night of passion, leaving her hoping she can keep their liaison a secret.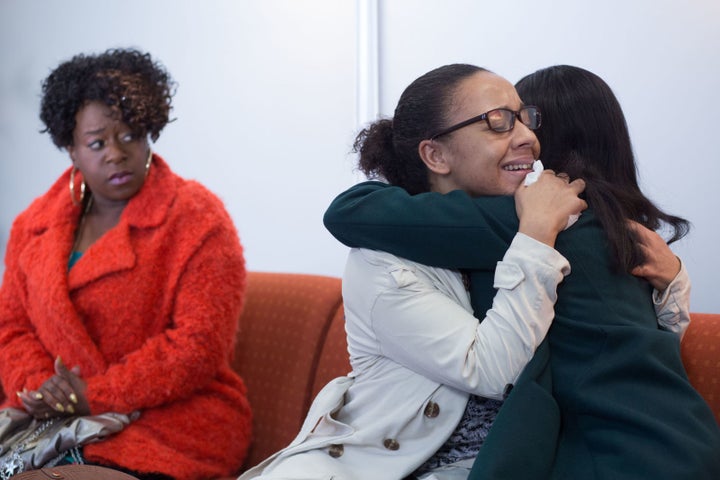 However, as she rushes to be with Libby at the abortion clinic, she soon realises she has left her necklace at Phil's, which would be a tell-tale sign of their night together if discovered.
She then heads back to the Mitchell house to speak to Phil's daughter Louise, in an undercover bid to retrieve the necklace.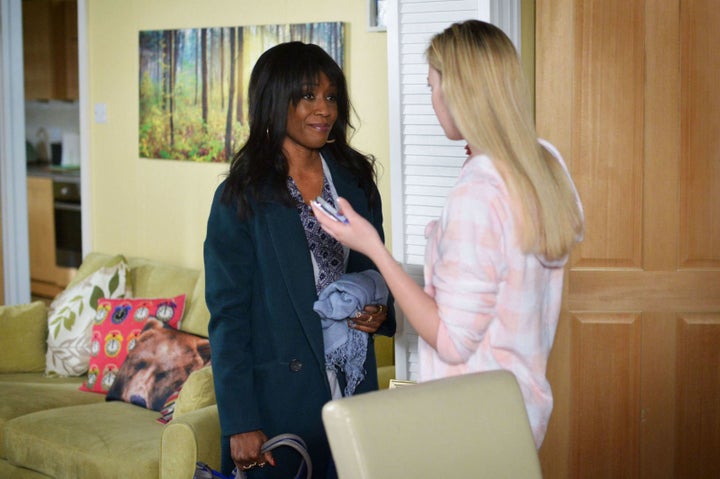 But knowing crafty Louise, there could be a chance she's already rumbled Denise and Phil's secret...
'EastEnders' will air these scenes on Tuesday 26 April at 7.30pm and Wednesday 27 April at 8pm on BBC One.
Catch up with all the latest soap news and spoilers here.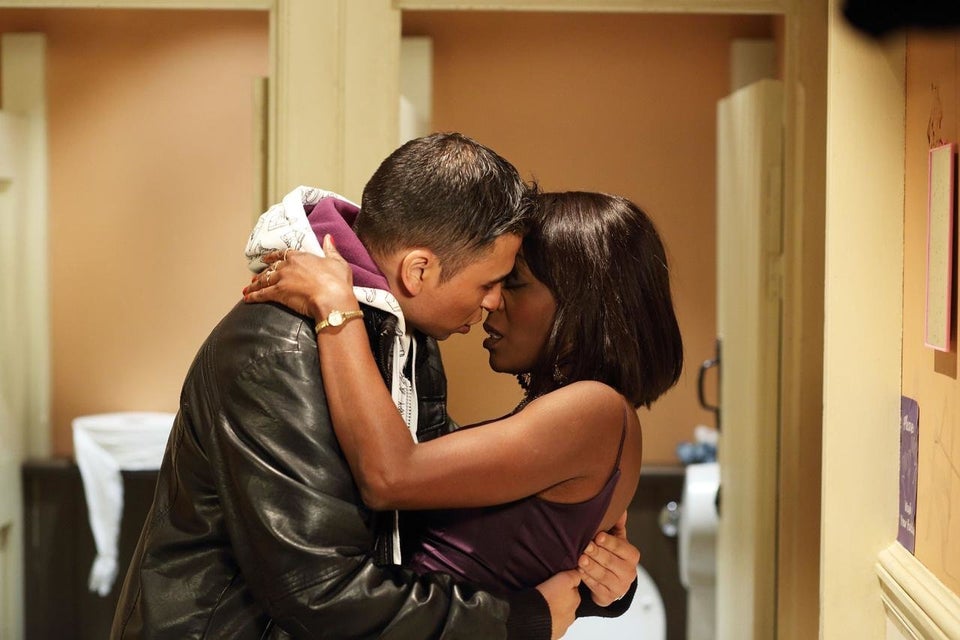 Soapland's Most Unexpected Odd Couples