It look like temptation might be hard for Sharon and Grant Mitchell to resist in Tuesday night's 'EastEnders'.
The former couple, who got hitched in the BBC soap back in 1991, turn to each other for support after Grant realises that there's nothing more he can do to help his terminally ill mother, Peggy.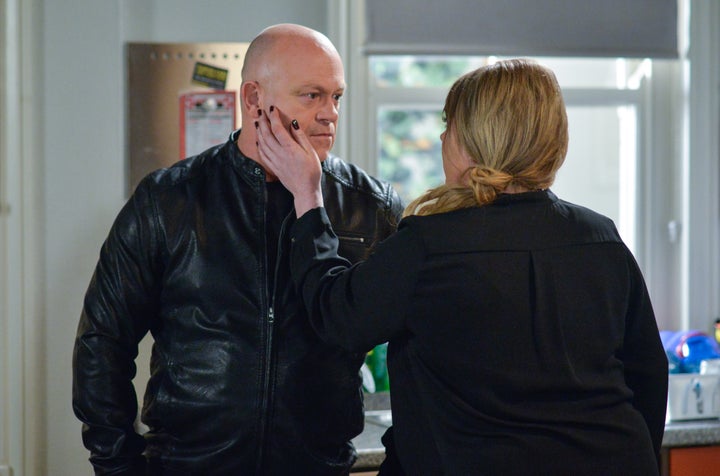 As Sharon tries to help Grant, old feelings begin to resurface between the pair and the tension starts to build. But will they be able to resist each other?
Sharon and Grant's marriage came to an explosive end in 1994 when her affair with his brother, Phil, was revealed in typically sensational style.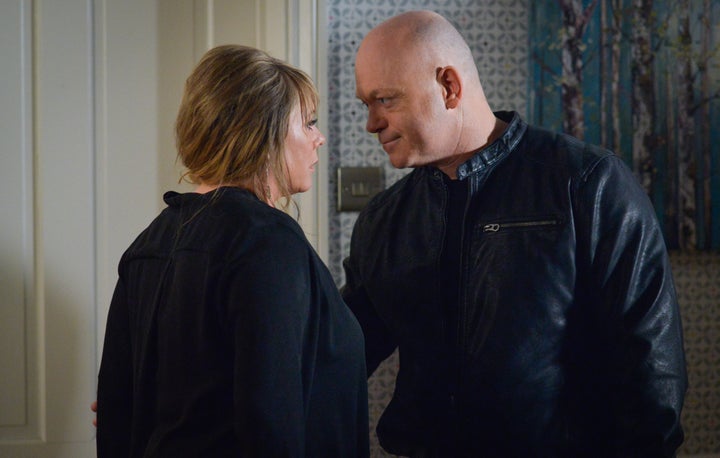 All hell broke loose when a tape containing a conversation between Michelle and Sharon discussing the affair was played out at Phil and Kathy's engagement party, outing the affair to the entire Square.
Sharon, of course, has since gone to to marry and subsequently divorce Phil, so the next few weeks should prove to be essential viewing, now both brothers are back in Walford.
This week is set to be an emotional one in Albert Square, with Barbara Windsor's final episode as Peggy airing on on Tuesday 17 May.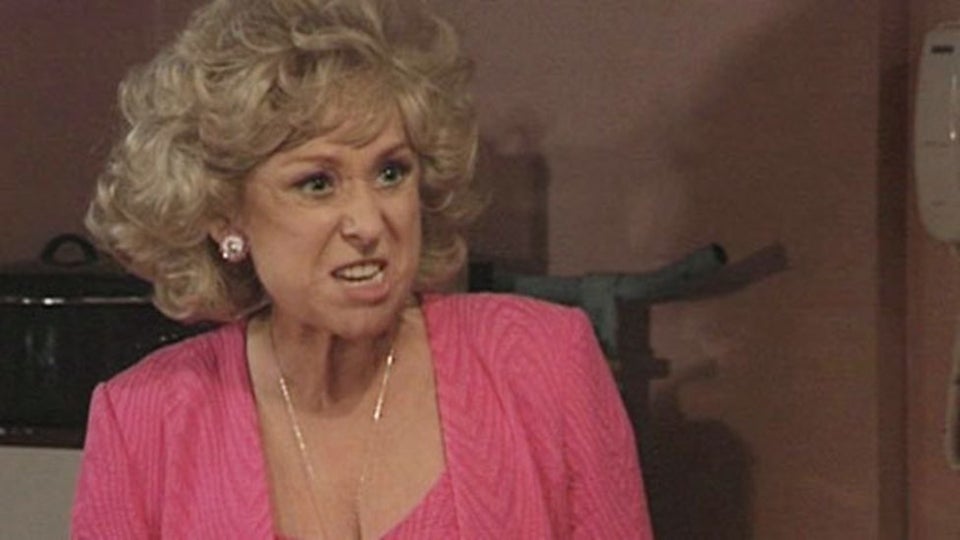 'EastEnders': Peggy Mitchell's Most Memorable Run-Ins
Related