It's been a tough few weeks for Pam Coker in 'EastEnders', and next week, viewers will see her come face-to-face with Diane, the mother of one of Paul's killers.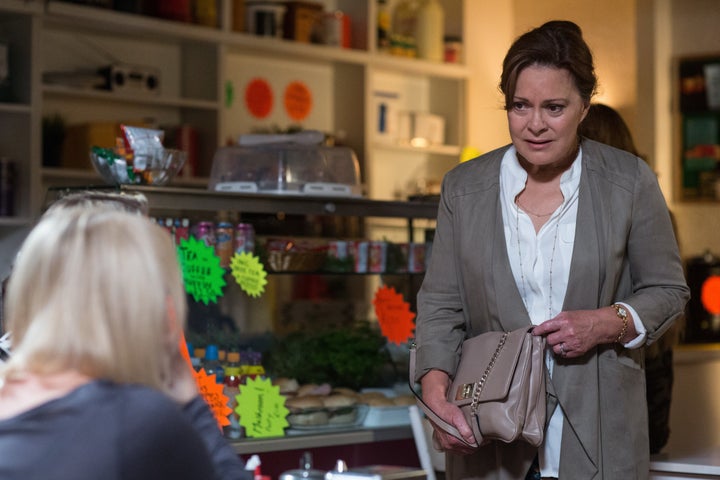 Last week, she attempted to contact them online with Honey Mitchell's help and now, with Kathy Beale at her side she goes to meet Diane.
But will Pam get the answers and closure that she wants?
The character will soon be leaving Albert Square, as Lin Blakley and Roger Sloman - who plays Les Coker - have not had their contracts renewed by bosses.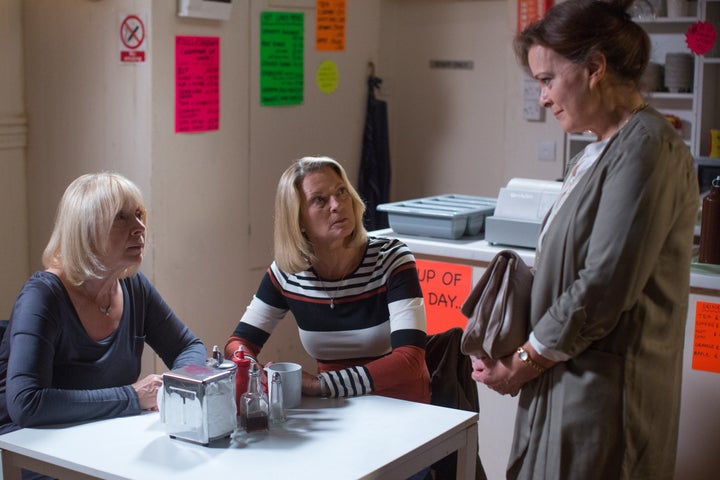 They are just two of the soap's cast departing in the coming months and a number of high profile exits are set to take place.
These 'EastEnders' scenes air on Tuesday 4 October. Catch up on all the latest soap news and spoilers here.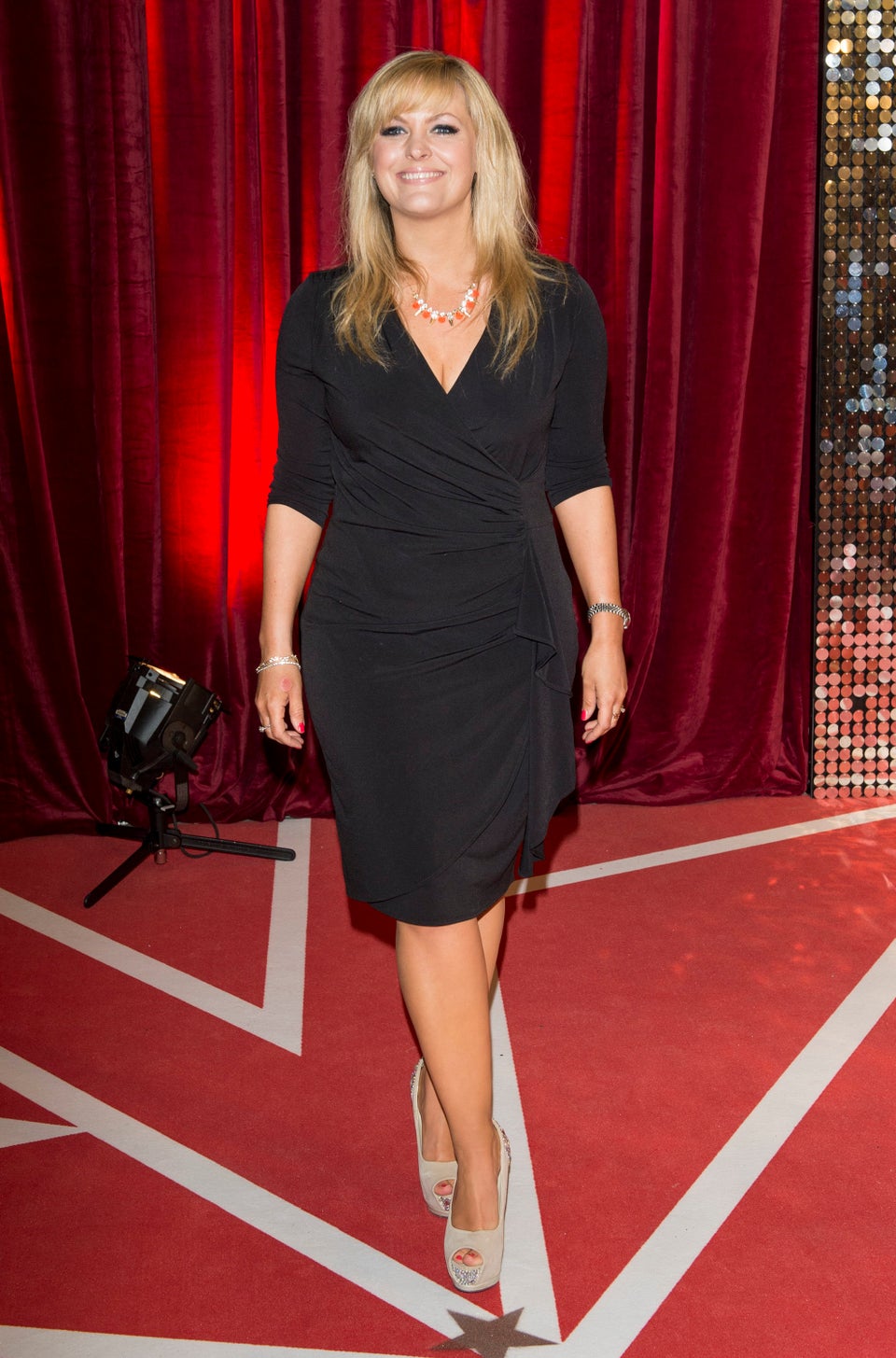 EastEnders: Where Are They Now?