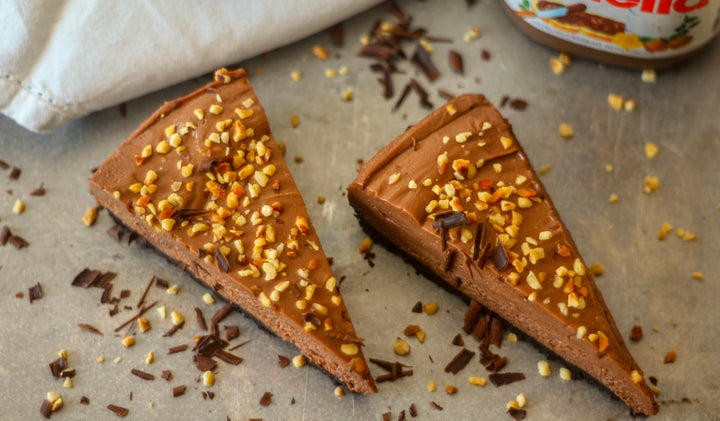 I am starting to enjoy this heatwave. Every time summer comes around again I berate myself for eating like a very, very hungry person throughout all of winter.
I then vow to be in shape for the next one imagining myself in shorts and off-the-shoulder tops. The truth, in reality, is much more of the same.
Pass me the ginger beer and cheesecake.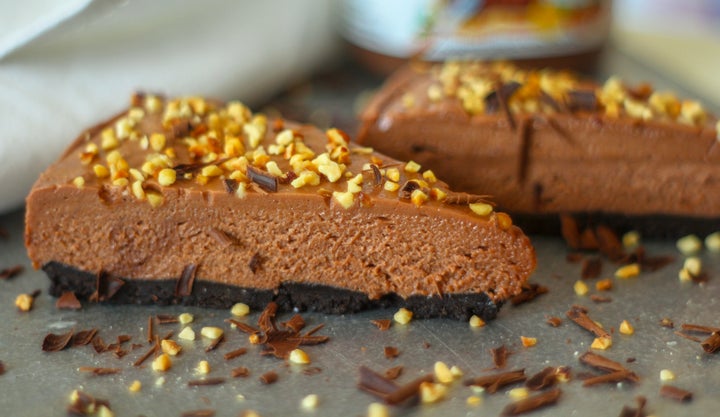 This is a simple but deeply chocolatey cheesecake in a completely nutty way. It has a chocolate Oreo base that is perfect with the creamy and luxurious cheesecake filling.
I love a chocolate biscuit base at the best of times but its darkness is just great here. I served mine coupled with cream and strawberries. It was stupendous. One of the most delicious cheesecakes I have ever eaten.
Total time: 5 hours 15 minutes
I use a 22cm Springform Quick Release Pan.
500 grams Nutella (room temperature)

250 grams chocolate Oreos

75 grams melted butter

100 grams icing sugar

500 mls double cream

400 grams full fat cream cheese

100 grams roasted chopped hazelnuts
I whizz the biscuits and melted butter together in a food processor until damp and rubbly.

Smooth into the base with a metal spoon.

Chill for half an hour in the fridge.

Whip the cream until softly but stoutly whipped and put in another bowl. Whip the cream cheese and icing sugar together and then add and do the same with the chocolate spread.

Fold the whipped cream in thoroughly.

Smooth the filling onto the base. Chill the cheesecake for at least five hours before sprinkling the chopped hazelnuts over the top.

Apply to sweaty but deeply satisfied face.