Ed Sheeran recently shared that his wife, Cherry Seaborn, had been diagnosed with a tumor during her pregnancy with their second daughter, Jupiter.
Seaborn had been given no "route for treatment" until after she gave birth, the singer said in a written journal entry photographed and posted on Twitter Wednesday. He did not share any further details about Seaborn's health.
Sheeran and Seaborn announced Jupiter's birth in May 2022. The Grammy winner posted a photo of baby socks on Instagram at the time.
"We are both so in love with her," he captioned the post, according to the Associated Press. The couple welcomed their first daughter, Lyra, in August 2020.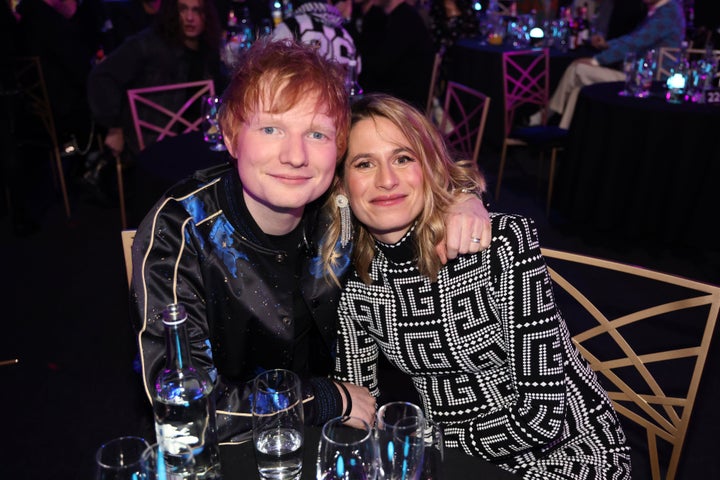 Sheeran is set to release his new album, "Subtract," on May 5. In his journal entry, the singer said that he had been working on the album for a decade but replaced his yearslong work in just over a week at the beginning of 2022 with his "deepest, darkest thoughts."
"A series of events changed my life, my mental health, and ultimately the way I viewed music and art," he wrote.
Sheeran said that Seaborn's diagnosis happened around the same time as two other major life events: the death of his best friend Jamal, who he said was like a "brother" to him, and his court battle in a copyright infringement case brought against him.
"I found myself in court defending my integrity and career as a songwriter," he wrote about the case, which he later won in April 2022.
"I was spiraling through fear, depression and anxiety," he continued. "I felt like I was drowning, head below the surface, looking up but not being able to break through for air."
Sheeran later added that making "Subtract" was the first time he didn't try to make an album people would like.
"I'm merely putting something out that's honest and true to where I am in my adult life," he said.