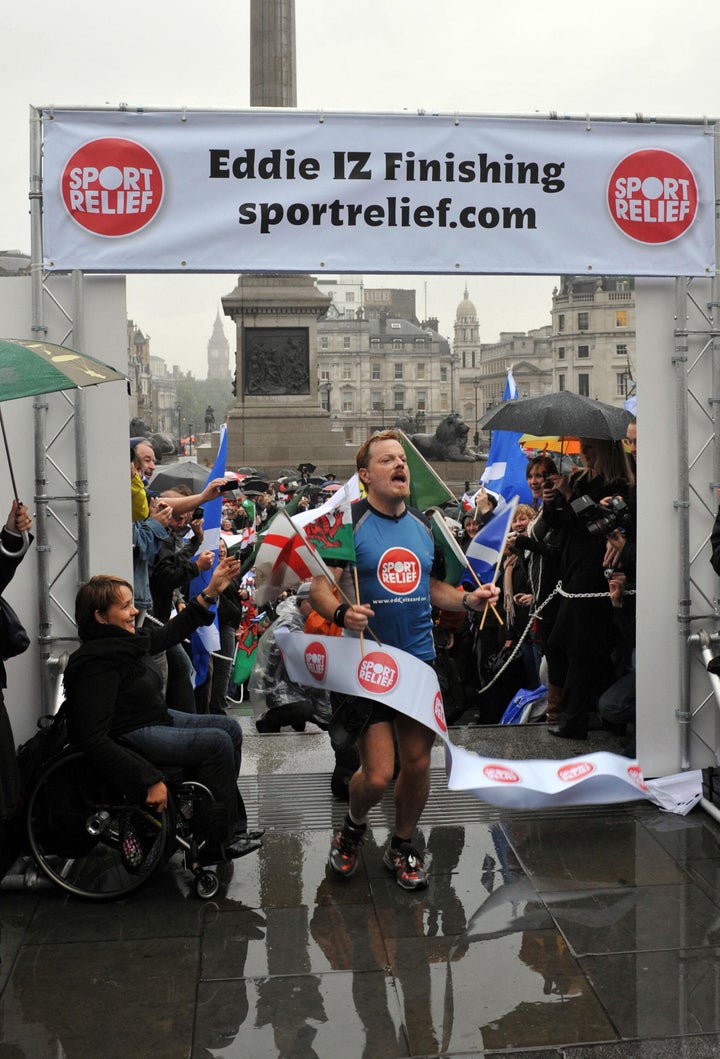 LONDON -- British standup comic Eddie Izzard has completed 43 marathons in seven weeks as part of a grueling charity run.
The 47-year-old performer finished his 1,100 mile (1,770 kilometer) odyssey across Britain on Tuesday when he staggered across the finish line at London's rain-soaked Trafalgar Square.
The cross-dressing comedian is better known for running through routines dressed in drag than running races, but Izzard says he managed the feat of endurance with only five weeks of training.
Izzard was running for the Sport Relief charity. A charity spokeswoman says he was followed by a BBC film crew the whole time.
After finishing his final marathon he told waiting journalists: "I feel dead."
More videos available here.
Related