A couple in their eighties have finally tied the knot after dating for a whopping 44 years.
Colin Dunn, 84, and bride Sally Smith, 82, first met in 1972 when she worked behind the bar of the social club that he visited every weekend after work.
And over four decades later they celebrated their wedding with over 100 friends and relatives in the same Middleton Social Club in Leeds, West Yorks.
Sally said their relationship "snowballed" - although they only got engaged last year.
Colin, a retired lorry driver, recalled: "Sally used to serve me every weekend when I'd go in after work.
"We got chatting and she got used to me going in. Eventually, I asked her out."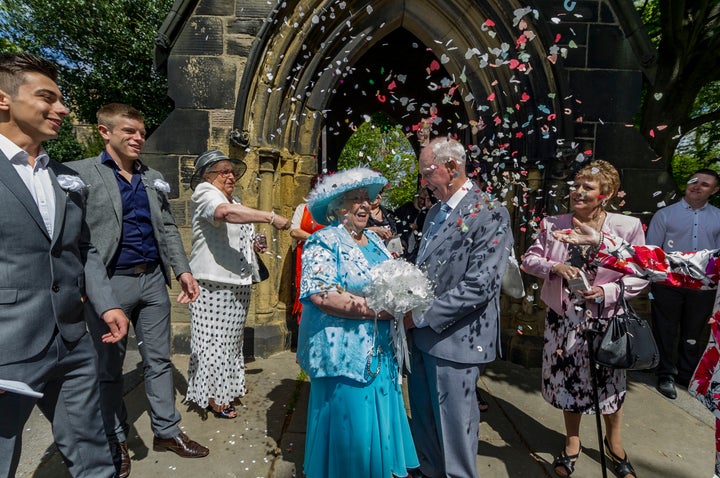 The couple had been married before and Sally had four children - the youngest just four-years-old - when the pair decided to move in together.
Colin said: "Marriage never entered my head at that point. We were always so busy looking after the children or going on holiday to Blackpool.
"All of a sudden the children were growing up and leaving home and it was just me and Sally, so we thought it was finally time to become man and wife.
"But we kept on saying, 'it'll be next year, it'll be next year' - we were happy as we were."
Finally, after four children, 13 grandchildren and nine great-grandchildren, the pair decided to get engaged.
Colin said: "Just before last Christmas I lost my brother Harold and shortly before that I lost my eldest brother too.
"We were going through a bit of trouble and we started thinking what if this happened to one of us?
"We decided we wanted to be man and wife."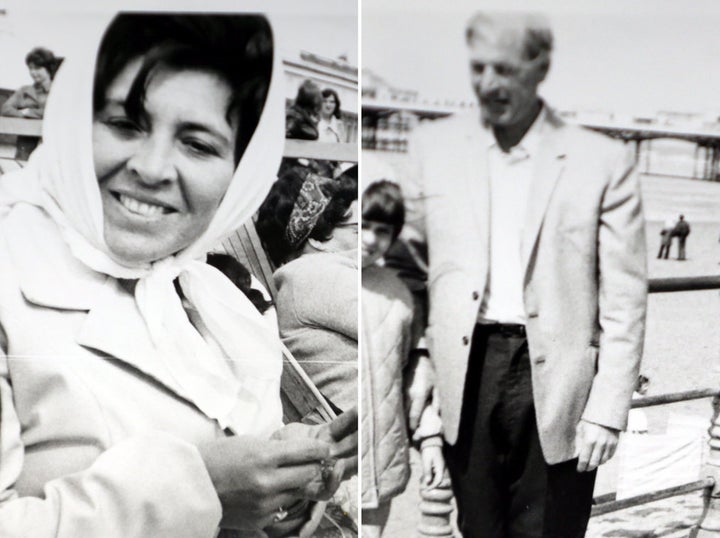 The pair, from Leeds, finally tied the knot at St Mary's Church in Middleton, Leeds, and went back to the place where they first met for a meal after the ceremony.
Thrilled Sally said: "It was worth the wait. The day was lovely, even the weather.
"We had a beautiful cake at the reception but the highlight for me was actually getting married."
Colin added: "It was beautiful. It couldn't have been better. There were lots of people there to help us celebrate.
"Everything went like clockwork."
Colin said he loved Sally now just as much as he did when they first met.
He said: "If you work at a relationship you can keep it going. She's always looked after me and I've always looked after her.
"It's the little things - if she falls asleep, I wake her up when it's time to go to bed. I make her meals and make her tea.
"We've had little fall outs over the years, just like everyone, but we have the same views and we always agree on everything.
"We have always been happy."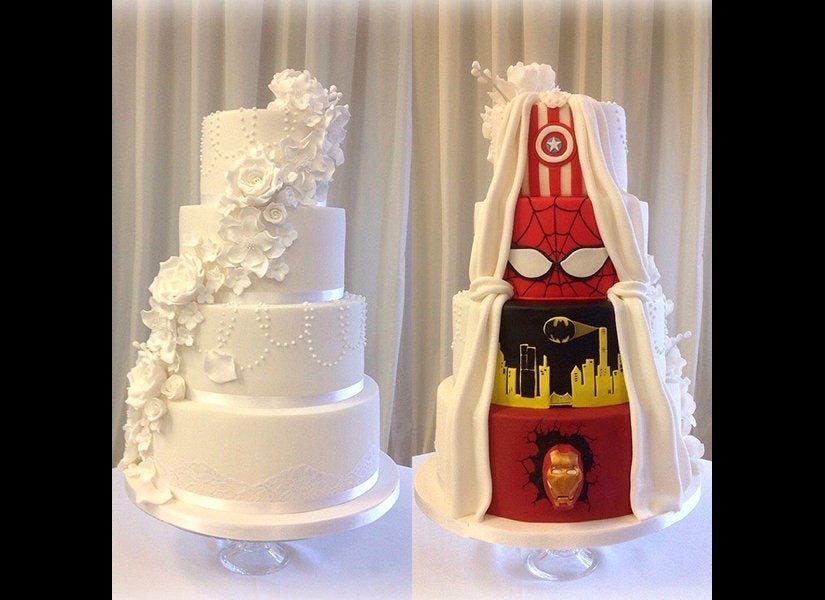 Steal-Worthy Wedding Cake Designs