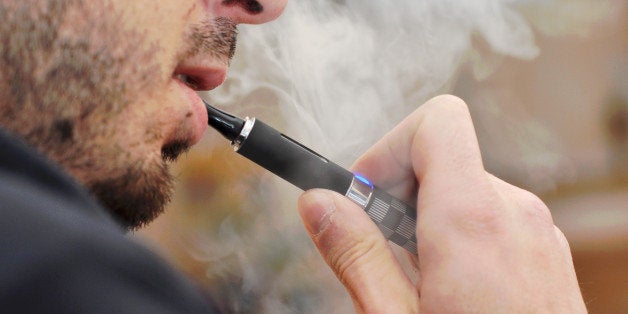 Electronic cigarettes, which provide nicotine without the cigarette smoke toxins, work just as well as nicotine patches in helping people to quit smoking, according to a new study in the medical journal The Lancet.
New Zealand researchers found that the smoking cessation success rate was about the same for smokers who tried to quit with electronic cigarettes and those who tried with nicotine patches. Indeed, similar results were even found for would-be quitters given placebo e-cigarettes -- that is, without nicotine.
Study participants who were unable to quit smoking completely still reduced their use of tobacco cigarettes when they were also using the e-version -- more even than those who used nicotine patches.
"Given the increasing popularity of these devices in many countries, and the accompanying regulatory uncertainty and inconsistency, larger, longer-term trials are urgently needed to establish whether these devices might be able to fulfill their potential as effective and popular smoking cessation aids," he added.
The findings are based on data from 657 smokers trying to quit, who were recruited through newspaper ads. Of those, 292 were assigned to use e-cigarettes with 16 milligrams of nicotine for 13 weeks, 292 were assigned to use nicotine patches for 13 weeks, and 73 were assigned to use placebo e-cigarettes that didn't have any nicotine in them.
Researchers followed up with study participants after the 13 weeks to see if they had successfully abstained from cigarettes.
Of those assigned to the e-cigarettes with nicotine, 7.3 percent had abstained from smoking during that entire period. Of those assigned to nicotine patches, 5.8 percent had abstained. And a little more than 4 percent of those assigned to the placebo e-cigarettes abstained. Researchers said the differences among those percentages were not statistically significant, meaning the e-cigarette and nicotine patch groups had about the same smoking cessation success rate.
Among the majority of participants who didn't quit smoking entirely, 57 percent of those assigned to the e-cigarettes cut their use of regular cigarettes at least in half, compared with only 41 percent of those assigned to the nicotine patches.
After the study was over, those who had been assigned to electronic cigarettes, both the placebo and nicotine versions, were more likely to continue their use: About one in three kept smoking them, compared to less than one in 10 who continued to use the nicotine patches. E-cigarette users were also more likely than patch users to recommend the product to others.
In a related commentary in The Lancet, Peter Hajek, of the Wolfson Institute of Preventive Medicine and the U.K. Center for Tobacco and Alcohol Studies at the Queen Mary University of London, wrote that while much more research is needed, the findings suggest that e-cigarettes can help quit-minded smokers to stop the habit and lead to less use of traditional cigarettes. At the same time, he acknowledged the concerns that e-cigarettes could actually increase smoking by "renormalizing" the behavior:
There is an obvious source of evidence as to whether use of ecigarettes leads to an increase or reduction in tobacco smoking: the trajectories of sales of ecigarettes and tobacco cigarettes. If growing sales of ecigarettes coincide with increased sales of tobacco cigarettes, tobacco control activists arguing for restriction of ecigarette availability would be vindicated. If traditional cigarette sales decline as ecigarette sales increase, it would suggest that ecigarettes are normalising nonsmoking and that it is in the interest of public health to promote and support their development rather than try to restrict it.
A Centers for Disease Control and Prevention report recently found that electronic cigarette use is up in a demographic who likely aren't trying to quit entrenched smoking habits: middle and high school students. According to the report, 1.78 million youths in middle and high school said they had tried an e-cigarette at least once in the last year. The percentage of high schoolers who said they had tried an e-cigarette rose from 4.7 percent in 2011 to 10 percent in 2012.
Related
Before You Go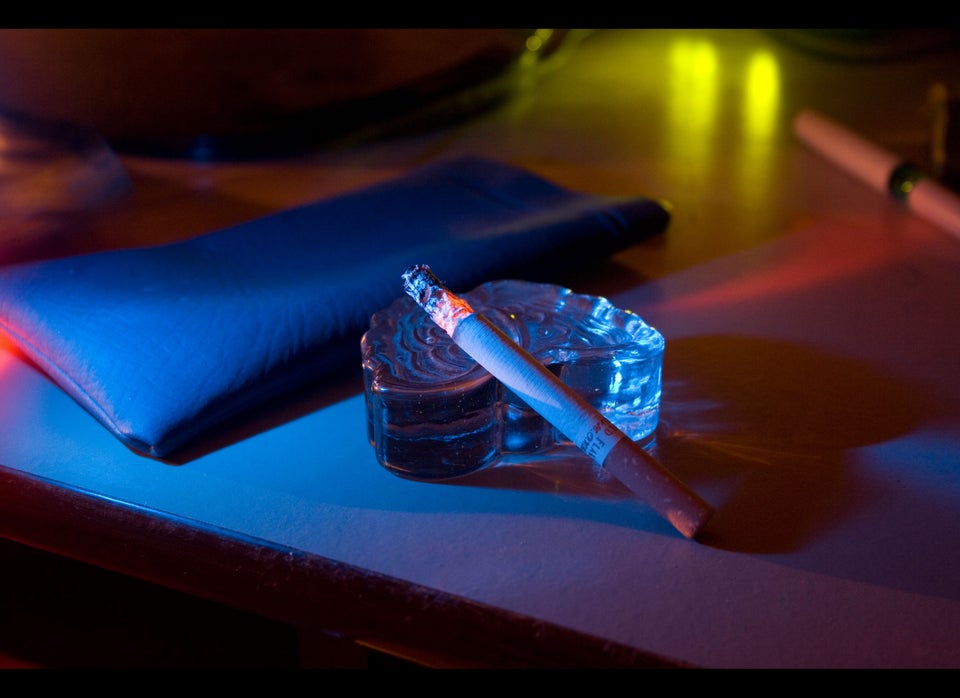 Natural Ways To Quit Smoking