Tech entrepreneur Elon Musk has apologised after baselessly calling a British cave diver a "pedo" during a row over the cave rescue in Thailand.
The Tesla founder and chief executive said he had "spoken in anger" after Vern Unsworth, who helped coordinate the rescue of 12 boys and their football coach, ridiculed a mini-submarine Musk had commissioned for the rescue effort as a "PR stunt".
In a reply to a Twitter user who shared an article about the fall out, he said: "As this well-written article suggests, my words were spoken in anger after Mr. Unsworth said several untruths & suggested I engage in a sexual act with the mini-sub, which had been built as an act of kindness & according to specifications from the dive team leader.
"Nonetheless, his actions against me do not justify my actions against him, and for that I apologize to Mr. Unsworth and to the companies I represent as leader. The fault is mine and mine alone."
Musk's original posts about the diver sparked backlash from shareholders and Silicon Valley analysts, who called his behaviour immature and an impediment to the car company's success.
In an open letter to Musk on behalf of investors, Loup Ventures said the comments to Unsworth "crossed the line" and called for an apology.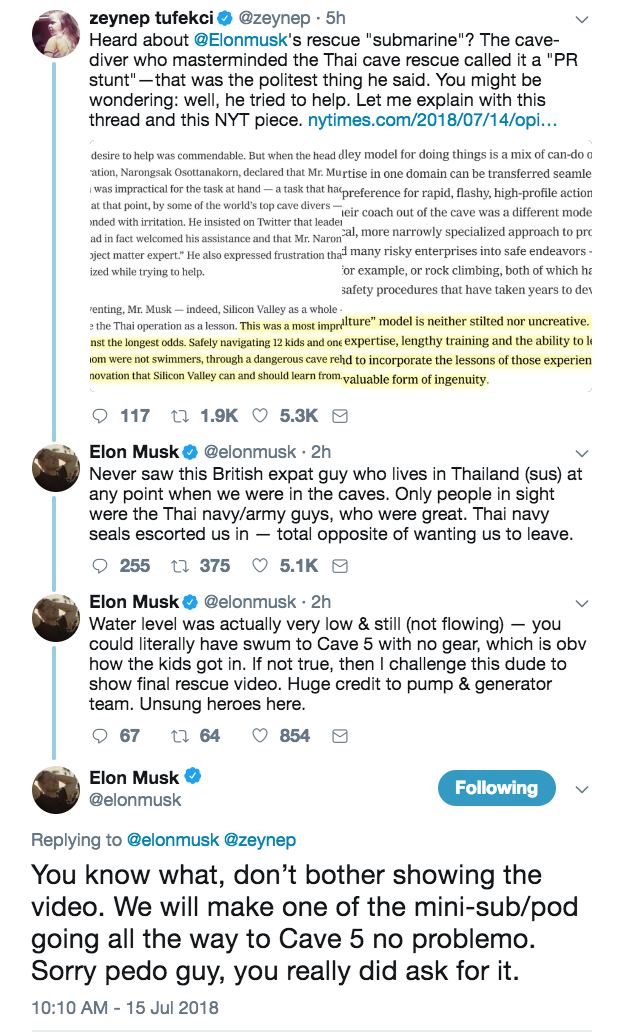 "Over the last 6 months, there have been too many examples of concerning behavior that is shaking investor confidence," the letter said.
Unsworth, who is credited for playing a leading role in the rescue, said on Tuesday that he had been approached by British and American lawyers and will seek legal advice after Musk directed abuse at him on Twitter.