Elon Musk has tweeted a picture of a SpaceX rocket crash landing in the Atlantic ocean to his 4.19 million Twitter followers.
The Paypal co-founder took to social media to share the failed landing video and his crash theories with his fans.
Musk, who was born in South Africa, speculated: "Looks like early liquid oxygen depletion caused engine shutdown just above the deck."
SpaceX sends a rocket into space about once a month carrying satellites for nations, private companies and providing supplies for the International Space Station.
The father-of-five shared his plans for rocket upgrades with his followers: "Upgrades underway to enable rocket to compensate for a thrust shortfall on one of the three landing engines. Probably get there end of year."
Musk also expressed concern that the rocket had experienced the hardest crash of all and landed so hard that it had destroyed the droneship dock.
"Turns out the landing was not as fast as we thought, but still hard enough to destroy the primary airframe and accordion the engines."
The SpaceX rocket booster had three previously successful launches and will potentially be part of Musk's project to successfully relaunch a failed rocket.
NASA wastes millions of dollars every year with failed launches when rockets are destroyed - SpaceX hopes to prove this doesn't have to be the case.
After co-founding PayPal, Musk went on to start the electric car company Tesla and space firm SpaceX.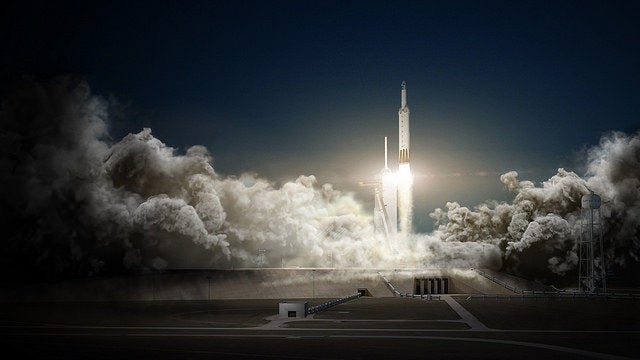 Beautiful Photos From SpaceX Launches