A woman with cancer, who is getting married this weekend, has asked people to raise money for her to have life-saving treatment instead of offering traditional wedding gifts.
Emma Houlston, 31, from London, has a rare and aggressive form of ovarian cancer, which means her only option now is immunotherapy - a treatment which isn't available on the NHS and costs £114,000 a year.
Ahead of her wedding, Emma issued a desperate plea asking guests to spare any money they could to try and save her life.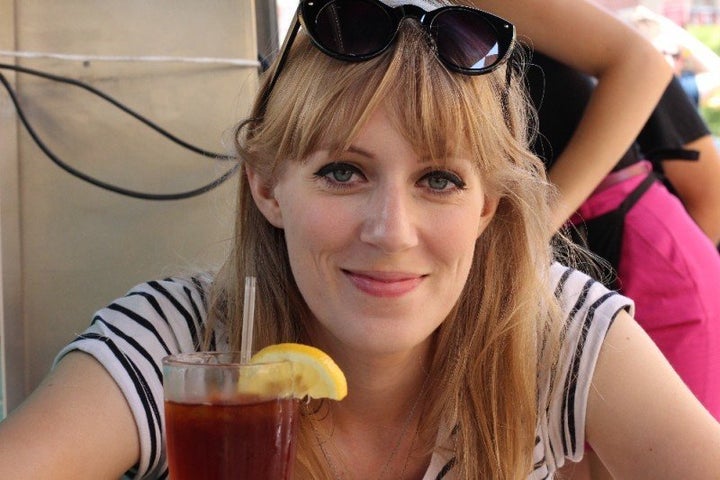 Emma first noticed something was wrong with her health in 2014, when she started putting on weight around her stomach and felt fatigued.
"I was busy with a job I loved, going out with friends and settling down with my lovely boyfriend," she recalled. "Out of nowhere I found myself rapidly admitted into hospital, subject to a series of tests and scans, and surrounded by a lot of very worried-looking doctors.
"I was rushed into surgery – a 17cm tumour had grown from my ovary, and thankfully the surgeons had been able to remove it.
"But not long after this came the absolute worst moment of my life."
Emma was told she had an extremely rare and aggressive strain of ovarian cancer, which had a "strikingly poor prognosis".
"When I Googled the diagnosis, 'small cell carcinoma of the ovary (hypercalcemic type)', it said that I'd very likely die within the year," she said.
"But I decided to be an optimist. I would be one of the lucky ones."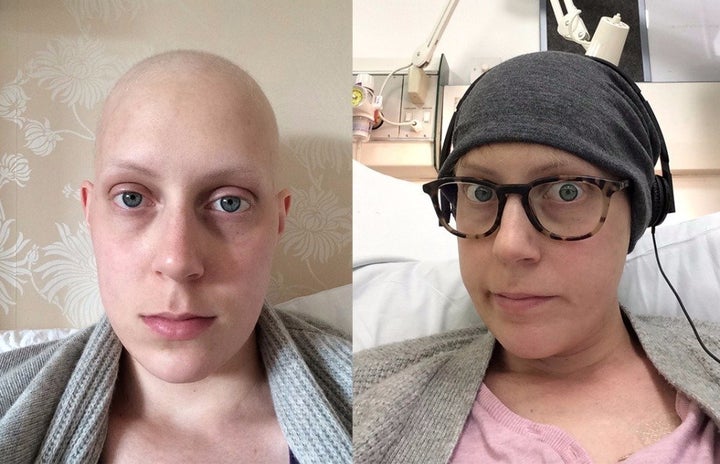 Emma said the NHS oncology team at The Royal Marsden gave her hope that she could beat the disease.
"After six months of tough chemo I felt like crap and had lost all my hair (I called myself Emma the Egg) but came out the other side with a great result: scans showed no evidence of the cancer," she said.
Emma had to go back for regular check-ups, every three months, and for 17 months it was all good news.
"I travelled, I worked, I got engaged to the man I love," she said. "I wasn't going to let the past stop me from having the life that everyone around me was having.
"I watched as my friends had babies, wondering if maybe - against all odds - we might be able to have one as well. I never took any of it for granted. I was so grateful to have made it."
But then disaster struck and, out of nowhere, she began to feel ill again.
At one of her check-ups she was told that the cancer had returned and was growing very quickly, this time in several places.
Emma says her only option was to try immunotherapy, which costs £144,000 per year.
"It's a treatment that's seen miraculous results for my cancer, but one that isn't available on the NHS and that's why we have set up this campaign," she said.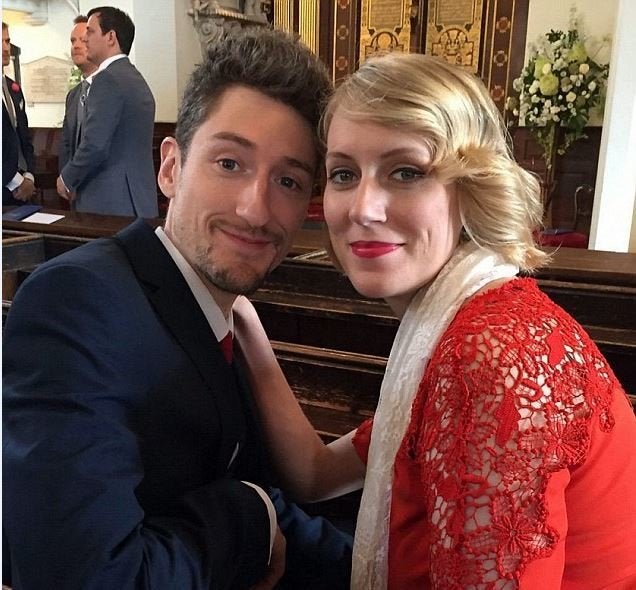 "At the speed this cancer grows, I don't have long if I don't get treatment," she said. "My last chance of survival is immunotherapy. This form of treatment is still very new, but seems to be working miracles for some – including a number of girls with the same cancer as me.
"I'm frequently in touch with a girl in Portugal who, after a couple of years of immunotherapy, has watched her tumours reduce to a point where scans can no longer detect a single trace of the cancer.
"Because I have such a 'niche' cancer, this treatment isn't available to me on the NHS. Despite clear evidence that this treatment might work, the drugs I need are not licensed in the UK for ovarian cancer.
"Modern research suggests it makes more sense to classify cancers based on the traits of the specific disease, rather than basing it on where in the body the disease originates. Some experts are pushing for change in this regard, but changes like these don't happen quickly and I simply don't have time to wait."
Emma said she has "no choice but to pay for the drug".
"This treatment costs approximately £114,000 a year. This startling figure is just the cost for the drug and administering it – complications that may cost more are not included. If it wasn't the only thing that might help me, there's no way I'd ever consider it," she said.
"The costs we face for this treatment are terrifying, but when the only other option is giving up and dying I'm determined to find a way to keep myself alive."
Emma and her fiancé Matt Lees, 31, are set to marry on 15 October.
The couple asked guests to donate money to their GoFundMe appeal instead of buying a traditional wedding gift and have so far managed to raise a jaw-dropping £165,000.
In response to the incredible result, Emma said: "I am overwhelmed with the generosity and kindness of everyone who has donated to the page in the last 24 hours. And I'm so grateful to all of those who have shared it too.
"I have been moved to tears watching it unfold. This will make such a huge difference to help me pay for the treatment. Thank you from the very bottom of my heart."
Kelsea Little, spokesperson for GoFundMe.com, said: "We are sending our best wishes to Matt and Emma for their wedding, and hope it is a beautiful day.
"Emma's bravery to share her story is truly inspiring, and we hope to see the donations continue to come in to help support her treatment."