The Emmys took place on Sunday (18 September) night, and representing the Brits on the winners list was Dame Maggie Smith, who won the Outstanding Supporting Actress In A Drama Series award, for her star turn in 'Downton Abbey', for the third time.
The ceremony honours the most successful and critically-acclaimed TV shows from both sides of the Atlantic, and it was also a big night for 'Game Of Thrones'.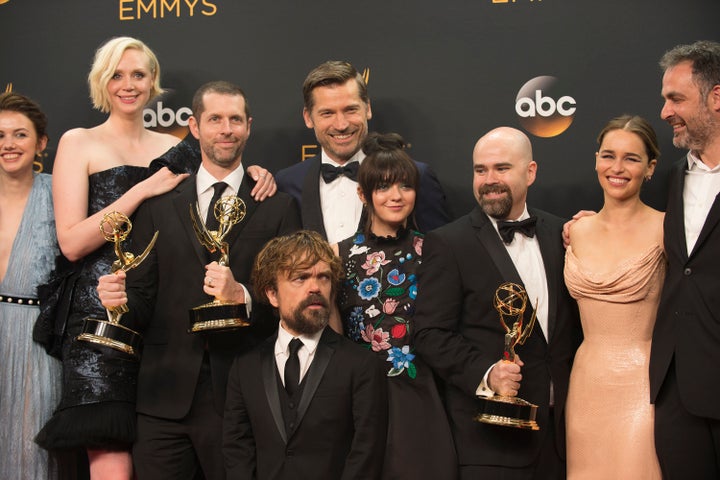 The HBO show scooped three accolades, bringing its total number of Emmys ever won to 38, which is the highest on record.
'Sherlock' bosses also have something to celebrate, thanks to their win in the Outstanding TV Movie category for 'The Abominable Bride'.
See the full list of winners from the 2016 Emmys below...
Drama Series: 'Game of Thrones' (HBO)
Comedy Series: 'Veep' (HBO)
Mini-Series or Movie: 'The People v. O. J. Simpson: American Crime Story' (FX)
TV Movie: 'Sherlock: The Abominable Bride (Masterpiece)' (PBS)
Variety Talk Series: 'Last Week Tonight With John Oliver' (HBO)
Variety Sketch Series: 'Key & Peele' (Comedy Central)
Actor in a Comedy Series: Jeffrey Tambor, 'Transparent'
Actress in a Comedy Series: Julia Louis-Dreyfus, 'Veep'
Actor in a Drama Series: Rami Malek, 'Mr. Robot'
Actress in a Drama Series: Tatiana Maslany, 'Orphan Black'
Actor in a Mini-Series or Movie: Courtney B. Vance, 'The People v. O. J. Simpson: American Crime Story'
Actress in a Mini-Series or Movie: Sarah Paulson, 'The People v. O. J. Simpson: American Crime Story'
Supporting Actor in a Drama: Ben Mendelsohn, 'Bloodline'
Supporting Actress in a Drama: Maggie Smith, 'Downton Abbey'
Supporting Actor in a Comedy: Louie Anderson, 'Baskets'
Supporting Actress in a Comedy: Kate McKinnon, 'Saturday Night Live'
Supporting Actor in a Limited Series or Movie: Sterling K. Brown, 'The People v. O. J. Simpson: American Crime Story'
Supporting Actress in a Mini-Series or Movie: Regina King, 'American Crime'
Reality Host: RuPaul Charles, 'RuPaul's Drag Race' (Logo)
Reality Competition Program: 'The Voice' (NBC)
Writing for a Comedy Series: Aziz Ansari and Alan Yang, 'Master of None' ('Parents')
Writing for a Drama Series: David Benioff and D.B. Weiss, 'Game of Thrones' ('Battle of the Bastards')
Writing for a Mini-Series or Movie: D.V. DeVincentis, 'The People v. O. J. Simpson: American Crime Story' ('Marcia, Marcia, Marcia')
Writing for a Variety Series: 'Last Week Tonight With John Oliver'
Writing for a Variety Special: Patton Oswalt, 'Patton Oswalt: Talking for Clapping'
Directing for a Comedy Series: Jill Soloway, 'Transparent' ('Man on the Land')
Directing for a Drama Series: Miguel Sapochnik, 'Game of Thrones' ('Battle of the Bastards')
Directing for a Mini-Series or Movie: Susanne Bier, 'The Night Manager'
Directing for a Variety Series: Ryan McFaul, 'Inside Amy Schumer'
Directing for a Variety Special: Thomas Kail and Alex Rudzinski, 'Grease: Live'

Guest Actor in a Drama Series: Hank Azaria, 'Ray Donovan'

Guest Actress in a Drama Series: Margo Martindale, 'The Americans'

Guest Actor in a Comedy Series: Peter Scolari, 'Girls'

Guest Actress in a Comedy Series: Tina Fey and Amy Poehler, 'Saturday Night Live'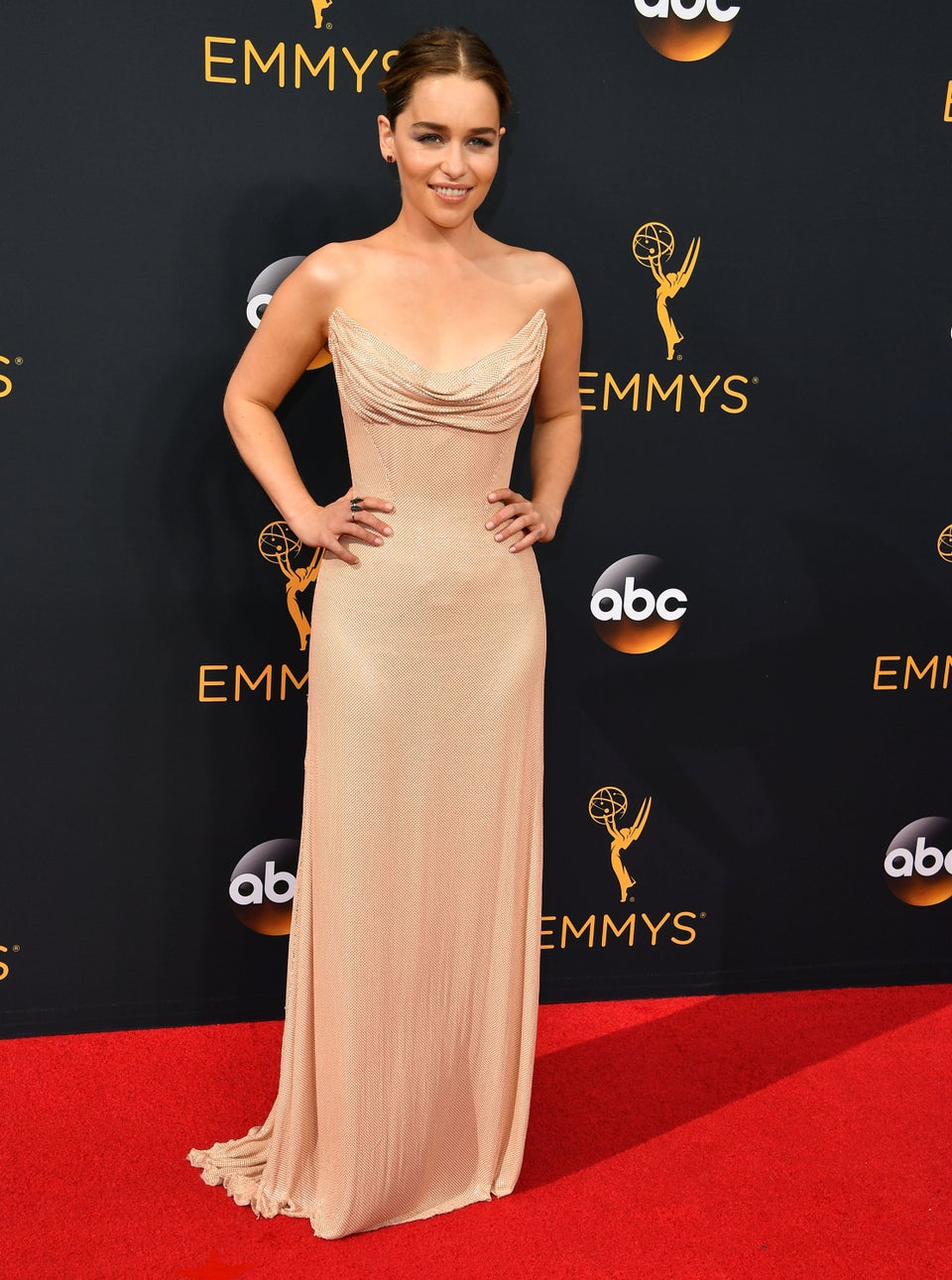 Emmys Red Carpet 2016