A teen left distraught after nobody attended her 18th birthday party has received overwhelming support and even gifts by well wishers after an emotional appeal.
Hallee Sorenson, who has autism, was pictured sitting alone at the table of her celebration last year, after classmates and acquaintances ignored invitations to attend.
The photo has now been shared by thousands after being uploaded to Facebook by a relative hoping to avoid a repeat of the desperately sad situation when Hallee turns 19 in July.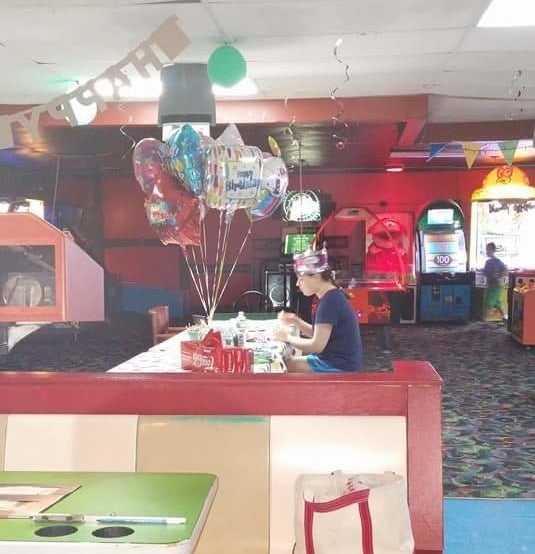 Hallee's cousin, Rebecca Lyn, from Bangor, Maine, wrote on Facebook: "Below is a picture of Hallee last year at her 18th birthday party.
"She had been so excited to have a party with her friends. She wanted to go bowling, have fun, and eat cake and ice cream.
"Invitations went out to her classmates at school and to other friends in the area."
Before adding poignantly: "Hallee sat at her party anxiously waiting for her friends to arrive so they could have fun....but Hallee's friends would never arrive."
She continued: "You can help make this year's birthday incredible! I would love to flood her mailbox with birthday cards."
Since her post went viral, Rebecca added: "Many people are asking about sending gifts.
"This is incredibly sweet of all of you and my family is very appreciative. That being said, gifts truly aren't necessary.
"A nice card would be just fine!!! Thank you so much."