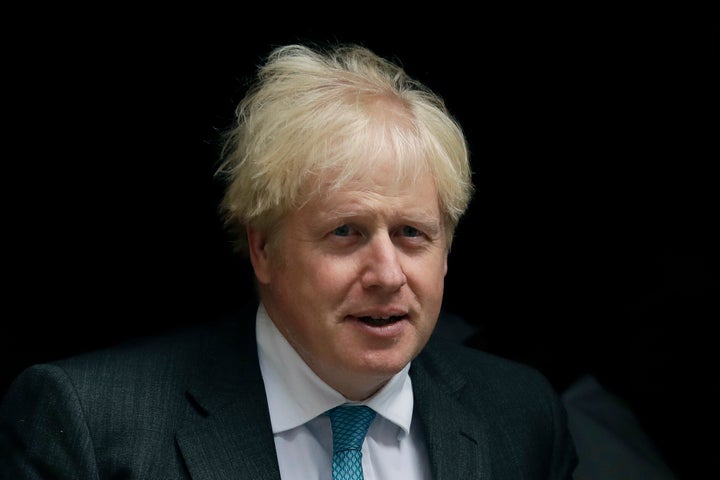 You're reading The Waugh Zone, our daily politics briefing. Sign up now to get it by email in the evening. Today's edition is by Ned Simons. Paul is away.
Here We Go Again
England looked on the edge of new national restrictions today, as Sage warned there was "widespread growth of the epidemic" across the UK.
The R-rate has jumped to between 1.1 and 1.4, up from between 1 and 1.2. The number of new infections is rising by 2% and 7% every day. More than 4,000 new coronavirus cases have been recorded for the first time since May.
Keir Starmer has urged the PM to convene a meeting of Cobra and called for "swift, decisive national action". Nicola Sturgeon has demanded the same.
You also only have to look at the latest from the Office for National Statistics (ONS) infection survey to see what's driving the worry.
According to the data published today, an average of 6,000 people in England were infected per day between September 4 to 10. This is a "marked increase" on the 3,200 the previous week. The rise appears to be driven by an increase in the number of people testing positive aged 2 to 11, 17 to 24 years and 25 to 34 years.
We are yet to see what impact, if any, the "rule of six" which came into force on Monday has had.
The figures dropped minutes before the government confirmed local lockdowns would be enforced across parts of the North West, Midlands and West Yorkshire.
From Tuesday, residents must not socialise with other people outside of their own households or support bubble in private homes and gardens.
Restaurants, pubs and bars will be restricted to table service only, while all leisure and entertainment venues including restaurants, pubs and cinemas must close between 10pm and 5am.
London is about "two weeks behind" these regions when it came to infection rates, Sadiq Khan warned today, amid suggestions similar rules for the capital are on the cards.
At some point it might be easier to count the areas that are not under a local lockdown than the ones that are. As Sky News points out, just under 13 million people, one in five of the UK population, are now under some form of extra controls.
A short-term "circuit break" of national restrictions in England would likely see the government attempt to keep business and education up and running while clamping down on the fun stuff such as pubs and household mixing.
Matt Hancock told BBC Radio 4's Today programme the "good news" was the number of cases being passed on in workplaces was "relatively low".
"Protecting the economy, protecting work and protecting education, protecting schools, these can be done alongside restrictions of our social lives," he said.
The prime minister said earlier this week a second national lockdown would be "wrong" and "disastrous". But it's worth remembering there is no precise definition of what a "lockdown" means.
It's been reported restrictions could be imposed to coincide with October half-term. But that's five weeks away. Which is a long time in pandemics.
Quote Of The Day
"He's enormously, enormously vigorous."
– Matt Hancock defends the prime minister during an interview with Times Radio
Friday Cheat Sheet
Human rights lawyer Amal Clooney has resigned as a special UK envoy over the government's plans to break international law over Brexit.
London's annual New Year's Eve fireworks display will not take place this year because of the coronavirus pandemic, Sadiq Khan confirmed.
The US will ban the downloads of the Chinese apps TikTok and WeChat on Sunday, with a total ban on the use of the latter, citing national security and data privacy concerns.
What I'm Listening To
Fiasco - The Battle for Boston tells the story of the movement to desegregate Boston's public schools—and all the backlash that followed.