Facebook has said its male and female employees are equal as far as pay goes.
To mark Equal Pay Day, celebrated in the US, she wrote: "We complete thorough statistical analyses to compare the compensation of men and women performing similar work.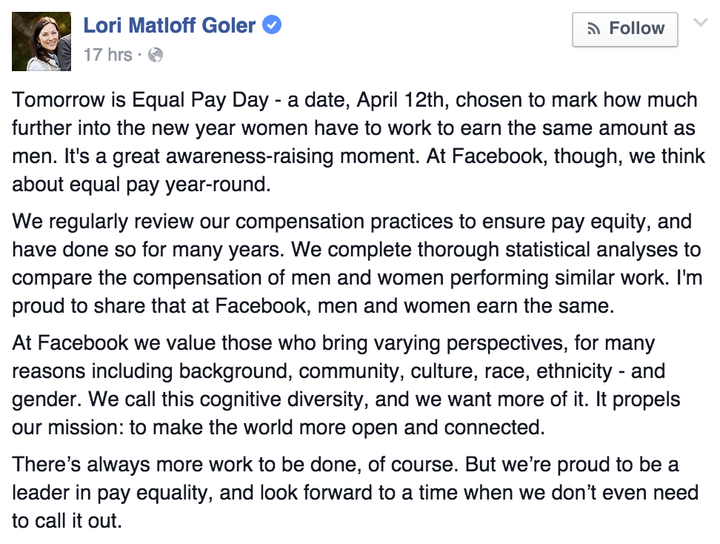 "I'm proud to share that at Facebook, men and women earn the same."
Equal Pay Day is marked in the US to raise awareness around the lack of pay equality for men and women.
This gap is also felt here in the UK, where women are likely to earn £300,000 less than men over their working lives according to The Fawcett Society.
Facebook shared its limelight with Microsoft, who also picked the same day to announce how it had eliminated the gender pay gap at the firm.
"Today, for every $1 earned by men, our female employees in the U.S. earn 99.8 cents at the same job title and level."