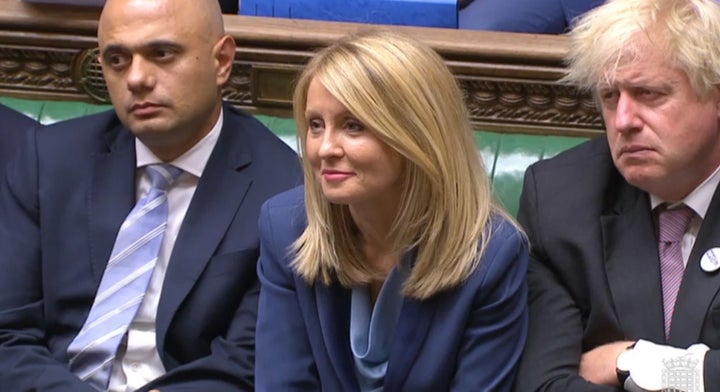 Work and Pensions Secretary Esther McVey faces a fresh barrage of calls to resign after her public row with Whitehall's spending watchdog over the roll-out of Universal Credit.
Speaking in the Commons on Wednesday, McVey apologised for having "inadvertently misled" the Commons by claiming the National Audit Office (NAO) had called for the welfare reforms to be accelerated.
The NAO had previously written to McVey to publicly rebuke her for the inaccurate claim.
Speaking during an urgent question in the Commons on Thursday, opposition MPs laid into the minister.
Shadow Work and Pensions Secretary Margaret Greenwood told MPs: "The Secretary of State should be ashamed that she has been forced to come to this House again."
Greenwood added: "If she misread this report so badly this brings in to question her competence and her judgment.
"If she did read the report and chose to misrepresent its findings, she has clearly broken the ministerial code.
"Either way, she should resign."
The SNP's Alison Thewliss said the NAO report blows a hole "as wide as the Clyde" in the case for Universal Credit and that it is the first time in more than a decade in office that Sir Amyas Morse, head of the NAO, has had to write a letter like this to a minister.
McVey revealed she plans to meet NAO Auditor General Sir Amyas Morse on July 9, adding: "From my interpretation of what was said and the words that I used, I apologised for and came to the House."
She reiterated the highly critical NAO report failed to take into account recent changes made to the flagship benefit.
McVey noted there was factual information agreed but then differences in the interpretation of information with the "judgments, the summaries, the context".
She said: "On the significant changes this Government has brought in this year, those effects cannot have fully been taken into account because they are still being rolled out."
Meg Hillier, a Labour MP and chair of the Commons public accounts committee asked McVey if she has full confidence in the NAO and Morse.
McVey replied "they do their job" but said changes the Government had made to Universal Credit were not reflected in the report.