Beckham shared an Instagram photo taken by David Beckham during the ceremony on Sunday 22 May with the caption:
"Congratulations @evalongoria The smartest, most beautiful woman I have ever met. I feel honored to call you my friend.
"Such a wonderful day filled with love X We love Pepe so much!"
Mr Beckham also shared a photo of the couple exchanging their vows in front of the setting sun, with the caption:
"Feel so lucky and privileged to be part of the most perfect wedding anyone could wish for.
"Two people that are loving, generous and have amazing hearts deserved a day that was so special."
Longoria shared a photo of her and Bastón's wedding rings, and while her unembellished gown with a sweetheart neckline fit her perfectly she gave a hint that there was one element of her wedding ensemble that was less than perfect.
She hashtagged the photo below: "#OmgMyFeetHurt".
On Monday morning, Longoria roped Beckham into some footwear she felt more relaxed in - despite many protests.
"I can't believe she put me in Uggs! You can't say no to the bride," VB captioned the image below.
And the slipper trend is one Mr and Mrs Bastón intend to keep up for the duration of the honeymoon.
Because nothing says "endless love" more than matching pjs.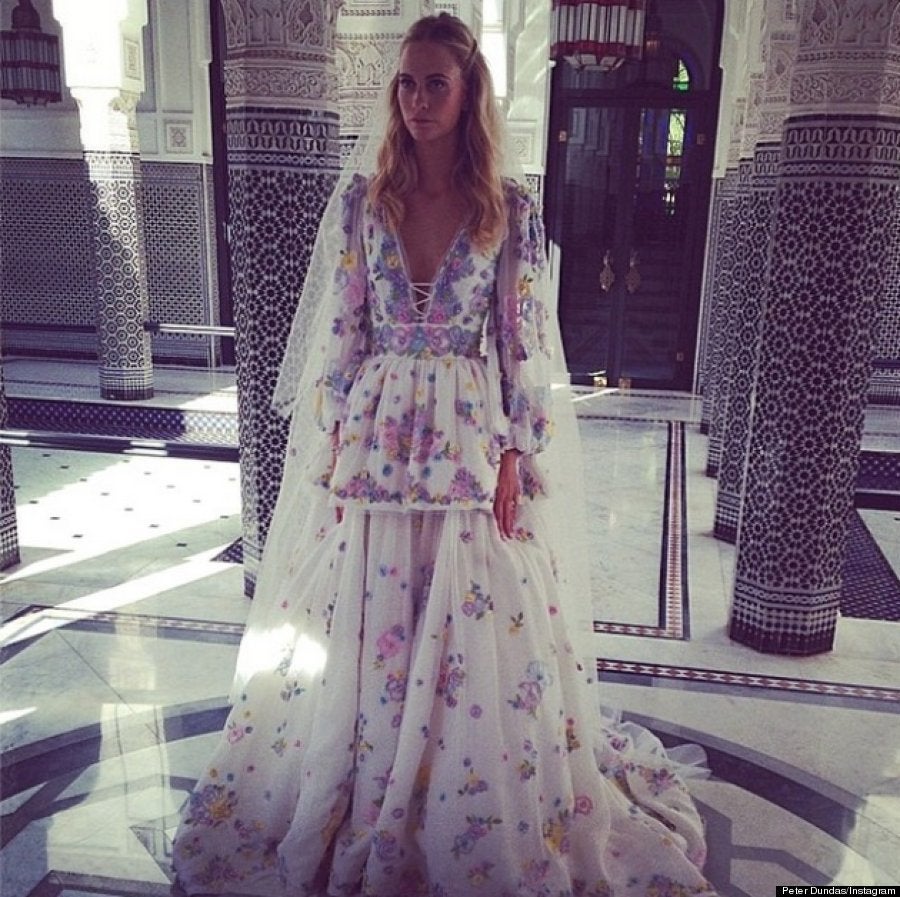 Celebrity Wedding Dresses