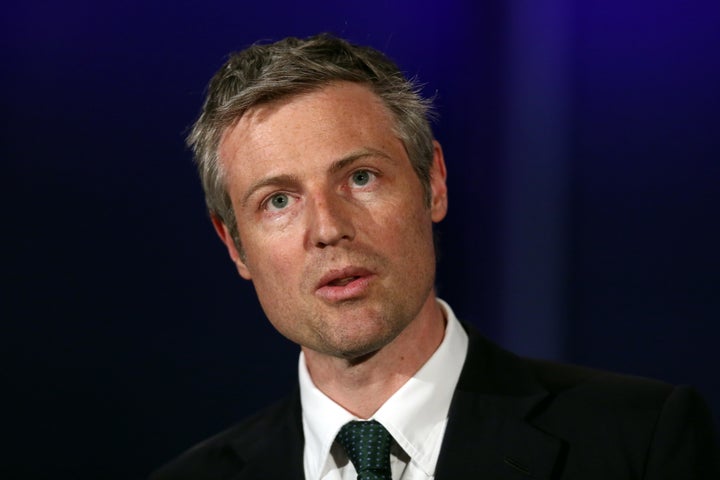 Zac Goldsmith has confirmed that he will resign as a Tory MP following news that Heathrow expansion will go ahead.
In an announcement to Richmond Park Tories it was confirmed that Goldsmith will honour his pledge to force a by-election in the constituency.
"You will no doubt have seen the announcement in the media this morning that the government has given the green light for expansion at Heathrow," the email read.
"Zac has contacted the association to let us know that he intends to honour his pledge to resign and force a by-election in Richmond Park."
"The chairman has called an emergency meeting for the executive council for Wednesday evening to discuss the turn of events and will issue a full statement to members on the association's position."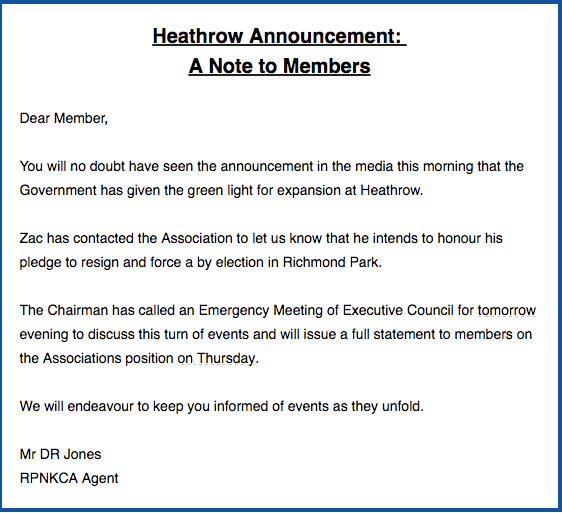 Goldsmith tweeted on Tuesday that he would be making a statement on the matter. He called the decision "catastrophic".
"Following the government's catastrophic Heathrow announcement, I will be meeting my constituents later today before making a statement", he wrote.
Goldsmith has long said he would stand down if plans at the airport went ahead.
"My position is the same as it was nine years ago. I promised my constituents before I was ever elected in 2010 that I would trigger a by-election were the government to give a green light to Heathrow expansion. My position has never changed", he told the BBC earlier this month.
The MP renewed his promise in a recent interview for Newsnight, echoing David Cameron's 2010 pledge to oppose Heathrow with "no ifs, no buts".
"If there is a green light from government I will trigger a by-election, no ifs no buts", he said.
The MP plans to stand again as an independent in his constituency on an anti-Heathrow ticket, it has been reported.
But Tory party sources told HuffPostUK the government does not plan to put up a candidate against him, as they fear splitting the vote and losing the seat, which would be "embarrassing".
One Tory insider said the party also fears a "domino effect" of MP resignations following a Goldsmith victory, saying it was "worried Twickenham would follow suit", amongst others.
Boris Johnson's allies have said he is "resigned" to a Heathrow decision. The now foreign secretary previously branded the plans "a fantasy" which should be "consigned to the dustbin".
Related