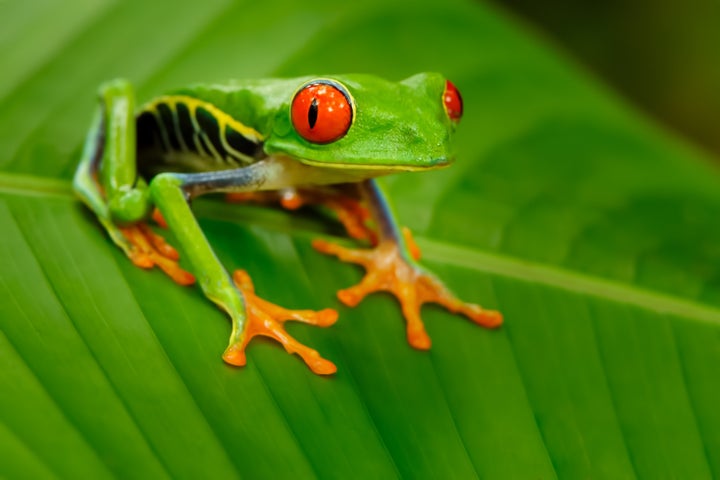 Costa Rica may be smaller than Scotland, but it packs an incredible amount in: Caribbean and Pacific coastlines, rainforests and volcanoes, mangroves and coral reefs, modern cities and colonial towns. One of the world's most biodiverse countries, with a staggering 850 species of birds and 250 species of mammals, it's also a haven for surfing, rafting and hiking. It's easy to see why Ticos – as Costa Ricans are known – are regularly named among the happiest people on earth.
Don't leave without…
Learning to surf in Tamarindo. One of the liveliest resorts on the Pacific coast, Tamarindo is a great place to learn to surf. There are numerous surf schools and the gentle waves are ideal for beginners.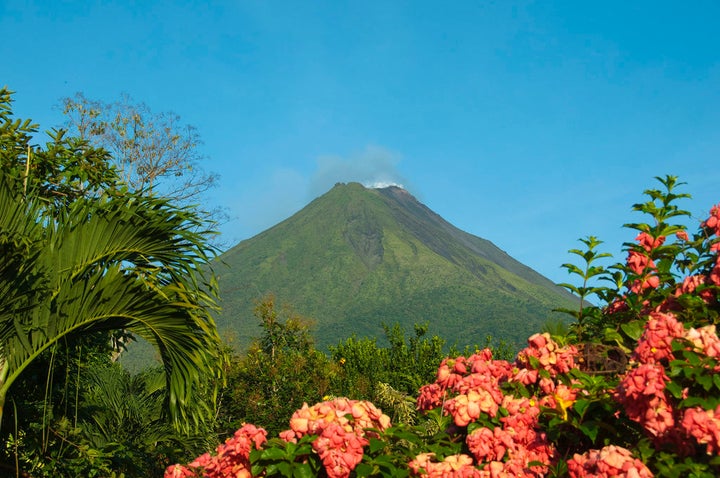 Soaking in the hot springs by Arenal Volcano In the shadow of the statuesque, cloud-shrouded Arenal Volcano are a series of hot springs – the best way to relax at the end of a tough day of exploring. The two most famous spa resorts are Tabacon and Baldi.
Ziplining through the cloud forests of Monteverde No visit to the lush, jungle-clad Monteverde region is complete without speeding through the canopy of the cloud- and rainforests, enjoying – as long as you have a head for heights – the panoramic views en route.
Spotting turtles in Tortuguero On the Caribbean coast, Tortuguero National Park encompasses waterways, lagoons, rainforest, mangroves and - most significantly - a beach that is one of the world's most important nesting sites for green sea turtles. Watching them lay them lay their eggs in the sand here – which takes place between July and October – is an unforgettable experience.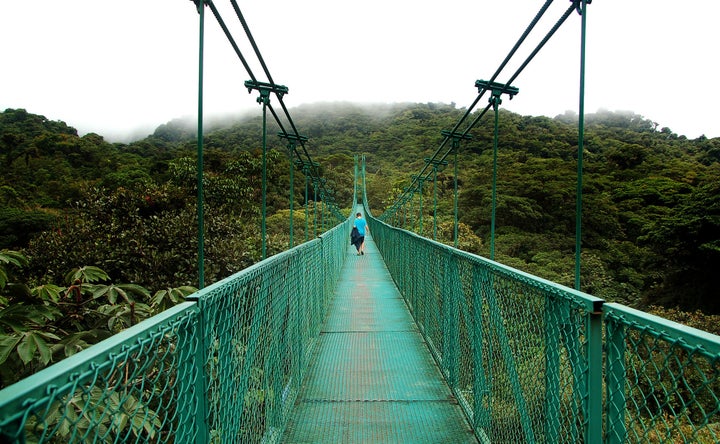 Sampling gallo pinto: Costa Rica's national dish, typically served for breakfast, is "painted rooster", a tasty combo of rice and beans, scrambled or fried eggs, a chunk or two of fried plantain, and a dollop of sour cream on the side.
Get off the beaten track by…
Hiking through the Santa Elena Reserve. While tourists rightly flock to the famous cloud forests of the Monteverde Reserve, far fewer make it to neighbouring Santa Elena, which boasts equally impressive scenery, a network of trails, and abundant birdlife, including the resplendent quetzal.
Catching a local bus. They may be slower than a private transfer, and have schedules that change regularly, but local buses are an inexpensive way to travel, get off the tourist trail, and meet some Ticos.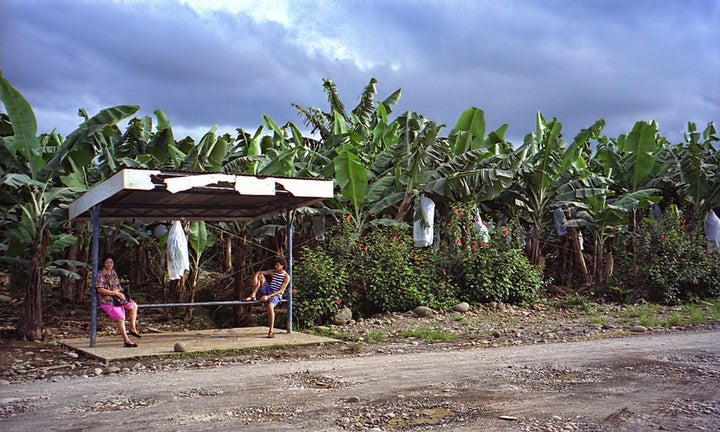 Visiting one of San José's last boca bars. The number of bars serving free bocas (snacks like fried plantains or mini kebabs) with drinks has sadly declined in Costa Rica's capital, but a handful still survive. As these atmospheric joints are often in rather sketchy neighbourhoods, ask a friendly local for a recommendation and take a taxi.
Soaking up cowboy culture. Cattle ranching is big business in the northern province of Guanacaste, and many of its towns have colourful rodeo-like fiestas in which sabaneros (cowboys) show off their skills. Most of them take place in January and February.
Sunbathe on Playa Junquillal Tucked away in a small wildlife reserve, south of Tamarindo, this picturesque beach receives far fewer visitors than most others in this region, making it ideal for a tranquil sunbath, swim and snorkel.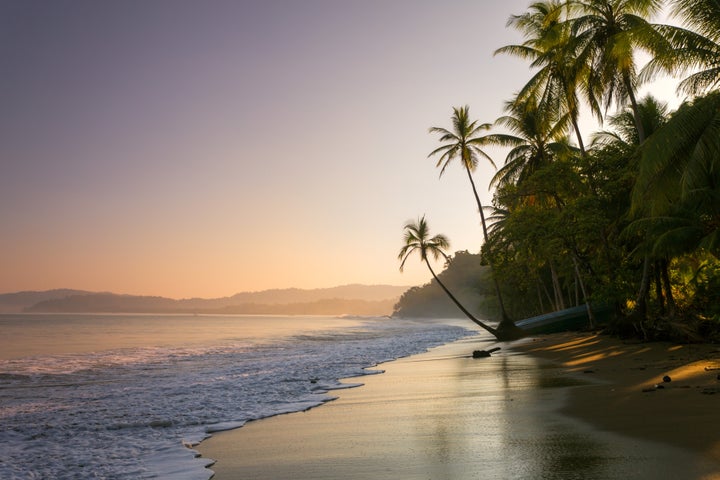 When to go
Despite its small size, Costa Rica is fabulously geographically diverse, with a wide range of microclimates. Roughly speaking, the dry season runs from mid-November to April and is the most popular time for tourists to visit. The rest of the year is the wet (or "green") season: the rain is at its heaviest in September and October, but during the rest of the season tends only to fall in the afternoon. While the higher regions like Monteverde can get chilly, temperatures on the Pacific and Caribbean coasts are generally 20 to 30°C throughout the year.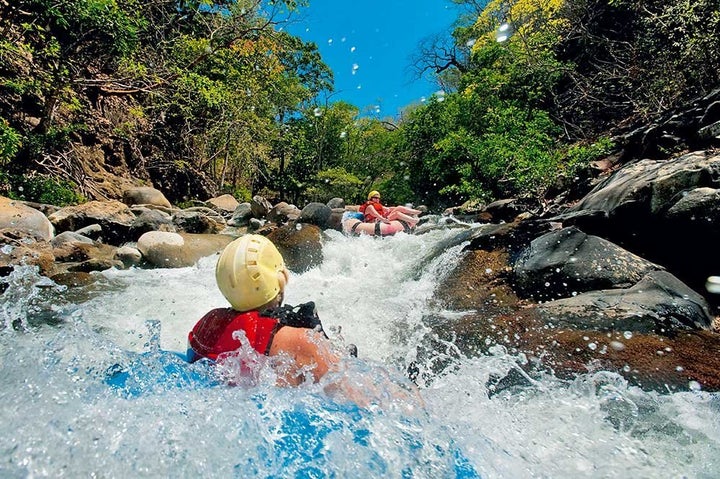 Getting there
Thomson flies direct, non-stop from London Gatwick on the 787 Dreamliner to the city of Liberia in Guanacaste province, and offers bespoke tours lasting from two to seven days, with English-speaking guides, transfers and road transportation included. Both all-inclusive and B&B hotel options are available and Thomson can help with any extras, from late checkouts to car hire
or room upgrades. Thomson's seven-night tour takes in many of Costa Rica's highlights, including the Arenal Volcano, the beaches of Guanacaste, and the cloud forests of Monteverde.