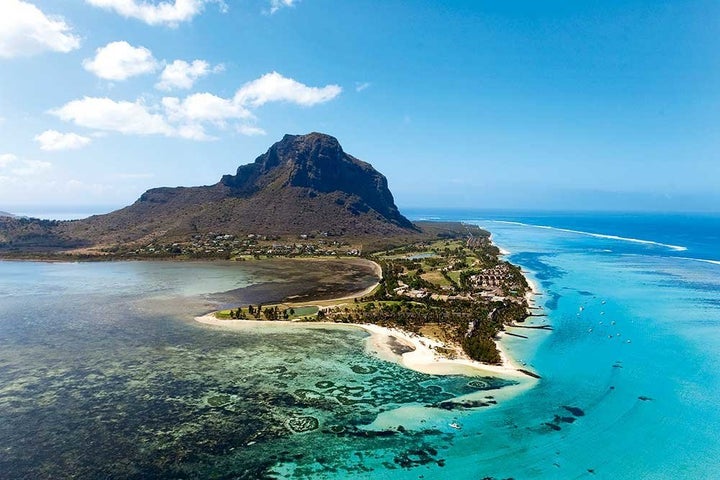 Most visitors to Mauritius, quite rightly, base themselves on the coast, where fish shimmer over the reefs and dolphins skim through the blue. Trou-aux-Biches is a great launch point for scuba diving adventures in the northern waters, perhaps heading out by boat to explore underwater canyons or wrecks. But it's well worth making time to tear yourself away from the shore as well. Inland, you'll find a fascinating hinterland of peaceful villages, Hindu temples, rainforests and waterfalls.
Don't leave without…
Finding your dream beach. With over 100 miles of coastline to explore, why limit yourself to the beach nearest your hotel? From neatly groomed swathes of sand to wild coves shaded by casuarina trees, each of Mauritius' many beaches offers something different. Some are wonderful for strolling, swimming, snorkelling or sailing, while others are made for relaxing on a sun lounger while sipping a chilled rum cocktail.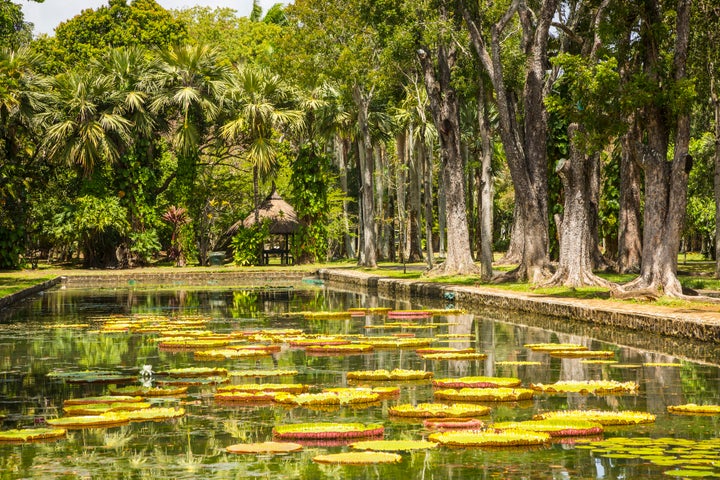 Feeling like royalty at the Pamplemousses Botanical Garden. Named in honour of Sir Seewoosagur Ramgoolam, Mauritius' first prime minister, this shady retreat is a favourite place for couples and families to take a peaceful stroll. Famous for its spectacular lily ponds and tree collections, its avenues feature palms planted by visiting royals and politicians including Princess Margaret, Indira Gandhi and François Mitterand.
Getting lost in the colourful streets of Port Louis. The island's compact capital has a truly multicultural flavour. Amongst its colourful jumble of colonial-style and modern buildings, you'll find heritage museums, churches, temples and mosques. The halls of the Central Market are stuffed with stalls selling exotic fruit, fresh vegetables, chillies, ginger and fragrant herbs. At the back, snack sellers offer dhal puri (vegetable curry rolled up in a flatbread), moreish gajaks (spicy fritters) and ice cold alouda, the Mauritian answer to milkshakes.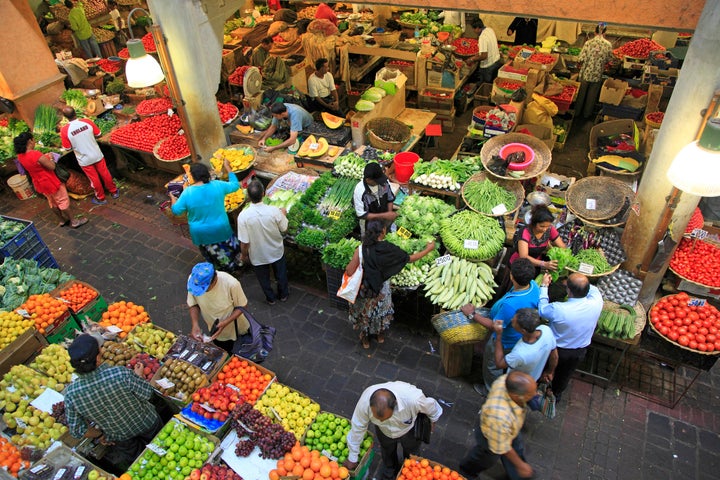 Sampling Creole cuisine. Traditional Mauritian cooking features flavours and recipes from Africa, France, Britain, India and China, reflecting the island's rich cultural mix. Favourite local ingredients such as seafood and venison may be grilled or curried and served with noodles, rice, pickles and chutneys. For a gourmet experience to remember, treat yourself to a table at La Clef des Champs, an elegant restaurant owned by local celebrity chef Jacqueline Dalais. She offers fine dining with a Creole twist – think prawns with palm hearts or rack of lamb with mint and cardamom sauce.
Get off the beaten track by…
Kitesurfing off Le Morne. The Kite Lagoon near the island's southwest tip is jaw-droppingly picturesque, with the sheer cliffs of Le Morne Brabant providing a striking backdrop. The breezes here are reliable and the water shallow, making it a perfect spot for beginners as well as those with a little kitesurfing experience. English-speaking instructors are on hand to show you the ropes.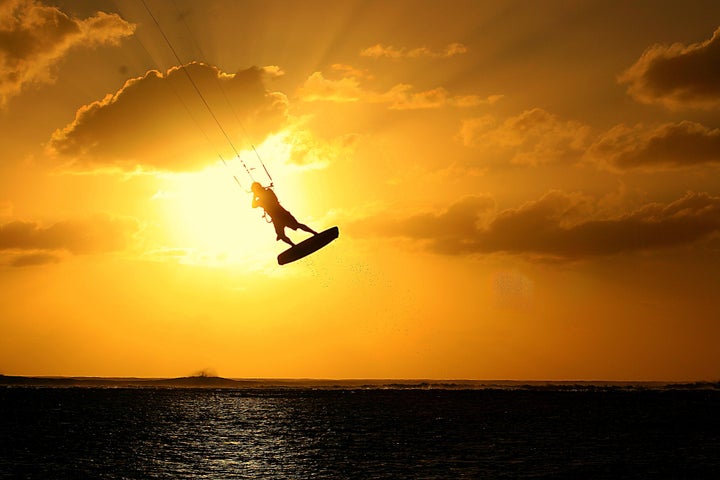 Meeting the giant tortoises at Ile aux Aigrettes. This island reserve is reached by boat – a quick, scenic trip across the smooth, turquoise waters of Blue Bay near Mahebourg in southeast Mauritius. Covered in woodland, Ile aux Aigrettes hosts successful nature conservation projects, preserving endangered birds, plants and reptiles. A nature guide will show you around, pointing out rare geckos and introducing you to some of the giant tortoises which lumber along the paths.
Spotting pink pigeons and parakeets at the Black River Gorges National Park. By booking a tour or hiring a car, you can visit the viewpoints which look out over southwest Mauritius' famous waterfalls. Black River Gorges is a protected region of steep hillsides, thick with tropical rainforest, parts of which are accessible on foot. Follow the waymarked tracks through the mossy, epiphyte-draped trees and with luck, you may spot rare birds such as pink pigeons and echo parakeets.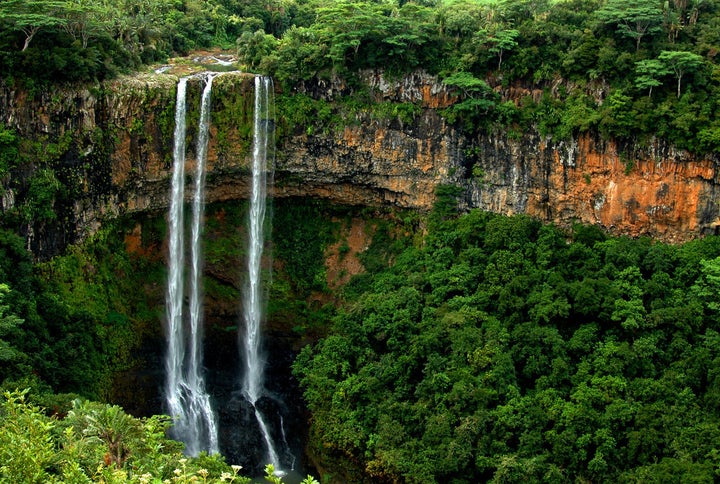 Being dwarfed by a deity at a Hindu temple. Mauritius has a higher proportion of Hindus than any other African country and many of its peaceful, intricately decorated temples are open to the public. Visit Maheswarnath Shiv Mandir in Pamplemousses for its magnificently colourful façade, or Sagar Shiv Madir on Ile aux Goyaviers for its peaceful island setting. The temple at Ganga Talao Lake, Grand Bassin, is an important pilgrimage site, notable for its enormous statues of Hindu deities.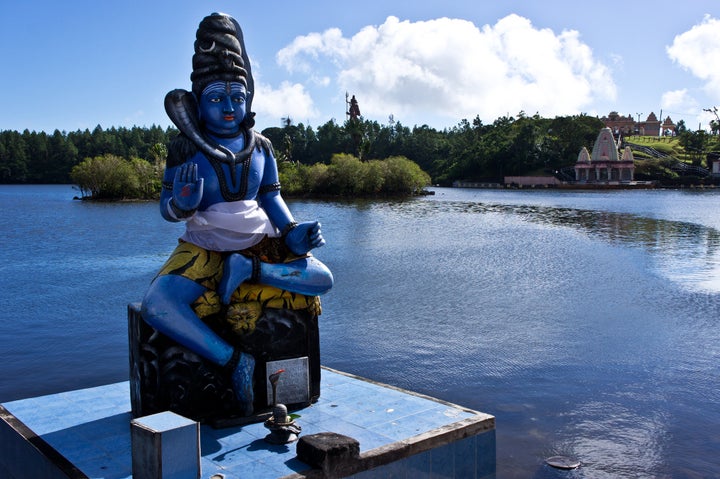 When to go
With reliably warm weather, Mauritius is a year-round destination. The island's biggest cultural celebration, Festival Kreol, takes place in late October while the best months for kitesurfing are July to November.
Getting there
Thomson's 787 Dreamliner flies direct from London Gatwick to Mauritius non-stop in under 12 hours. Choose from bespoke tours lasting from two to seven days, with English-speaking guides, transfers and road transportation included. Hotel and board options from all-inclusive to B&B are available and Thomson can help with any extras, from late checkouts to car hire or room upgrades. For a relaxing adults-only break, the stunning Ambre Resort & Spa is perfectly located on a 700-metre ribbon of sand on the country's east coast.
Related