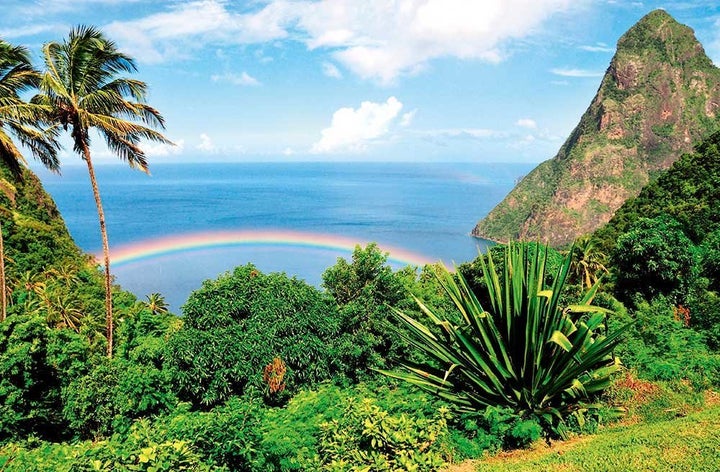 From adrenalin-pumping activities such as zipwiring through rainforest, climbing the iconic Pitons or bareback horseriding in the crystal Caribbean waters, to the laid-back local leisure pursuits of drinking rum punch, swimming in waterfalls and bargaining in the market, you'll soon get the pulse of St Lucia.
Don't leave without…
Climbing a Piton. You will recognise the two steep volcanic plugs of Gros Piton and Petit Piton from almost every photo you've ever seen of this Caribbean island. Petit Piton is steep and a serious hike, while Gros Piton is a more gentle gradient and you are rewarded for the two-hour trek with fabulous views over lush rainforest fringed with golden sand.
Taking a boat ride to Soufriere. The journey from Rodney Bay to colonial-era Soufriere is winding and treacherous by road, but relaxing and picturesque by sea. Kick back on deck with a rum punch and enjoy the unique perspective of the coastline with the wind in your hair.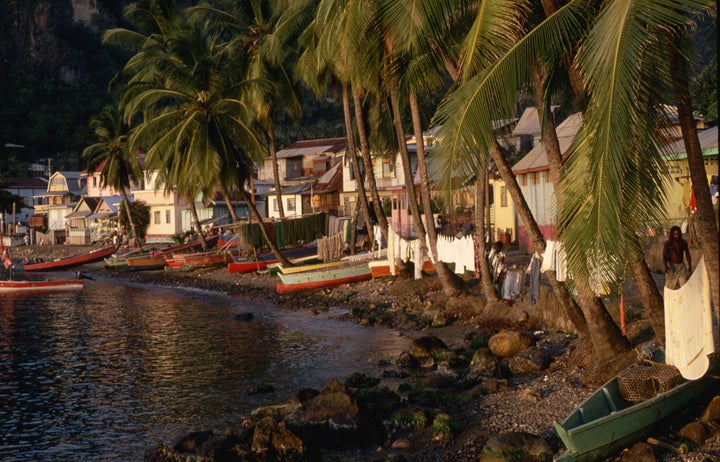 Driving through Soufriere volcano. The only volcano in the world that you can drive right up to the crater, Soufriere volcano, known locally as the Sulphur Springs, is quite an experience as the mud bubbles and boils emitting sulphur steam just metres away from you.
Get off the beaten track by…
Horseriding bareback into the sea at Cas en Bas. There's some excellent riding on the island and this trail takes you through forest on the north east coast to arrive at the blissful local beach of Cas en Bas where the saddles are removed and you enter swimsuit-clad into the water.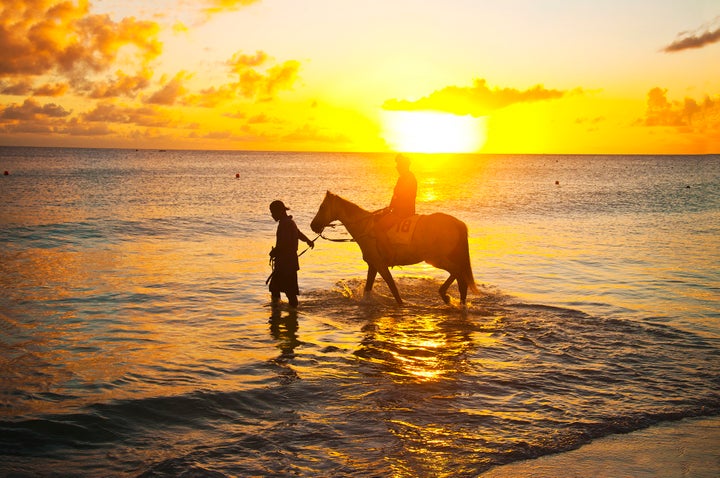 Eating homemade food at Debbie's Place. This local restaurant in Laborie is the place to experience hearty home-cooked St Lucian cuisine. Each main dish comes with about five side dishes, such as pumpkin purée, sweet potato croquettes and breadfruit balls. Go for lunch and spend the afternoon hanging out in the yard like a local.
Smelling the spices at Castries market. The capital of Castries is a busy working town and the best way to really get down with the locals is to head to the market where your senses will be stimulated by the colourful array of produce, including very affordable spices, such as Caribbean pepper spice, masala, nutmeg and cocoa sticks.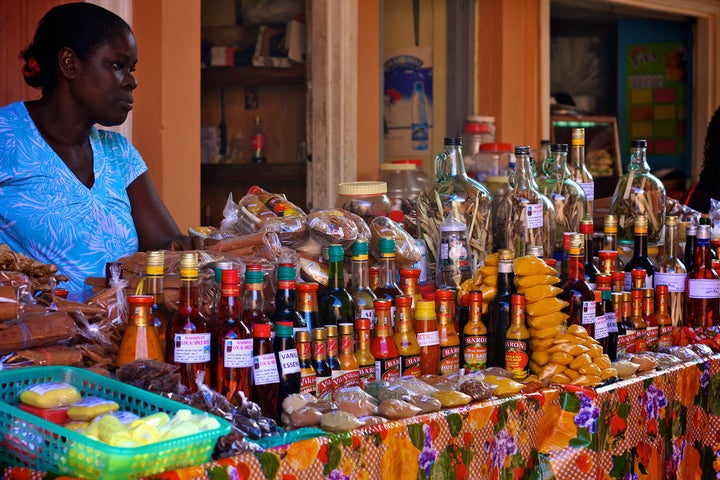 Making your own chocolate bar Cocoa is one of Saint Lucia's biggest exports and most plantations offer estate tours where you can see the plants growing as well as learning about the history and process of chocolate-making. Hotel Chocolat's Bean-to-Bar Cocoa Plantation Tour goes one step further, allowing you to make your very own chocolate bar from beans you have roasted yourself.
When to go
Between December and April to experience the peak season when temperatures are regularly at 30°C with cooling sea breezes and you can spot whales and dolphins who have come to escape the cold. May is also a good time when prices are a bit cheaper and you can experience the hugely popular St Lucia Jazz festival. If carnival is your thing, then come in June, or experience Chocolate Heritage Month and the Flower Festival in August.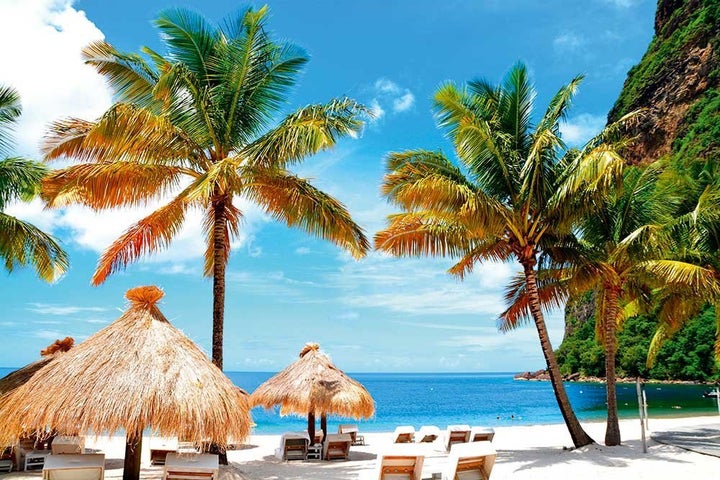 Getting there
St Lucia is an easy seven-hour flight away and, if you book with Thomson, you will fly on one of their 787 Dreamliners direct from London Gatwick, which means 20kg of checked luggage and plenty of legroom. Hotel and board options from all-inclusive to B&B are available and Thomson can help with any extras, from late checkout to car hire or room upgrades. Choose the Royal St Lucia in lively Rodney Bay, one of the few hotels in the area that is not all-inclusive, enabling you to enjoy the local restaurants and bars on the strip. Or for total relaxation and restoration, there's BodyHoliday at Cap Estate, where you can get daily spa treatments and all kinds of health-boosting activities including sailing and kayaking. Both of these resort offer private taxi transfers on arrival.