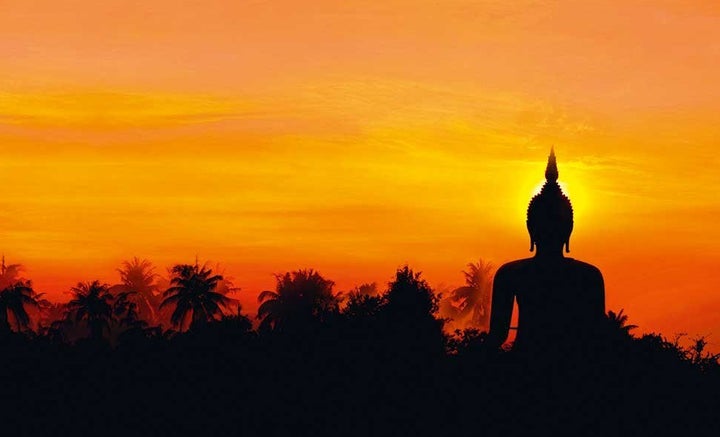 As an ever-changing destination that you can never fully get used to – regardless of whether it's your first time or a return visit – stepping out into Bangkok can rival Mumbai, New York and Tokyo in terms of feeling overwhelmed by the onslaught of graphic novel otherworldliness that hits you. It's this contrast between the high-speed madness of the city and the idyllic peace of its surrounding islands that makes Thailand perfect for those after that magical mix of full-on adventure and carefree tranquillity.
For most holidaymakers, the ideal itinerary is to follow up Bangkok with a couple of islands – a lively destination like Phuket and a smaller, more serene place such as Khao Lak, and if you have time, squeeze in a smaller historical town like Chiang Rai. It's easy to get lost, easier still to miss out on must-sees and dos, so ignore the countless hawkers peddling you what they think tourists want, and don't blindly follow the crowd. Here's where you'd take visiting friends if you lived there…
Don't leave without…
Going snorkelling at Ko Lao Liang island. About 20km offshore in the Mu Ko Phetra National Park, the beautiful island of Ko Lao Liang offers some of the finest scenery the bottom of the ocean has to offer.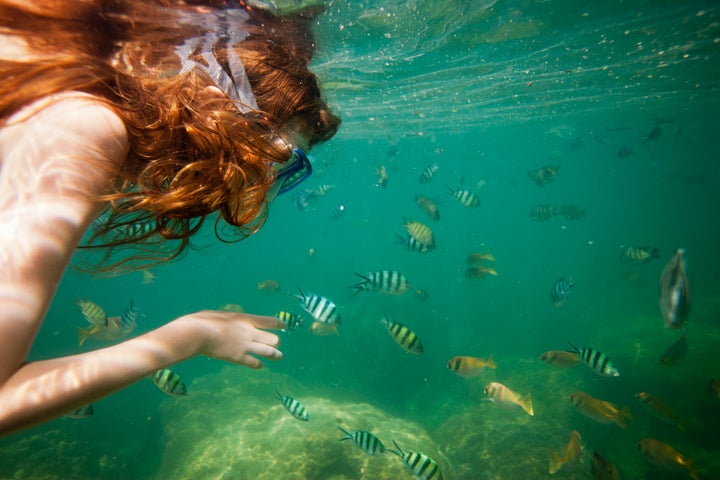 Finding inner peace at Wat Chong. There's more to Phuket than the beaches and parties, and Wat Chong is as welcoming as it is awe-inspiring for travellers looking to tap into true Buddhist spirituality.
Bagging a bargain at Bangkok's Chatuchak weekend market. Consisting of 27 different sections and over 15,000 market stalls, you'd need a week to explore the whole of this incredible market. Arrive early to avoid the worst of the heat and the crowds and be sure to explore the homewares, handcrafts and pet sections and stop for a bite to eat.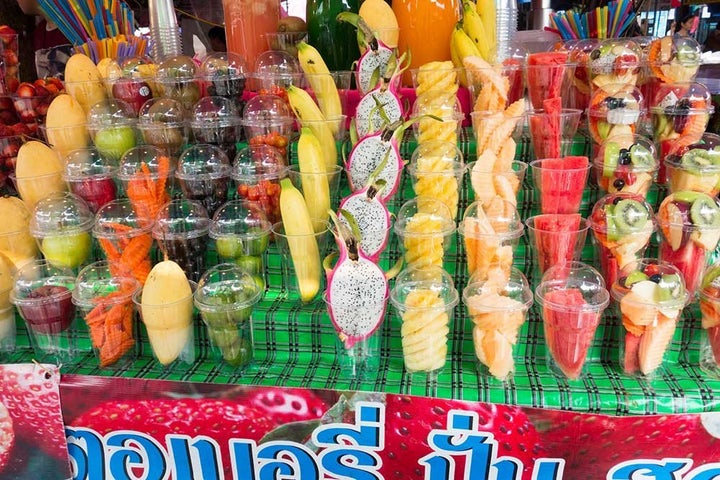 Chilling out with the giant reclining Buddha. When you visit the Grand Palace, Bangkok's most popular landmark, be sure to behold the imposing statue in the neighbouring Wat Pho. Look out for the traditional massage service offered on the premises – your feet will love you for it.
Tasting traditional Thai street food. Prepared using unusual ingredients like crab, mangosteen and pink peppercorn, Thai cuisine is popular the world over. But it's in the country's ubiquitous street food markets where you'll find all its must-try dishes, from fiery som tam (green papaya salad), tom yum goong (spicy shrimp soup), sai ooah (Northern Thai sausage) and kluay tod (small deep-fried bananas) as well as more familiar favourites like green curry and satay.
Get off the beaten track by…
Boating down the Bangkok canals. You can use the boats to get to a fair few tourist sites, but for a gentle Venice-style cruise away from it all, floating down the Chao Phraya River or the Khlongs of Thonburi will transport you back to a simpler time.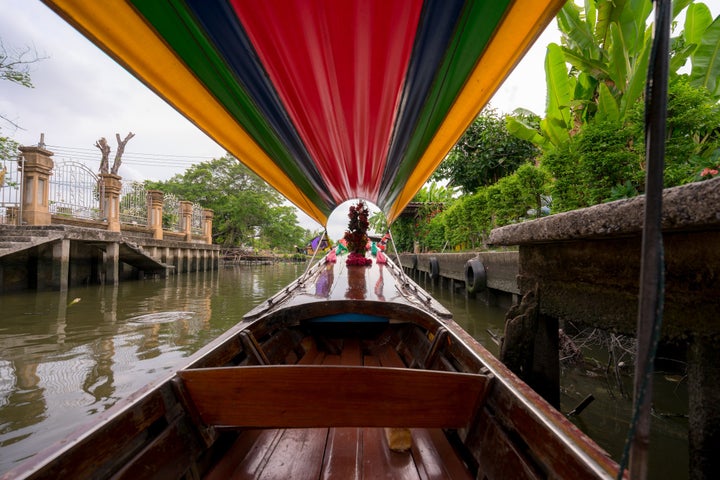 Shopping at night. You're bound to stumble across the Royal Paradise at Patong Beach, the Walking Street and Indy Market while in Phuket Town, but venture beyond the tourist trap to Naka Market, where a little bit of good natured haggling can get you a world of treats at silly prices.
And haggling - hard. If you act like a tourist, you'll be treated like one. Ask the taxi driver to put the meter on, negotiate a set price with your tuk-tuk driver, offer to pay half of what the stall owner charges and walk away if they won't significantly lower the price, which they will, especially seeing as you know to venture away from the tourist traps, right?
Hiking into the hills around Chiang Rai. To find out what the native Thai still do, join an eco walk in Chiang Rai to see how the hilltribe communities have been living for centuries.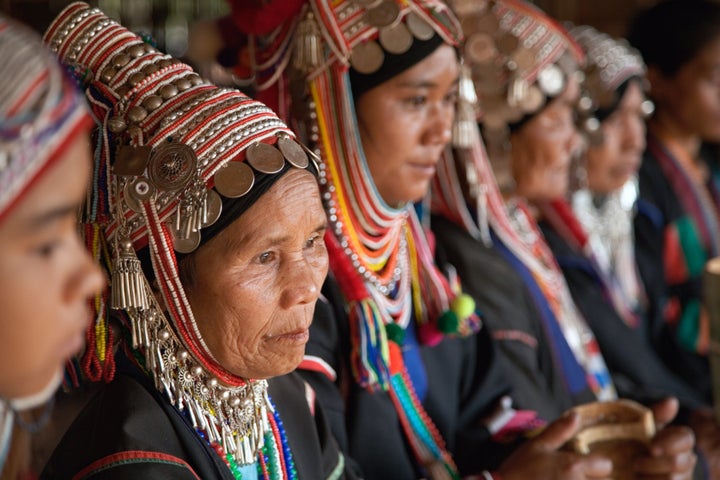 When to go
If you're watching your budget, travel in the low season between April and September, but ultimately Thailand stays hot all year round. Naturally, peak season is so popular because the weather, in December and January especially, is precisely what you expect from paradise. Visit Bangkok in April to join in on Songkran, the lunar new year, which sees many of the city's streets turn into a giant water fight!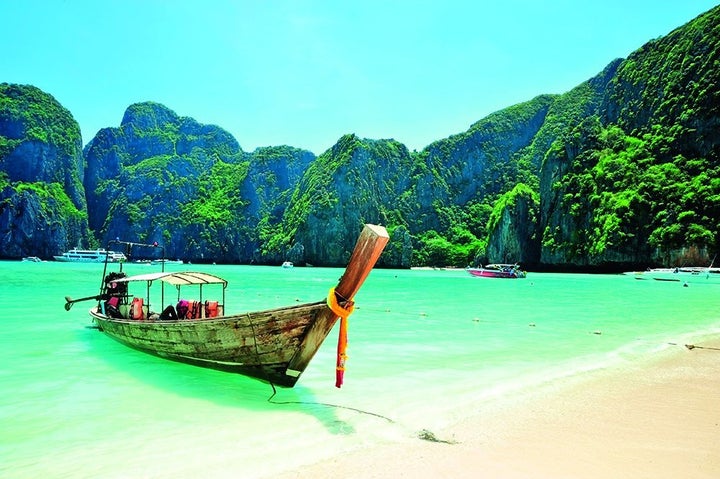 Getting there
Thomson offers a selection of tailor-made holidays to Thailand, including the Twin Centre Tours, which allow you to combine Bangkok with Chiang Rai and Phuket, or 7 nights in Phuket and 7 nights in Khao Lak. Fly in on the 787 Dreamliner and choose between hotel and board options from all-inclusive to B&B, including the luxurious adults-only Sensimar Khao Lak Resort & Spa. Thomson can help with any extras, from late checkout to room upgrades and a myriad of bespoke tour options.
Related