A boss of Facebook in the UK has said the social media giant cannot be the "arbiters of truth" amid the 'fake news' controversy - warning that even news produced by traditional media is "very rarely" totally accurate.
Simon Milner, Facebook's policy director, UK & Ireland, Middle East, Africa and Turkey, was appearing at a parliamentary hearing where he renewed the technology firm's pledge to reduce the "prominence" of fabricated content - but warned it could not be seen to be "straying over the line".
His comments come as Labour announced it was launching an inquiry into 'fake news', warning it "challenges our democracy".
The phenomena rose to prominence during the US election campaign. Buzzfeed News revealed the top-performing 'fake news' stories were better read than stories written by established media.
"But it's not a good user experience, sharing stories that are untrue. We want to find ways in which we can diminish the extent of that content on Facebook. To reduce it's prominence on Facebook's newsfeed.

"But we also don't want to be the arbiters of truth. I certainly learnt over the years when I worked at the BBC, I rarely read a story about the BBC that was wholly accurate. I knew the issue very well.

"That wasn't to do with the quality of journalism, it's just the nature of one's understanding of an issue can be that very rarely do you read something that is 100% accurate.

"So where do you draw the line if you're an organisation that is trying to depress the extent of that content - which is already less than 1% - without making editorial judgments that people would think was straying over the line, particularly for a platform that is used by 1.8 billion people globally?"
Facebook has long insisted that it is a technology company and not a publisher, and rejects the idea that it should be held responsible for the content that its users circulate on the platform.
He also said Facebook would make it easier to report false content, work with third-party verification organisations and journalists on fact-checking efforts, and explore posting warning labels on content that has been flagged as false.
The company will also try to prevent fake-news providers from making money through its advertising system.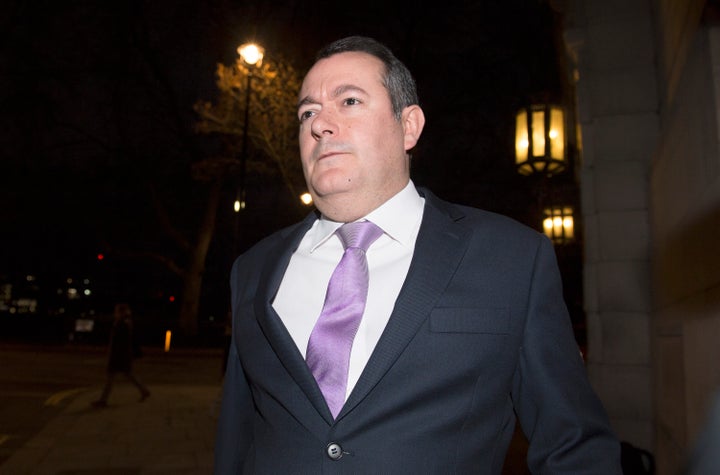 Meanwhile, Labour MP Michael Dugher has been asked by Tom Watson - the party's Shadow Culture, Media and Sport Secretary - to lead the 'fake news' inquiry.
Part of its scope is to ask whether social media platforms should do more, and whether online communities can help verify news reports. It will take evidence and expects to report in the spring next year.
Dugher, ex-Shadow Culture Secretary and former media adviser to Prime Minister Gordon Brown, said:
"How we consume news has changed and is continuing to change almost beyond all recognition.

"We need to embrace this, but we must also ensure that we have the very highest standards of accuracy and reporting.

"We must also stand up for good journalism that is an essential part of our free speech and our democracy."
"Fake news challenges our democracy by undermining the very basis on which we make decisions about who to trust and who to vote for.

"We need to make sure that the good, rigorous journalism which all of us rely on isn't driven out of business by people who make things up for clicks.

"I want this inquiry to make concrete proposals to protect the integrity of our news media."