It's the kind of discovery every TV producer dreams of, and it happened last night for Fiona Bruce on 'Fake or Fortune?'.
Fiona, together with art historian Philip Mould, identified a painting as the work of young Lucian Freud, one of Britain's most revered portrait painters, thought to be worth an impressive £300,000 - even though Lucian himself had previously denied it was his work.
Viewers were transfixed as the 'Fake or Fortune?' team struggled to prove the painting of a man in a black cravat was one of the first portraits ever made by young Lucian.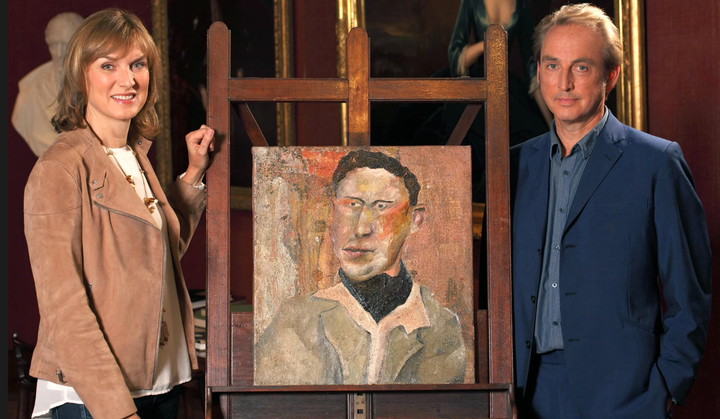 Until he died in 2011, Lucian Freud was regarded as one of our most important portrait painters, an artist able to convey unmatched psychological depth in his interpretation of his subjects. At auction last year, his portrait of 'Benefits Supervisor Resting' sold at Sotheby's for $56.2million.
Jon Turner, a London based designer, had inherited the work from two artist friends and had been told it was in fact an early portrait painted by Freud when he was at art school in East Anglia in 1939.
The painting had been shown to experts at Christie's in 1985 who had initially identified it as a Freud – but when they spoke to the artist, he denied it was his work, and that would have seemed to be that.
Ever since, Jon Turner has been trying to authenticate the painting without success. Last night's episode of the show saw Philip and Fiona take up the case and began to learn more about the artist – including talking to his daughter Rose Boyt, who revealed her father had a habit of destroying work he did not like.
A breakthrough came when Fiona met with Freud's former solicitor whose files revealed a note of a phone conversation with her client in 2006 which recorded Freud saying he had started the painting – specifically working on the shirt, body, neck and part of the head – but that it had been completed by someone else. As a result, Freud was not prepared to acknowledge it as his own work.
Expert analysis of the techniques and materials used in the painting indicated that it was the work of a single artist – and when Fiona and Philip presented their case to three leading authorities on Freud's work, the panel said they believed it was a work Lucian Freud did at art school, most probably in 1939.
In an unexpected twist, one member of the panel suggested that the painting was unfinished and felt that a section of landscape that formed part of the background was not intended to be seen. Philip said that due to the mixed views of the panel, the painting could be worth at least £200,000 to £300,000 – and possibly more.
Philip says now: "It was a novel and gargantuan task to overturn the reported views of the artist. It was different from anything we'd taken on until now – we had never had to arm wrestle with the words of an artist beyond the grave".
"It was all the more frustrating as the more I worked on the picture and Fiona was able to add the background with her enquiries the more I felt confident about it being entirely by Freud."
Fiona adds: "As this investigation progressed we had to investigate Freud the man as much as the painting. He was an extraordinary and controversial character. And only by understanding him, could we begin to understand why he would deny that a painting of his was in fact by him."
"Freud is a colossus of 20th century modern art and challenging his word was something we undertook with some trepidation but it made the investigation all the more fascinating."
This find is one of the biggest triumphs of 'Fake or Fortune', now in its fifth series. Other artists set to come under the team's magnifying glass in coming weeks include Rodin, Delaroche, Willem de Kooning, Adolph von Menzel and Philip Mercier.
The show is available to watch on BBCiPlayer. Tap the first picture below to open our slideshow of more works by Lucian Freud: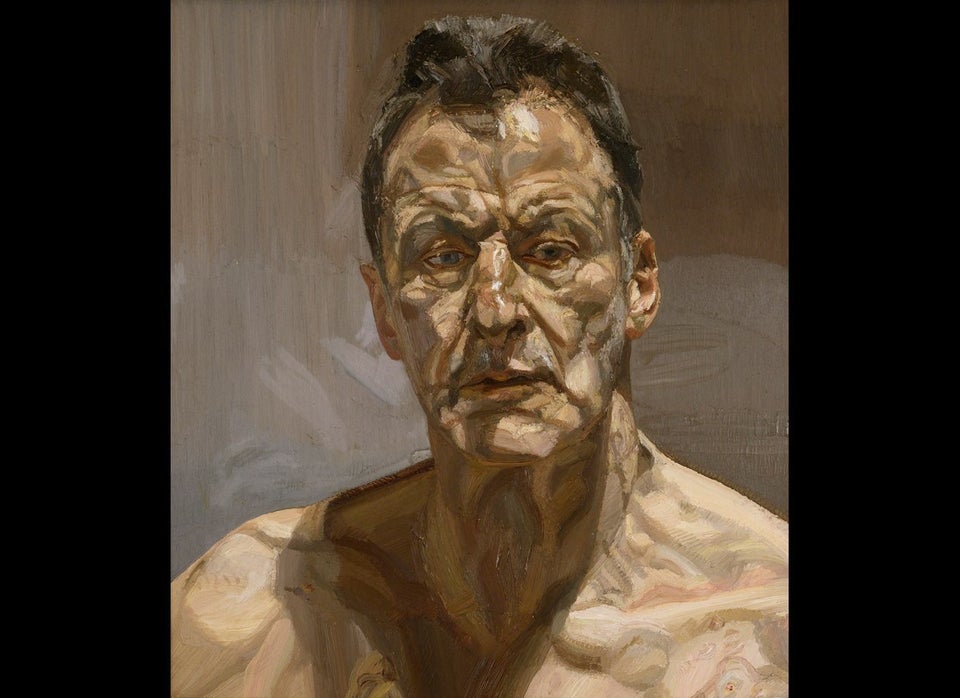 Lucian Freud
Popular in the Community