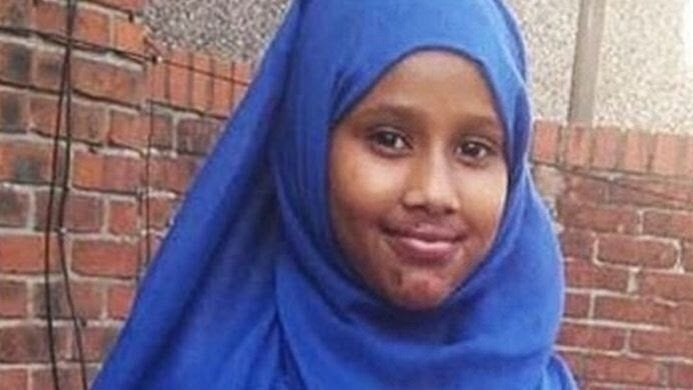 Shukri Abdi's body was pulled from the River Irwell in Bury, where she drowned on June 27, hours after she had been reported missing by her mother.
A day later, Detective Inspector Andrew Naismith, of GMP's Bury district, said: "This is an incredibly tragic incident in which a young girl has lost her life, and my thoughts are with her family at this devastating time.
"We have a team of detectives working on this, but there are not believed to be any suspicious circumstances at this time. With the warmer weather, it's tempting to go into the water to cool off, but I'd like to remind everyone of the dangers of playing near or swimming in rivers, lakes and reservoir and would strongly urge against this."
But the family's lawyer, Attiq Malik, told the BBC's Victoria Derbyshire show on Wednesday that the force's speed at publishing a statement "within hours" of Shukri's death and ruling out suspicious circumstances, left insufficient time to properly investigate the matter.
He added: "The family's firm position is they have only been treated in that way because of their race, and had it been a different racial background more sensitivity would have been given, more investigation would have been done."
Shukri's mother Zam Zam Ture told the programme the police had "tried to convince her" that her daughter had been swimming, despite the family's protestations that Shukri could not swim, and was wearing full Islamic dress, so she would be unlikely to try.
"She couldn't swim so she wouldn't even go near the water."
The IOPC confirmed it has opened an investigation into Shukri's death.
An IOPC statement said: "In July the force referred a complaint they had received about their actions; it alleged that that officers failed to conduct an effective investigation and prematurely concluded that the death of Shukri Ali was not suspicious.
"We carefully assessed this complaint and made the decision that it required an independent investigation. Part of the complaint investigation will look at whether officers treated Shukri Abdi's family less favourably because of their ethnic background."
A separate GMP investigation into Shukri's death is ongoing.
IOPC regional director Amanda Rowe added: "The death of a child is so very difficult to comprehend, and I know this is felt across the local community and beyond. I am aware that the circumstances of Shukri's death is a concern to many, not least because there are many unanswered questions about how she came to be in the River Irwell that day. That is a matter for Greater Manchester Police and the coroner.
"Our role is to analyse what the police did and why. Our independent investigation is at a very early stage. We treat complaints of this nature with the upmost seriousness, and I know GMP share the view that the IOPC has a responsibility to examine the actions of the force after Shukri was reported missing – not least for public confidence."