What started out as a standard work-related phone call turned into a full-fledged romance for one adorable San Francisco couple.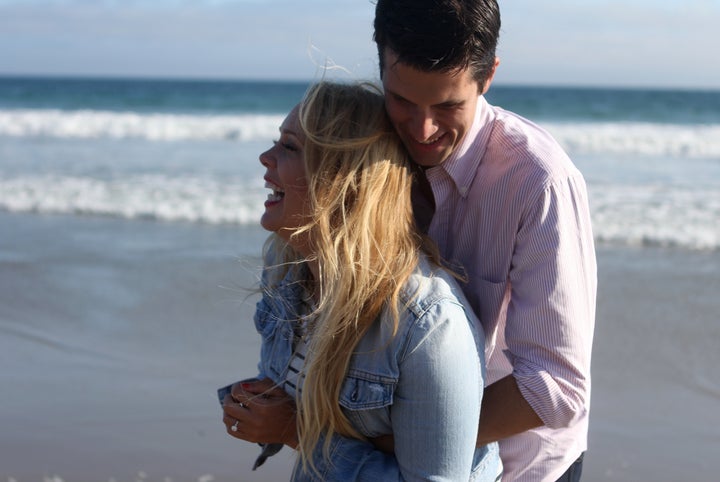 Shannon Mattingly, who works for Facebook, and Jon Nathanson, who now works for video-clipping startup Whipclip, first met six months ago when Jon was looking for his next tech job.
"Jon and I hopped on the phone for what we'd both assumed was a job interview more or less," Shannon told The Huffington Post. "Instead, the call took a turn for the flirtatious. Jon was funny, charming and perfectly at ease. He seemed less like a job applicant and more like a really fun guy to grab a beer with."
The pair planned to meet later that week -- "It went from a coffee-work thing to totally flirty," Shannon said -- and the pair became an item almost immediately.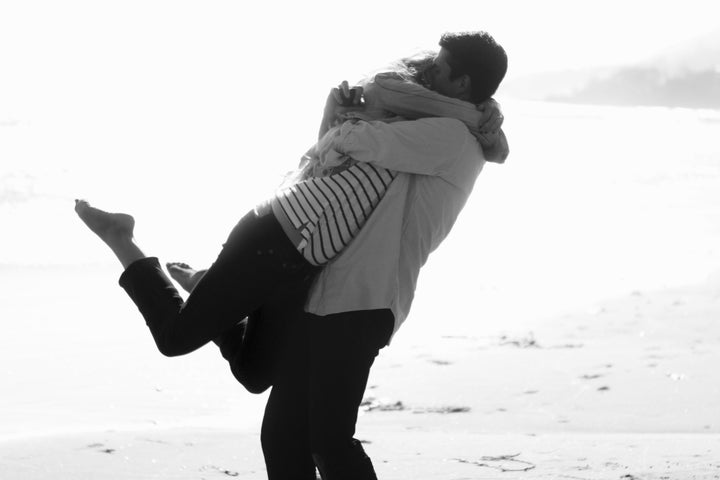 Fast forward six months, when Jon and Shannon's families were spending time at his family's beach house in Malibu, California for the long weekend.
On the afternoon of July 4, Jon's mom told Shannon that they were going to take their annual family photo and that she should head up to the house to get ready.
"When I got downstairs, no one had gotten ready," she told HuffPost. "I literally said out loud, 'I feel like I'm at a different party than everybody else.' And then everyone was laughing and I was like, it's not that funny."
Confused and slightly annoyed, Shannon -- with the rest of their families in tow -- walked down to the water to take the alleged family photo. That's when Shannon saw "Marry Me?" written in shells in the sand and everything came together.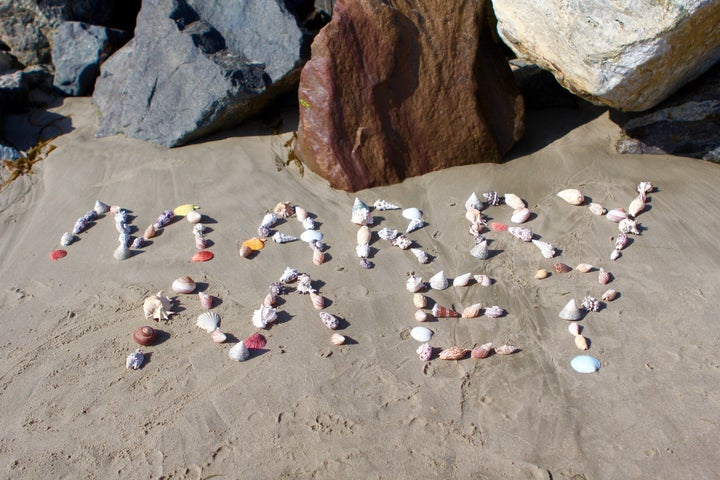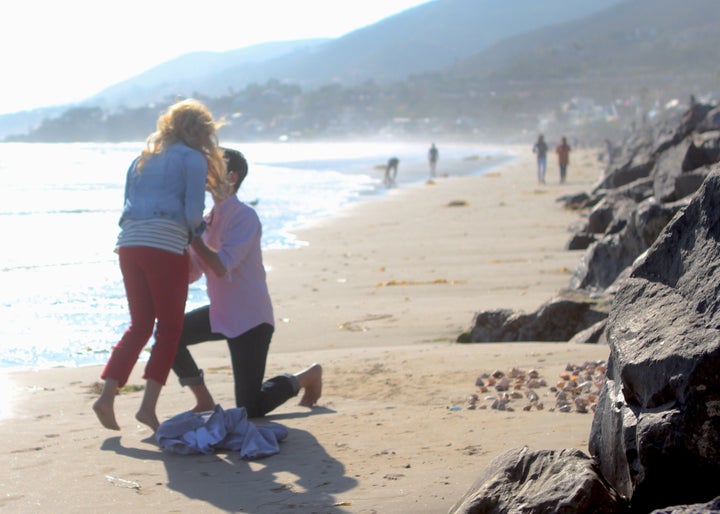 "Once I figured out what was happening, I had one tear that fell," she said. "I was so excited, jumping up and down. I love that man. I couldn't even control my energy."
Check out more photos from the couple's beach-y keen proposal below: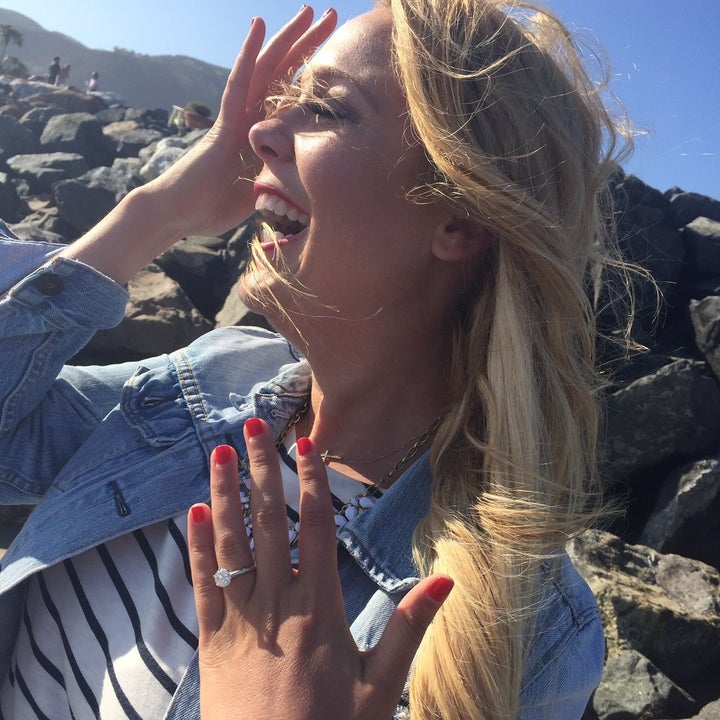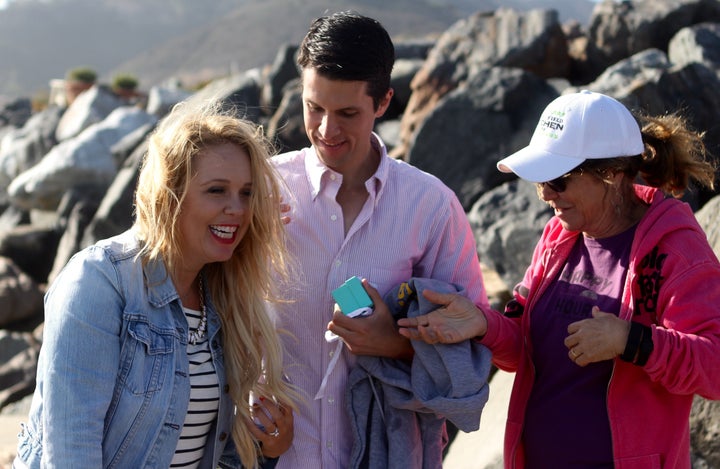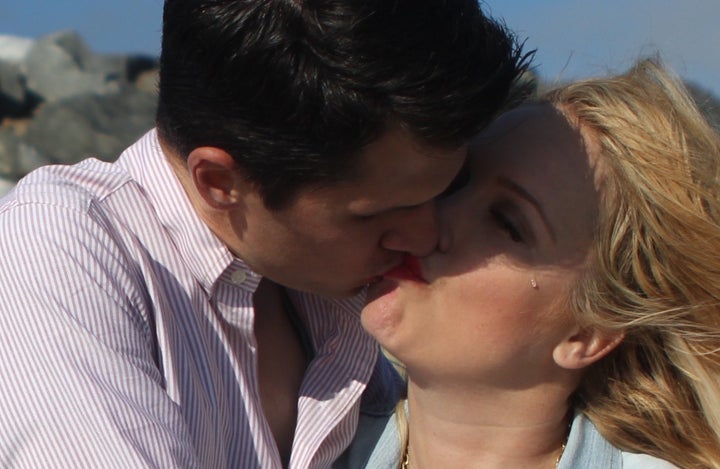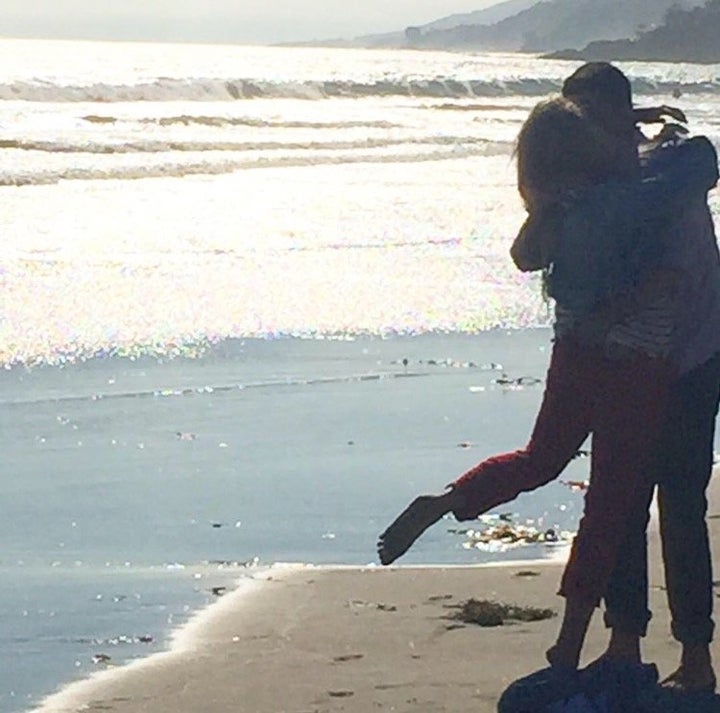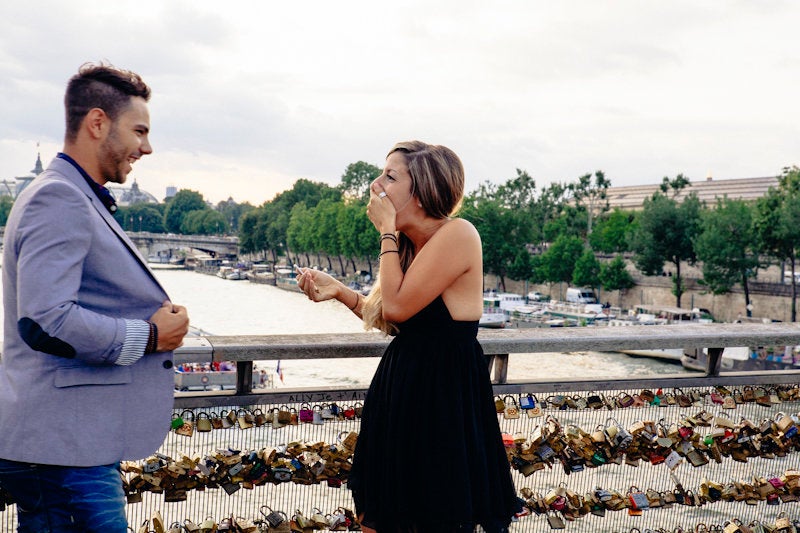 Surprised Proposal Reactions