The best fashion bloggers don't just replicate the latest catwalk trends – they take the essence of the idea, the bit that really speaks to them, then make the look their own with a few simple styling tweaks.
We asked a few of our favourites, with a knack for doing just that, to show (and tell) us how they're going to be styling up this summer's hottest trends.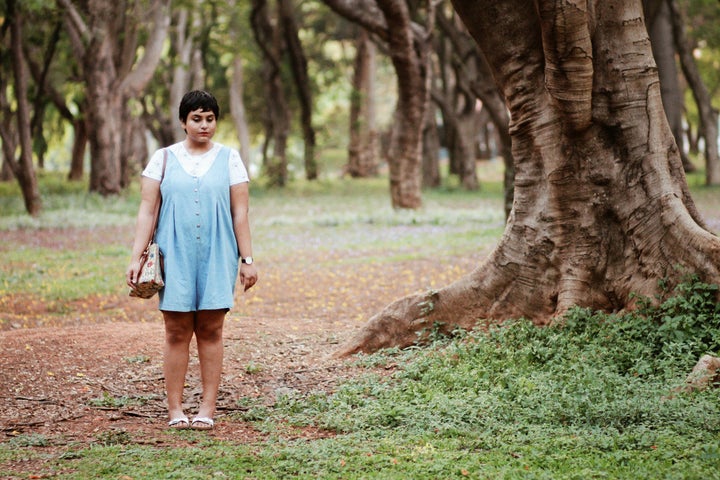 "I'm old enough to remember '90s denim the first time around. And unlike contemporary iterations of other trends from the '90s and early 2000s, this one uses many of the elements that were universally loved: overalls and dungarees, light washes and relaxed silhouettes.
"To explore this trend, I've gone right back to the source with a vintage '90s playsuit. I've kept the styling retro as well with a dandelion print top, Birkenstocks, a floral bag, and a watch. I feel like this is totally something Drew Barrymore – my '90s style crush – would have rocked at the time!"
Vintage playsuit from Cosmic Vintage
Watch from Daniel Wellington
Patricia from Peexo talks dressing down lace-ups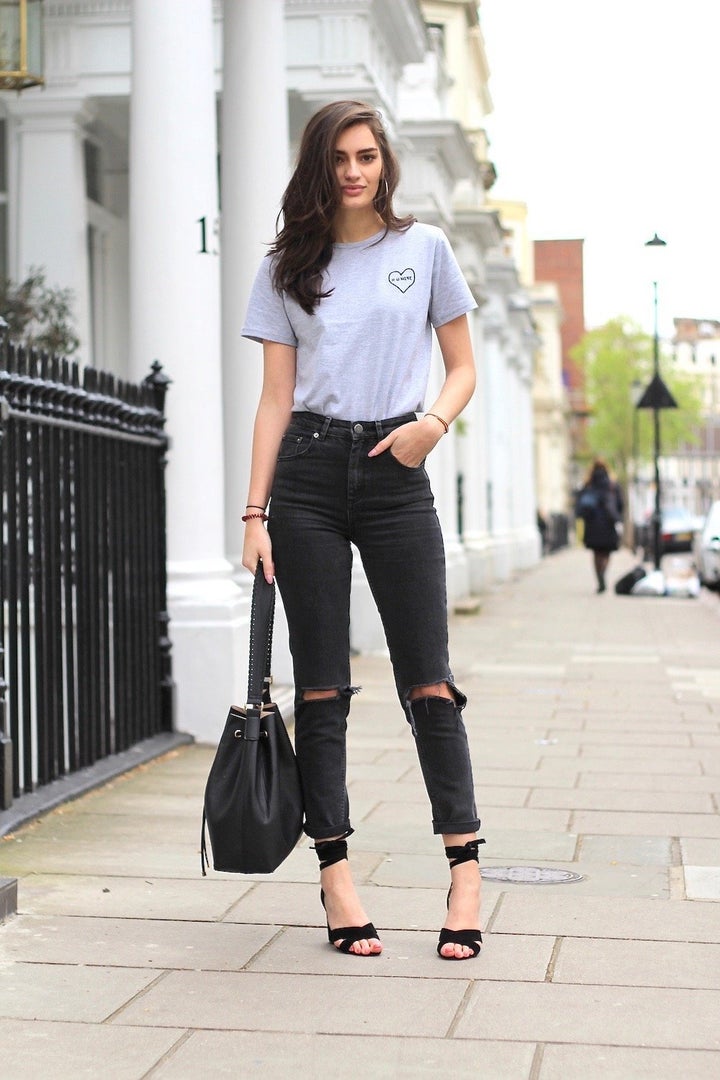 "The lace-up trend has been huge. It's been around for a few seasons now in just about every piece of clothing – and this summer I think lace up sandals are going to be huge. Sandals are a summer staple, anyway, so it's super easy to incorporate this trend into your summer outfits, whether it be for a casual day in the city or whilst you're soaking up the sun on holiday. Lace-up sandals are one of the easiest ways to look stylish during the summer and there are so many styles to choose from ranging from flats to heels."
T-shirt from Daisy Street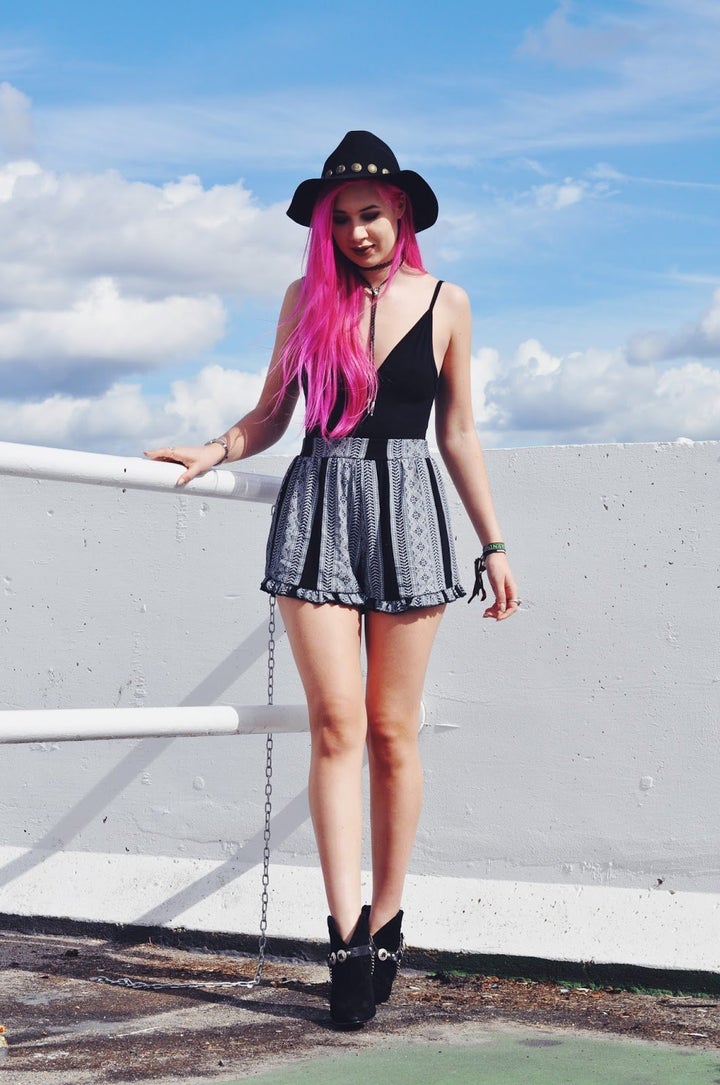 "I've been adding a western twist to all my outfits at the moment; I feel like it gives an outfit a badass vibe and is so perfect for festivals. My fave pieces include bolo ties, bandanas, oversized hats, boot chains and (obviously) cowboy boots!"
Rings from Silverella, Tigers Eye, Daisy, Druzy Dreams, IHTec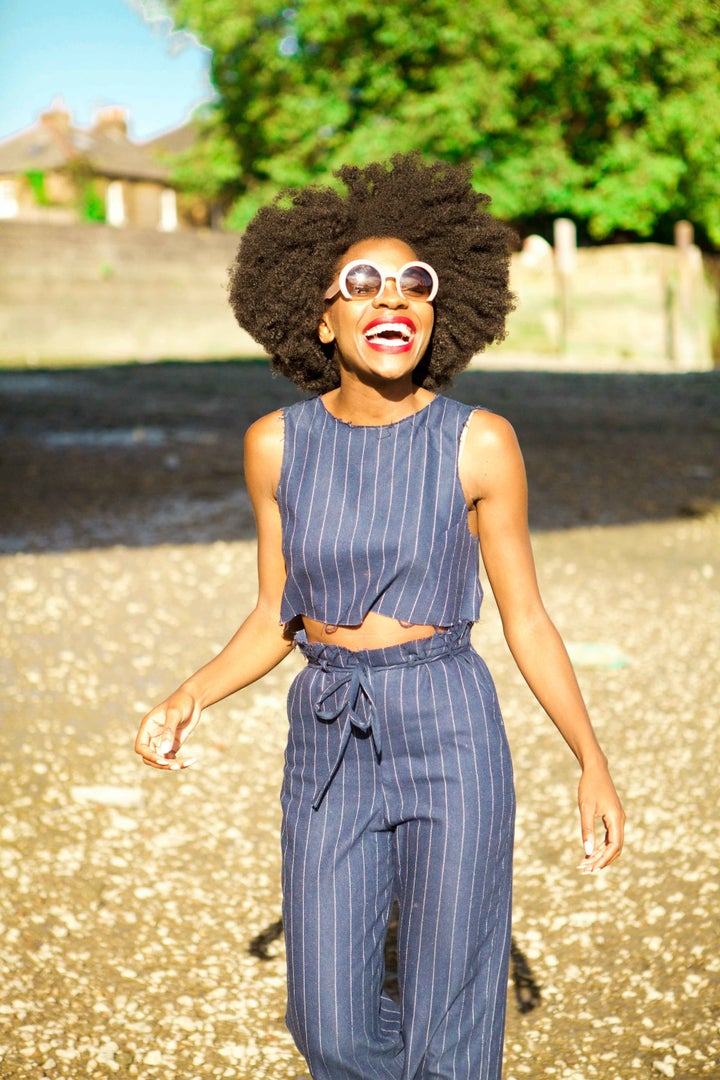 "Since both the high-waist and crop tops came back a few years ago, we got used to flaunting our waist and tummies come summer! I love this trend because it's a very cool spin that snatches your waist in such a casual way! Pair yours with a crop top and finish off with plimsolls for a laid-back day or with heels if you're going for cocktails."
Top and trousers from Urban Outfitters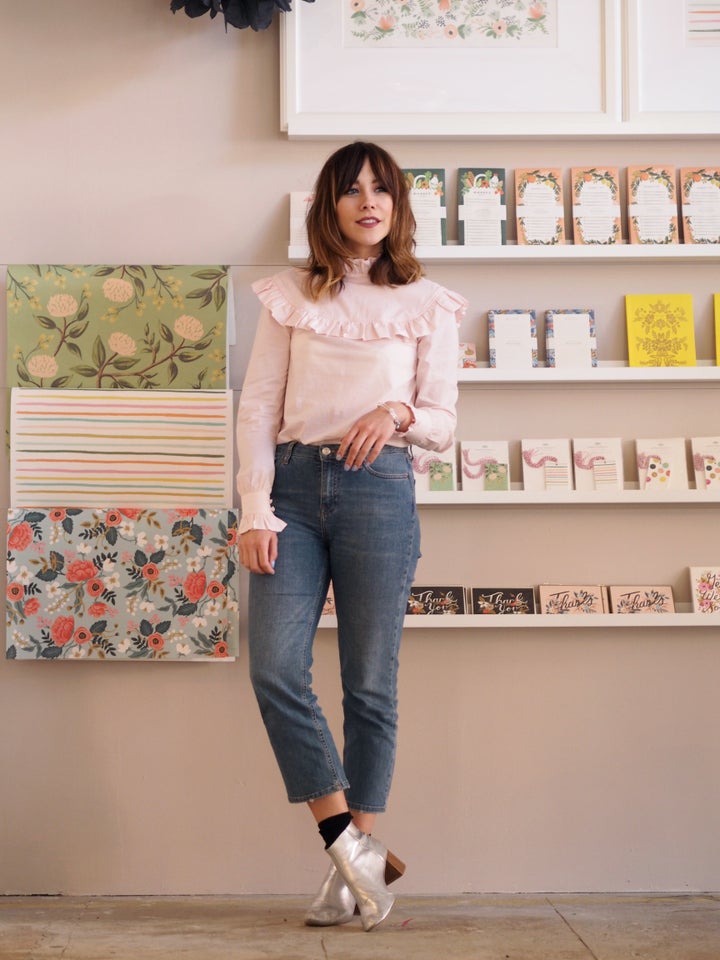 "Ruffles are everywhere this season, whether you're going all out with a tiered ruffled dress a la Gucci or just subtly injecting some ruffles into your look with a ruffled collar or cuff – to me it's the easiest trend to get on board with.
I'm particularly loving the trend, as ruffles instantly add a vintage feel to your look, especially if you're going all out on the ruffled blouse effect like I am here. However, there's something about it that makes it totally current when teamed with a must-have parallel jean and metallic boot combo."
Top from Alexa Chung X M&S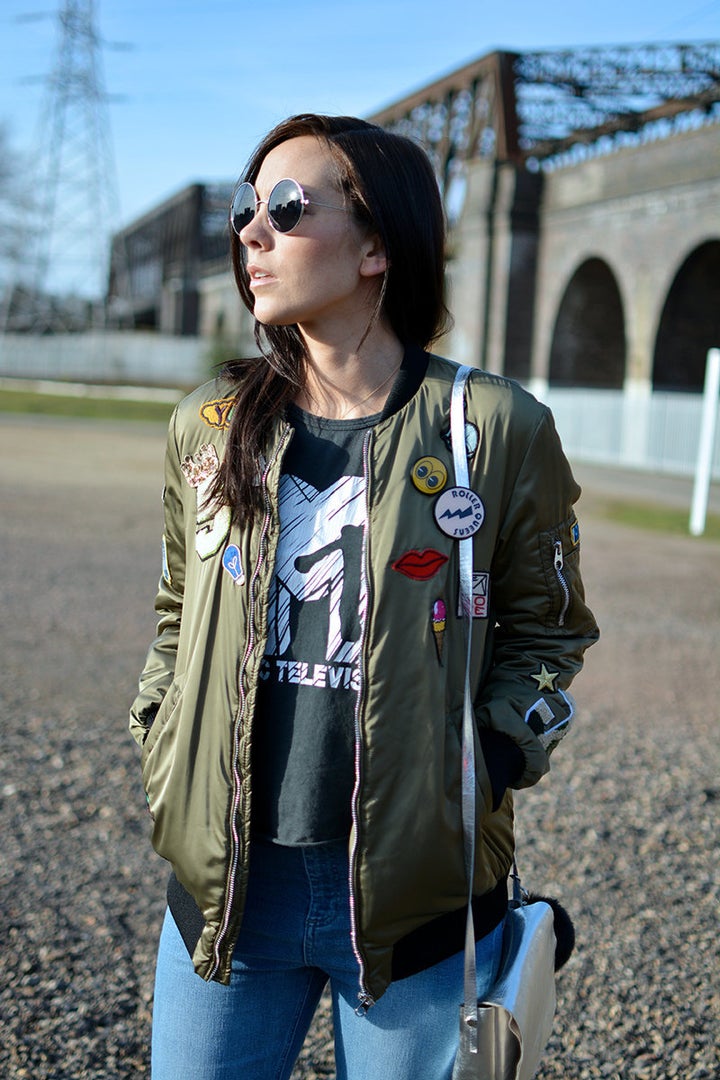 "I adore customised jackets, I love accessorising clothes with badges and pins so this trend is right up my street! I tend to wear customised jackets with something simple like jeans and a basic tee to keep the emphasis on the jacket! There are loads of badges available on the high street so you can DIY you own jackets, bag and tee's this summer!"