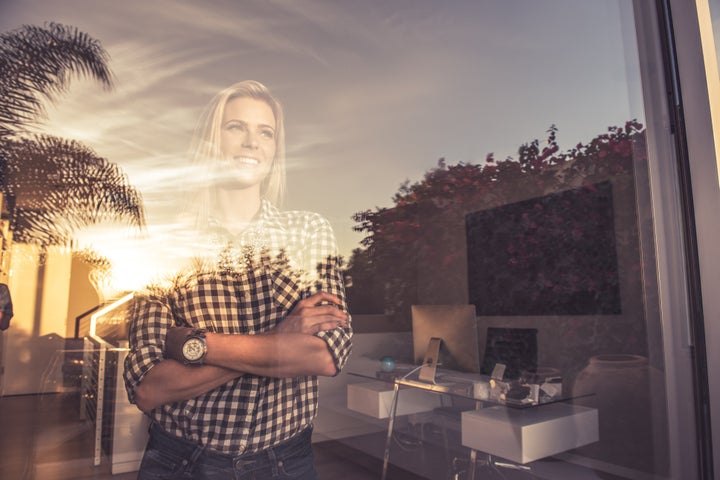 The average homebuyer takes just 26 hours to decide whether or not to put an offer in on a house. That's roughly how long it takes us to choose a new pair of shoes. It's the priciest thing most of us will ever buy, and yet, according to a survey by HSBC, one in ten of us take just two minutes - and get an offer in even before we've finished viewing the house.
There's a good reason for this. In popular markets we feel we don't have any other choice, because if we don't act fast and snap up a property, we know someone else will get in first. As Phil Spencer, TV presenter and property expert, says: "The property market can move very quickly, so people may feel pressured to make a fast decision or to follow their gut instinct when buying their dream home."
But just because this is a quick decision, it doesn't have to be a bad one. There are five steps you can take, so you can come to a sensible and reasoned conclusion in just 26 hours.
Start with the money
Don't waste any of these hours wondering if you can afford a property: set your budget before you start. There are two key sums: what you can put together as a deposit and what you can afford each month. Take the time to draw up a detailed budget (don't forget to factor what would happen if interest rates change), and use an online calculator to work out what you can afford to spend.
Narrow down your location
Most people know roughly where they want to live, so start with what your budget will buy you in that area, and decide before you start whether you'd be happy in that kind of property. If not, you'll need to consider less popular areas nearby.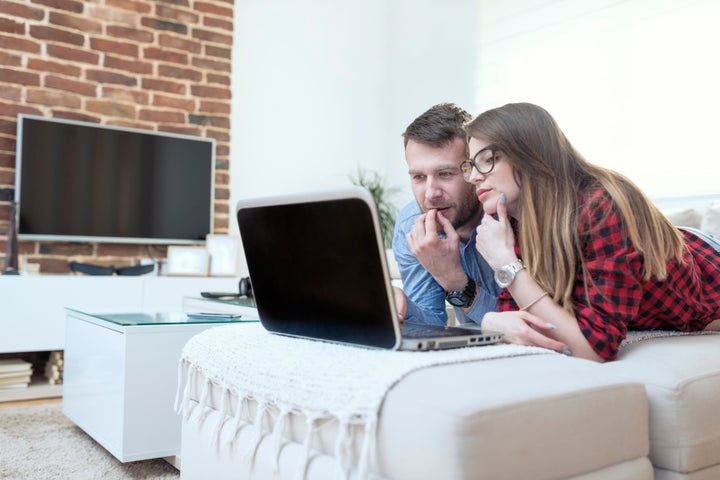 Make a priority list
Every home involves some compromise, and you need to know before you start which ones you are prepared to make.
It's best to split your wish list into three. First are the must-haves, which you can't compromise on (the number of bedrooms for example). Second are the nice-to-haves (such as the distance to the station). Finally are the dreams (like the walk-in wardrobe or man cave). Agree before you start that only those in the first category are written in stone, and that nothing in the third category can persuade you to budge on something in either of the first two.
Do your research
This usually starts online - getting a rough idea of the prices of homes in your chosen locations. You can also investigate everything from local schools to the crime rate. The internet is an essential tool, but don't neglect visiting local area too. The best way to get to know the character of the area and is to stroll around at various times of day – both at the weekend and during the week. Take the time to get to know local estate agents too. A good relationship means you will get to see their best properties, and when they get another new home on the books, you'll be the first person they think of to call.
Get everything in order first
Your 26-hour decision needs to be focused entirely on the property, so get the complexities of buying and selling out of the way first. If you have a property to sell, get the ball rolling. If you need a mortgage, decide on the most important features of the deal that suits you.
With all this in place, you shouldn't need more than 26 hours to make a decision - although you might need more than two minutes, and it's definitely worth seeing the whole of the property before you put an offer in – no matter how prepared you are.
Don't lose the property of your dreams because of a slow mortgage approval process. HSBC's Mortgage In A Day service could give you mortgage approval in just one day*. Find out how it works and call 0800 169 5325 to book your appointment.

* Service available at selected branches by prior appointment only and subject to the availability of a mortgage specialist. It may not be possible to provide you with a mortgage offer on the same day as this will be dependent on your individual needs and circumstances and the complexity or features of your application. You will need to provide all the documentary evidence that we require to process your application at the time of the appointment, details of this can be found online or by contacting us.