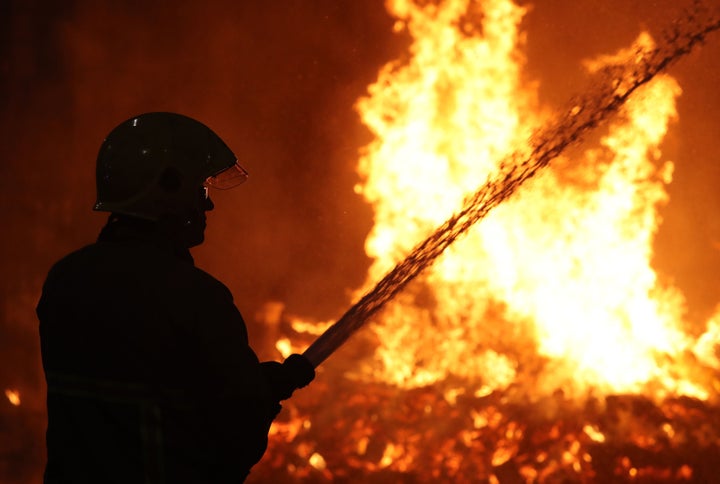 Firefighters have rejected a 2% pay offer as it included a "whole host of strings", the Fire Brigades Union said as it warned a rise funded through cuts is "unacceptable".
The Government on Tuesday lifted the seven-year public sector pay freeze, caving to pressure from voters, unions and Tory MPs.
Ministers had already offered a 2% pay increase this year to firefighters, which was seen as the first breach of the pay cap.
But the Fire Brigades Union (FBU) on Wednesday said new areas of work, including emergency medical responding, and uncertainty about funding arrangements meant the pay offer was not sufficient.
Matt Wrack, general secretary of the FBU, said:
"Firefighters, along with all other public sector workers, have suffered hugely as a result of the government's pay policy. The offer fails to clearly address the pain our members have experienced as a result of years of falling real wages.

"The union is deeply concerned that a lack of detail on how the offer would be funded has led to the rejection. If a pay rise is funded through cuts to frontline fire services and job losses, this is clearly unacceptable.

"The failure of a number of fire and rescue services to address operational, safety, training and welfare concerns that firefighters participating in the trials have raised is deeply worrying."
As part of the consultation, each union branch held a meeting where members were asked to vote on whether to accept the pay offer and continue with trials while funding was being negotiated or to reject the offer and consider other options.
The offer included an immediate 2% increase and 3% from next April, subject to new areas of work.
The news follows a Government announcement on Tuesday of pay rises above its 1% cap for police and prison officers.
Unions expressed anger that millions of nurses, teachers, civil servants and other workers were still having their pay held down.