The UK's first luxury 'five star' care home for people with dementia has opened, costing residents a pricey £2,000 per week.
Residents of Chelsea Court Place have access to a cinema, library and 24-hour kitchen where meals are put together by an award-winning chef.
Residents are kept stimulated with animal therapy sessions, cookery and craft lessons, gardening, music and daily exercise programmes including Zumba and yoga.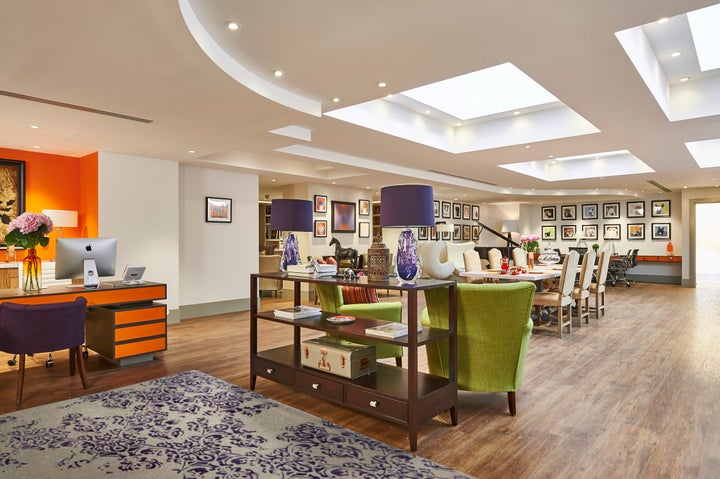 The care home also boasts spa therapies and beauty and grooming services which are available in the hydrotherapy room.
It has 15 premium en-suite apartments, with rooms personally customised with the help of the residence's interior designer.
It has been designed to emulate the design of private members' club and cater to the unique needs of memory care residents.
The purpose-built residential and day care centre, which is staffed by dementia experts, is located on the corner of the prestigious King's Road in London.
Residents get round-the-clock nursing care, 24-hour concierge, tailored individual daily activities and events and access to the cinema, library and indoor garden.
Food is provided by head chef, Matt Dodge, and sous chef Alex Mortean, who are highly thought of in the care home industry.
Prices at the centre start from £2,000 per week and include all bills and free wifi.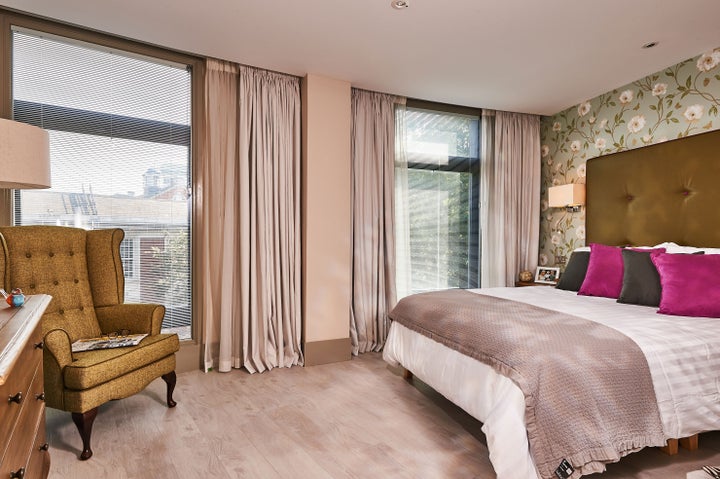 The home is open to dementia and Alzheimer's sufferers of all ages and individuals are eligible for Government-funded contributions subject to assessment.
The centre, set up by Innovative Aged Care, has been launched in Chelsea because it has been predicted the royal borough will have the highest growth in new dementia diagnoses in the capital over the next 20 years.
Currently the borough has the smallest number of beds for dementia residents, with a ratio of only 0.2 dementia beds per 100.
With 64,400 people living with a dementia diagnosis in London and 17,000 new cases being diagnosed each year, Innovative Aged Care has plans to continue expanding in London to service the growing demand of specialist memory care.
Guy Geller, chairman of Chelsea Court Place, said: "We have created a beautiful home and concept that doesn't restrict the freedom of our residents.
"There will be ample staff to ensure members are able to go for a walk outside and enjoy the beautiful surroundings as well as sleep, eat and bathe at their leisure.
"We encourage our residents to retain their independence and mobility and our devoted team will be on hand to support them, every step of the way."
Chelsea Court Place is being run on a day-to-day basis by industry-leading general manager Dr Christine Bunce and managing director James Cook.
Mr Geller added: "My vision for Chelsea Court Place is to deliver excellence in personalised service and curated dementia care in a happy, supportive environment, and to enrich the lives of our residents and day club members.
"Through my foundation, I will continue to work tirelessly to fund research that will ultimately eradicate dementia, a pandemic that is afflicting the lives of hundreds of millions of people worldwide."