Ministers have warned that the five-week wait for Universal Credit payments will stay in place despite a huge jump in claimants caused by the coronavirus outbreak.
Work and pensions secretary Therese Coffey revealed that nearly half a million people had applied for the Tories' flagship welfare scheme in the past week.
Some 477,000 people have applied online, with 105,000 claims in a single day on Tuesday, with many people desperately seeking income support because of job losses or wage drops due to Covid-19 and the new lockdown ordered by the prime minister.
But Coffey told MPs that the controversial five-week waiting time would remain because of the need to offer "fairness to the wider taxpayer", as well as "technical challenges" in changing the software and processes involved.
Appearing before the Commons work and pensions committee, Coffey insisted that advance loans of Universal Credit were the best way to deal with urgent cash problems. Some 77,000 of the 477,00 new claims were given advances.
"The underlying principles of universal credit have not gone away. And by that I mean the design is supposed to be based on your general income, we need a month to assess what your likely income is going to be," she said.
"But, as I keep reiterating the advances can be made to people pretty quickly. We will still be sticking with that advance. Technically it would be difficult to make the operational changes some people are asking for, whereas the advance system does work and works quickly."
Some countries have abolished waiting times for their welfare payments due to the coronavirus. Unlike the UK, Australia has extended eligibility to the self-employed and roughly doubled individual payments.
Asked by committee chairman Stephen Timms if she was considering changing advances into grants rather than loans Coffey said it had been looked at, but was unlikely because of the cost.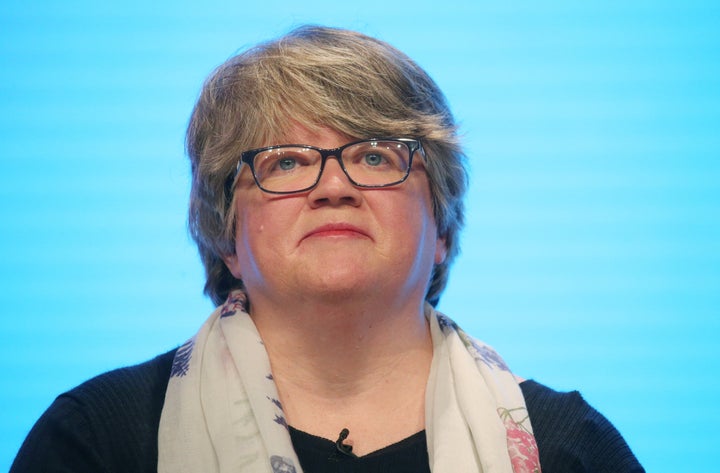 "[There are] aspects of fairness to the wider taxpayer element. I don't mean the government, but ultimately government revenue is still what taxpayers - whether it be individuals or companies - put into the system."
Coffey also rejected calls to suspend the rule barring anyone with £16,000 savings from claiming a penny of Universal Credit, a rule that prevents many self-employed from getting help
"Any policy which requires significant technical change, we are having to rule out on an operational basis," she said.
SNP MP Chris Stephens pointed out that some of the new Universal Credit claimants were then facing huge online queues to verify their claims, with some told they were 111,000th in a queue.
DWP permanent secretary Peter Schofield admitted there were "capacity problems" with the online system that was subcontracted by the Cabinet Office to private providers.
Schofield said that there was a need to weed out "robots" and "scammers" with follow-up verification. He added that 3,000 staff were being redeployed to help with claims and said "I have got a lot of confidence some of those issues will be addressed".
During the evidence session, the DWP chief also revealed that benefit sanctions - which many blame for the rise in foodbank use - were not being applied during the coronavirus crisis.
Put to him by Tory MP Selaine Saxby that "perhaps we shouldn't be having any sanctions at all" Schofield replied that during the outbreak claimants were not being required to take part in WorkSearch schemes as they would have.
"Things that might have led to a sanction, we are not doing that at all..because our main focus from Job Centres is on making claims. So folk don't need to worry about that.
"Often sanctions would be about claimants not looking for work and that bit of the process isn't happening at all. So it's just not something that claimants need to worry about. Our focus in Job Centres is on making payments."
But Coffey said she would write to the committee to clarify the position on sanctions "so we don't say something inadvertently..which isn't quite the way we are operating". She stressed there were job opportunities in supermarkets and in fruit-picking.
Ceri Smith, Head of Policy and Campaigns at disability equality charity Scope, welcomed the move toward "pausing cruel and counter-productive benefit sanctions".
"This change, along with changes to benefits assessments and Statutory Sick Pay, are long overdue. They must be made permanent to create a modern and fair system where everyone can get the support they need," she said.