And it makes sense – jet fuel is polluting, and carbon emissions from planes are a contributing factor to climate change. Travelling by train, which has less emissions, is a greener way to travel and arguably more convenient.
You don't have to wait hours before boarding a flight, and usually have more space to move around. Plus, train travel has the added benefit of not being thousands of feet in the air, for anyone who gets nervous on flights.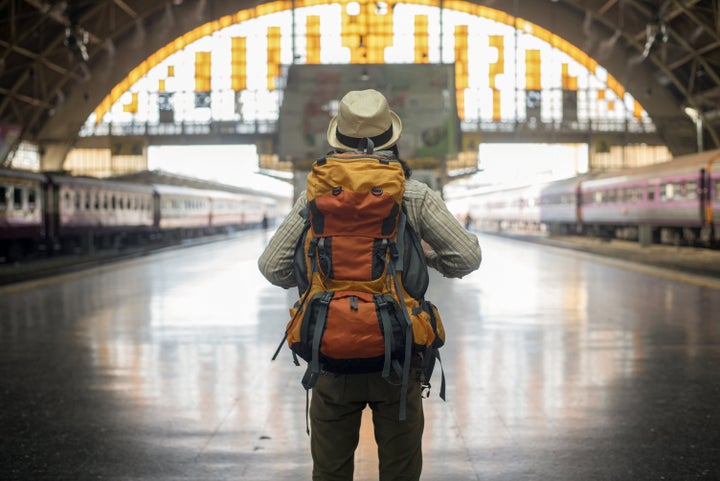 If you fancy following in her footsteps, here are a few places you could travel to in 2019 – whether you stay in the UK or go further afield.
Stay Closer To Home
You don't need to travel far to have a brilliant holiday. You can reach all cities and the majority of regions in the UK via train – so why not explore what's on offer closer to home and indulge in a staycation?
If beaches are your thing, Morecambe Bay in Lancashire, Looe Beach in Cornwall, Ness Cove Beach in Devon and Barafundle Bay in Wales are all easily accessible via National Rail.
Or, if you prefer to really make the journey part of your holiday, take an overnight train to Scotland on the Caledonian Sleeper Train. The train departs from a number of stations including in London, Watford, Preston and Crewe and travels to destinations including Aberdeen, Edinburgh and Inverness.
Travel Further Afield
Staycations might not be your thing, but luckily you can travel throughout most of Europe by train in less than five hours.
Your first port of call is via Eurostar, which travels to Paris, Brussels, Lille, Amsterdam, Rotterdam, the South of France, and Calais. And, from any of those destinations, you can pick up connecting local trains to other cities.
For those who want to travel around the continent, Interrail is a good option and offers a range of tickets valid in up to 31 European countries – from Austria to Turkey. A global adult pass valid for 15 days of travelling within two months costs under €500 (£442).