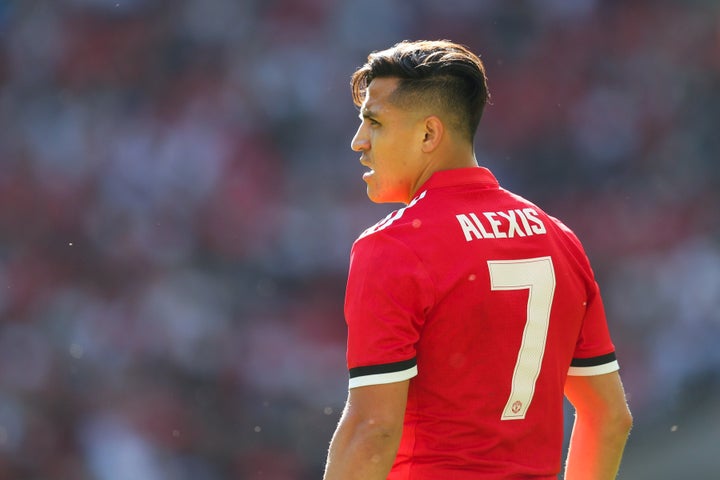 If there's one thing that I love about being autistic, it's that it will often lead me down some weird and wonderful realms of interest.
Hiking backpacks is a particular favourite of mine, but my all-time number one "unusual" fascination is Arsenal players and their dogs - a love affair that started during the 2014 World Cup. Before 2014, I'd always hated football, I didn't really see the point in it and had never taken an interest. But in the summer of 2014, I was stuck at home, battling seizure after seizure after seizure. I didn't have the concentration to watch films or TV shows. I needed something simple to watch but engaging enough to distract me. Football, it turns out, was my knight in shining armour.
At the time, I lived equidistant between Spurs' and Arsenal's stadiums. I didn't have a team, obviously, given that I didn't like football. But then, during the World Cup, I discovered the star of the Chilean team, Alexis Sanchez. He was vivacious, determined, skilful on the ball – an absolute joy to watch – and he was obsessed with his two dogs, Atom and Humber. After Alexis came Mesut Özil, and *that* 7-1 game. Özil was a magician who seemed to exist outside of time and space. He captivated me (as did his dog Balboa). As luck would have it, Özil played for Arsenal and Alexis would sign for them that summer. So I became an Arsenal fan.
I spent a year going to every Arsenal home match, and discovered that football gave me a release to be my most authentic autistic self. It was something I'd struggled to find space for in other places in my life, as I always ended up masking somehow. But when I'm watching a match, I can stim as much as I like – leaping up and down, flapping my hands, singing in echolalia (although it is frustrating when an opposition team's chant gets stuck in your head for weeks after). I can scream and shout and laugh and cry and swear and express all of my emotions in their rawest, least publicly acceptable form. Football has given me friends who will happily spend hours analysing the smallest details of a player's technique, who thrive as much as I do on researching the mundane aspects of their lives.
The World Cup is the ultimate dream for a football loving autistic person like me. I get week after week of daily doses of freedom, chances to lose myself completely in the beauty and magic of the game. I get to track my favourite Arsenal players and have a legitimate reason to cheer on the players I love from other teams (which obviously I would never usually admit, because it just isn't the done thing!). I've never supported England, partially to save myself from disappointment, and partially because growing up as the only half-Polish kid in my school, I always made it a point of pride to "support" Poland (which really meant nothing at all, even though they qualified this year).
The sadness for me, much like in 2014, is that the World Cup is marred by political issues. In Brazil, this was the impact of the lives of the people who lived in places that were cleared to make way for the spectacle of the World Cup (and the impact of the lack of legacy building that occurred). In Russia, it's impossible to ignore that people like me (a queer autistic woman) would not be able to safely attend those matches without hiding parts of ourselves and we've already seen the concerns about the racist abuse some players might face. Like many autistic people, I have a deep concern for others and a strong sense of social justice, so it's hard for me to separate the football itself from the issues that surround it. It's a shame that corruption in Fifa continues to get in the way of enjoying the football itself.
I'll most likely be watching the games at home with my flatmate – it's my favourite way to watch football if I'm not at a match. Unlike being at a game, bars can be slightly less forgiving places and the crowds inside a bar feel more intense than being out in the open air of a stadium. And besides, at home I have good wifi – which is essential to finding out those all important facts about my newly discovered favourites. And their dogs.
This blog first appeared on the National Autistic Society's website and can be found here