My timeline is full of talk of Black Friday and it is not even here yet. It feels like Black Friday is now Black Week resulting in myself feeling rather uncomfortable. Yes like you, I love to bag a bargain but there is something about large companies dragging us in to spend money we don't have to bolster their profits, that feels, quite frankly, wrong. Meanwhile small indies on our deserted high streets are struggling, at a time when they too need to buy gifts for their families and who are maybe wondering just how they are going to manage this year.
I love a charity shop, as I love the thrill of the chase. Going in and not knowing what I will find gets me a little excited, and as a lover and writer of vintage, I cannot wait to see what I can discover that will either make a wonderful gift this Christmas or something that will be worth more money in the future. Many people however, turn up their noses at buying second hand at this time of year, even though it is more ethical, gives to charity and often more unique. For those of you who are up for a bit of thrifting this week, especially those of you who love vintage and antiques, who want to say a huge NO to Black Friday, here is my guide to shopping in charity shops.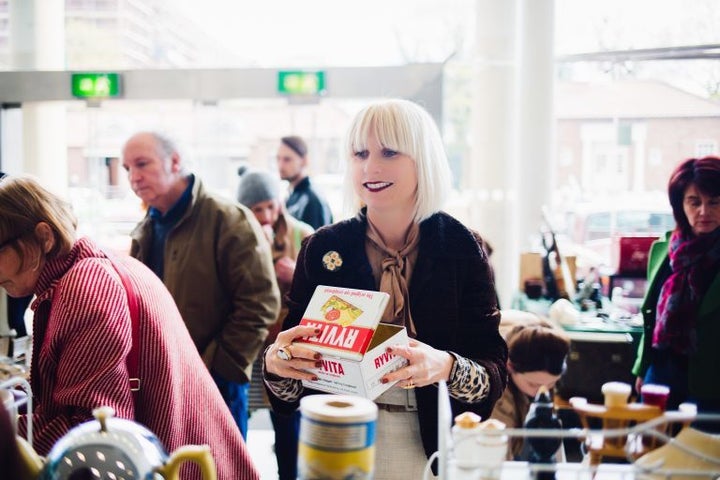 Research before you start shopping in a charity shop
Not all charity shops are the same so it is worth establishing where to visit first. There are newly refurbished charity shops who tend to have higher price items (they have to pay for that refit after all) and also tend to stock a lot of new items. I find these are the ones where I find the least. What I look out for are:
The affluent charity shop: I love a charity shop in a posh town – the more affluent the better the booty! If you are craving a Hermes scarf you need to go to where the women who wear them (or used to wear them) live. This may mean that prices rise but if it is designer fashion then it will be worth it.
The charity shop that hasn't changed for twenty years! The musty, fusty charity shop is the best for finding vintage. You know the ones; where everything is piled up high and you have to really search. The teams are less likely to be the ones researching values too, so you can really find some treasure here. Often the stock isn't even priced, so bargains are to be had.
What to bring when shopping in a charity shop
Often we just rock up to charity shops (we have been known to quickly browse a whole towns shops on a whim) but a bit of preparation goes a long way. Especially for beginners in this sport!
Comfortable clothes: You need to be able to try on clothing quickly (charity shop shopping is all about speed!) so wear something comfortable but also something that you can get in and out of fast.
Small change: Bring cash! Some of the older charity shops only take a card if you spend a certain amount and if you just want a fabulous 99p bangle you need small change with you. Remember, while you are trying to find a cash point, someone else is finding the bargains at the next shop.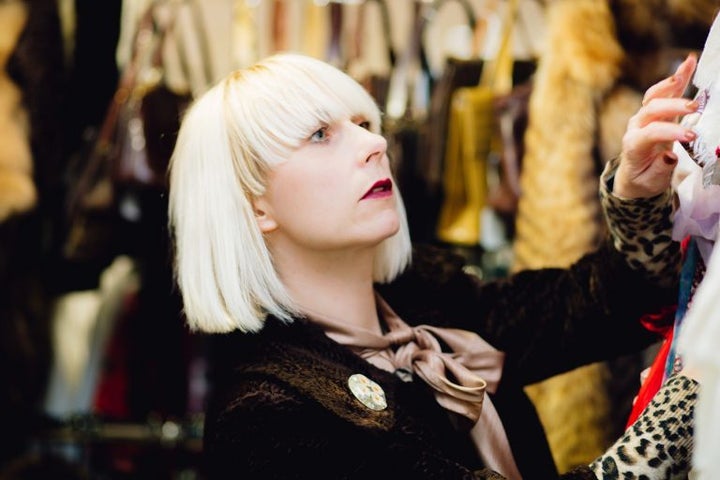 How to find the bargains in a charity shop
Modern charity shops often merchandise their stock by colour which I personally hate – I don't go into a charity shop looking for red or blue, I go looking for vintage or for a new top! However they display their wares, the main thing I do is to scan. Stand at the start of the fixture and look for textures that show it to be vintage or patterns that you are drawn to. If I am looking at homewares, I again scan the shelves – I am now so quick at finding what I want (and most of the time, what I don't want!)
Look for a vintage section: some shops have a "vintage" section which can help but beware! Often the things here aren't vintage but look it, or the prices have been hiked.
Build a rapport: this is the most important thing when shopping for vintage at a charity shop. Chat to the staff! Share what you like and after time they will start to show you items that are out the back which hasn't seen the shop floor yet. BINGO! This is your goal – they will sometimes get it wrong but be patient with them. After a while they will save you the vintage cream!
Check the cabinets: The higher price items get put in the cabinets but here is where you may find the valuables.
Getting the right price: Remember this is a charity shop and not a private seller so do not haggle. It is rude, end of. If you build a rapport, they may start to do you a deal as they trust you but remember the money exchanged is for charity!
Check the condition: Even though everything has been checked for stains and odours, sometimes things get missed so thoroughly check items before buying them. If something has a hole etc do feel free to point it out to the team, and they may discount it for you.
Don't buy everything: This is the hard one! Just because it costs a pound doesn't mean that you must have it! Try and think about what you will wear the item to, what you have to match with it, do you need another plate?
I really hope that this is the year we do go back to the high streets, we do support indie shops and businesses as well as charities and don't dragged into the Black Friday hype. Let's make this Friday (and every Friday) Yellow Friday and go and spread some joy and sunshine to people who really need it.
(This guide first appeared at http://katebeavis.com/charity-shop-vintage/)
Related