For the latest in our WISE WORDS interview series - where stars from a whole range of fields share the important life lessons they've learned along the way - we're posing some of the big questions to FREDDIE FLINTOFF.
Former English team cricketer, sometime professional boxer, Freddie Flintoff has known both national renown - heralded as champion of the 2005 Ashes series - ignominy, after a disaster on a pedallo, and career-threatening injury with a deep vein thrombosis, that brought about his retirement from Test cricket.
Since 2009, he's played in Twenty20 cricket leagues, and also appeared on television. He won the first series of Australia's 'I'm A Celebrity…' and is one of the unruly team members of 'A League of Their Own'.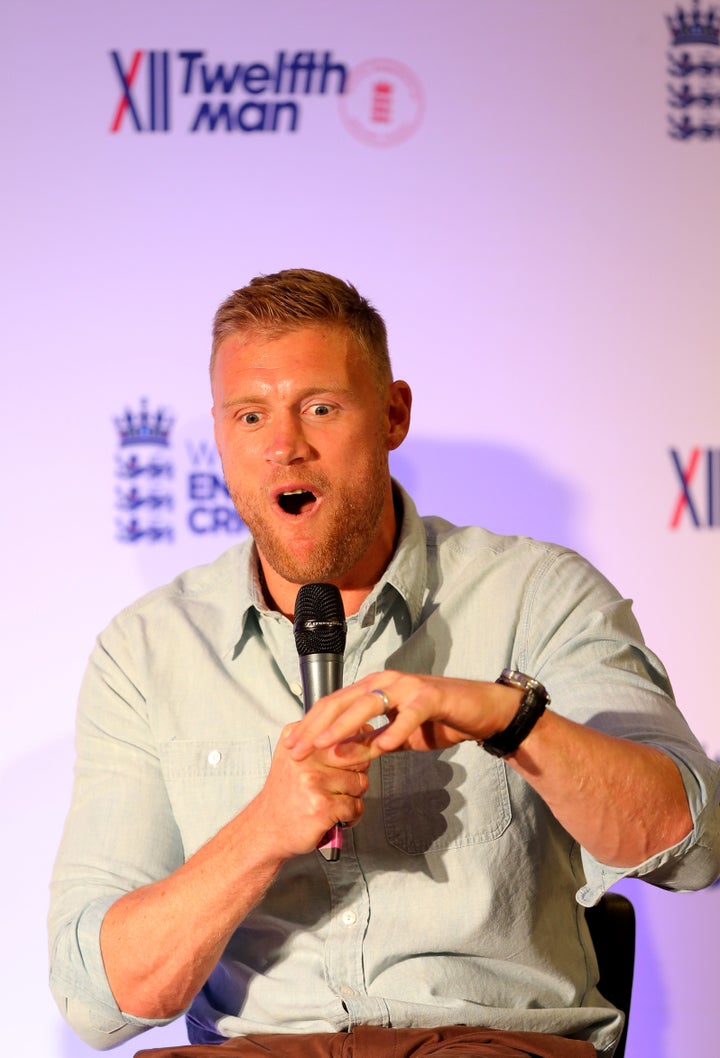 He talks to HuffPostUK today about some of the big challenges along the way, and emerges as someone who seems to, instinctively, have adopted the practices of mindfulness and living in the moment that psychologists are recommending us all to learn and use…
What do you do to switch off from the world?
I usually am switched off from the world. I have to remember to switch on. I'm not sure what social media is all about really (says the man who has 1.9million followers on Twitter). I just want to get on with my life.
I have this relationship with social media and then I question why I'm doing it. London is too busy, but we live in a small village up north, so it's possible to escape, and I can just be myself. That's switching off, really.
How do you deal with negativity?
I'm not bothered. If you live your life and you're doing things that you're comfortable with, people can say what they like. It never bothers me.
When and where are you happiest?
At home, sat around in bed, I like being in bed, like being asleep, I like being in Preston, I like being at Old Trafford Cricket Ground. It's not so much where you are, it's who you're with, and for me that's family.
What's the best piece of advice you've ever been given?
Just be authentic. Just be yourself. Numerous people have told me that. The one thing I learned from having a sporting life, is more important than not having a fear of failure, it's about not regretting anything. So try everything you feel like doing.
What has been the hardest lesson you've learned?
It's remiding myself that, when bad things happen, it's not a big deal in the scheme of things, and most things aren't.
What would you tell your 13-year-old self?
Just relax, things will be all right.
What 3 things are at the top of your to-do list?
Get the train home, do a radio show and get home in time for the kids to see me before they get to bed.
It's all about living in the present. I'll worry about tomorrow when it comes.
What do you think happens when we die?
I've no idea. I don't think about it. People try to second-guess everything, I'd like to think something happens, but I need a bit of evidence. If nothing else, end up back in Preston. It's heaven.
When do you feel a sense that we live in the presence of something bigger than ourselves?
I've been very lucky that I've travelled, spent time in Canada, seen the Taj Mahal, but I'm very good at being underwhelmed. If I really look forward to something, I'll look at it and go, okay great, now what?
Instead, it's the little things that please me, like getting off the Tube at the right station. Taking my children to school. I've travelled and seen a lot, spent time in privileged places, and now it's the little things I enjoy.
What do you try to bring to your relationships?
Honesty and fun.
What keeps you grounded?
Remembering that, for every success, I could tell you about a time I've failed. I've travelled around a bit and I've been to these big dos, but at the end of the day, I'd rather be with my mates. I've gone back to what I know and what I like, and it's been the saving of me.
What was the last good deed or act of kindness you received?
Coming to London today, there was a lovely fella waiting for me on the train. He got me some food, asked me if I wanted a cup of tea. He was just being polite but it was lovely. Just please and thankyou from him to me and vice versa. It's not hard being nice, is it?
Freddie Flintoff speaks on behalf of StubHub's 'What Live Feels Like' campaign, for more information on getting the most out of your live experience, please visit stubhub.co.uk. Tap the first picture below to open our slideshow: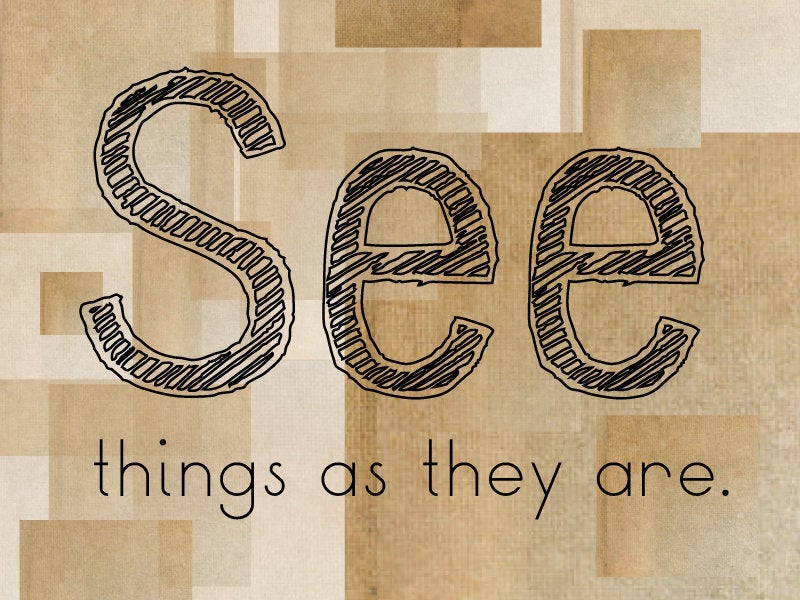 Mindfulness Mantras To Improve At Work
Popular in the Community