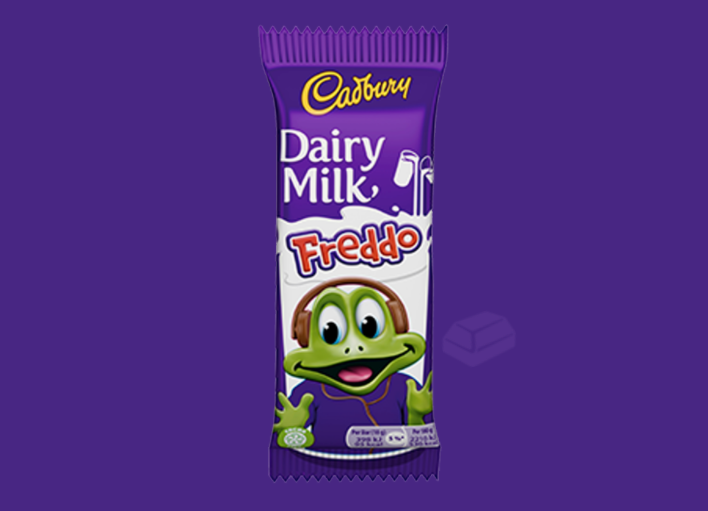 Freddo prices have reached an all-time high, costing a jaw-dropping 30p.
The frog-shaped chocolate bar, which weighs 18 grams, was sold in stores for 10p back in the Nineties. But it seems nothing is sacred, as Britain's beloved chocolate bar has risen in price by 200% since the year 2000.
To put the price hike into perspective, last year's index revealed that the average price of cinema tickets had risen by 116% since the year 2000, and the price of a Mars Bar had increased by 106%.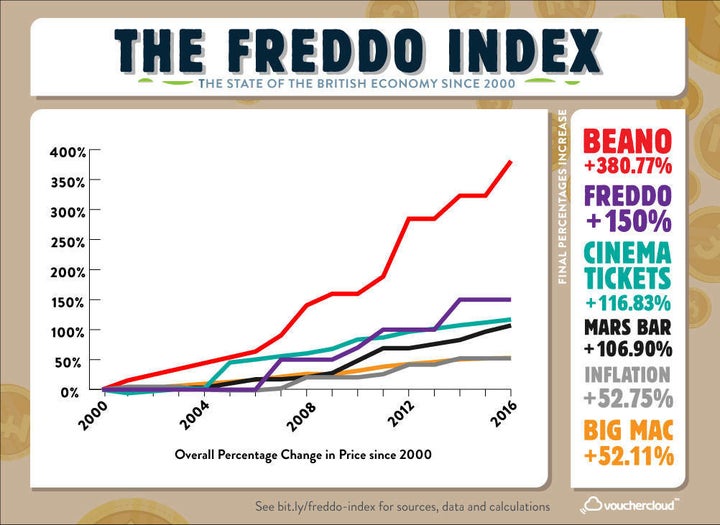 Understandably, people are pretty upset by the news. Hannah Atherton tweeted: "Feel sorry for kids these days, we used to be able to get a Freddo, Taz and Chomp for 30p!" Alexandria Murphy added: "And this my friends is why our country is falling apart."
If you think 30p is bad, you've got another thing coming. According to Baz Devine, a shop in London has been trying to sell Freddos for £1. It's also been noted that some stores have tried to flog Freddos for 65p. Outrageous.
Labour leader Jeremy Corbyn recently vowed to investigate the inflation of Freddo prices. He told Copa 90 presenter David Vujanic: "I think there is a very obvious motive: those that make Freddos know it's popular, so they're making a bit more money.
"I think we need to examine this question in some detail and see if there is excessive profit-making by those who make Freddos – then they've got us to answer to."
HuffPost UK reached out to Cadbury for comment and is waiting to hear back.