Hundreds of men and women went topless on Brighton Beach this weekend to protest against social media policies banning female nipples.
The peaceful protest, which took place on Sunday 5 June, called for equality among all breasts and nipples - whether male, female or otherwise.
Comedian and 'Free The Nipple' campaigner Samantha Pressdee, who organised the event, said the aim was to "challenge the way women's breasts were perceived".
"Breasts have been sexualised and the point of this campaign is that they don't have to be sexual," she told SWNS.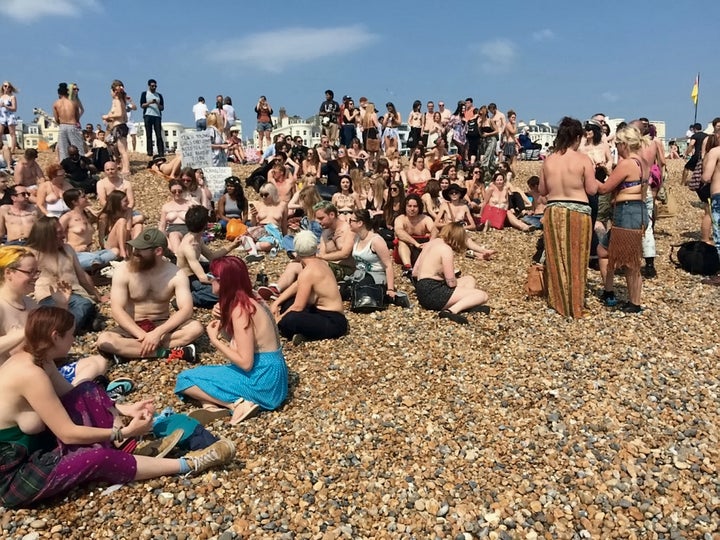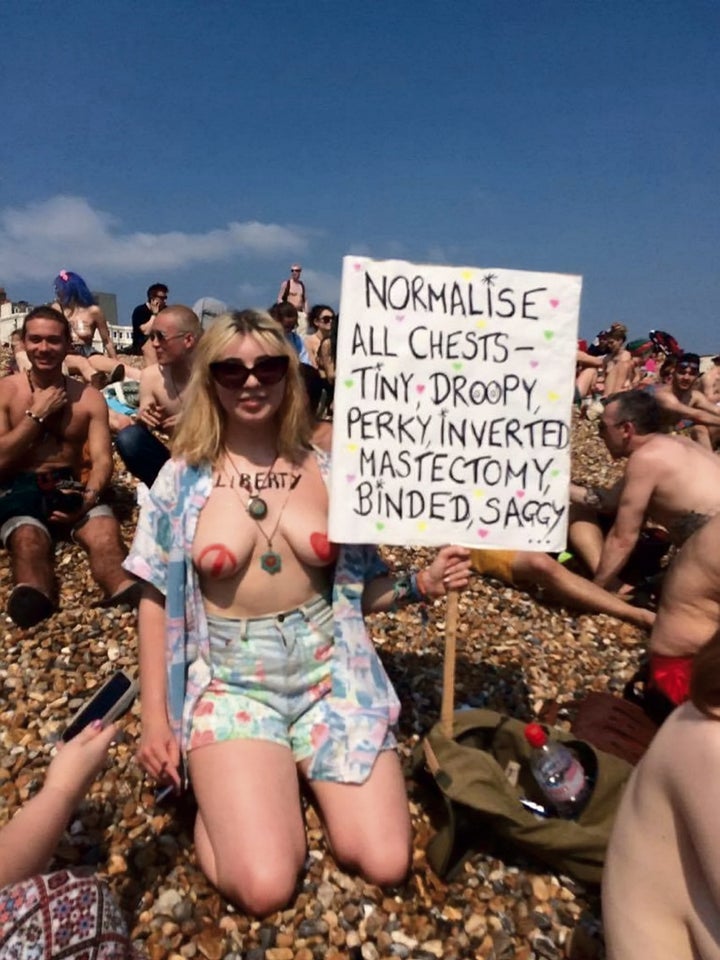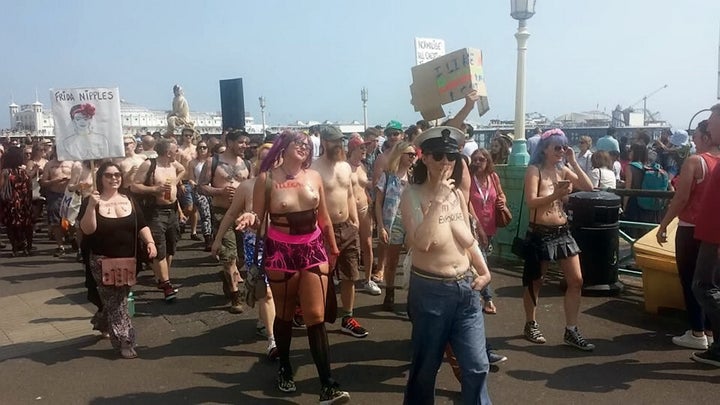 Currently, Facebook and Instagram remove photographs of female breasts uploaded to the sites if they include nipples.
"But we always allow photos of women actively engaged in breastfeeding or showing breasts with post-mastectomy scarring," state both in their community guidelines.
Meanwhile on Twitter, all nipples are welcome.
The protest, which saw 200 men and women stripping off their tops to bare their nipples in unity, started off at Brighton Pier and headed along the seafront.
It ended on the beach, where people either went swimming or sunbathed topless.
The event appeared to be a huge success, although there was one complaint from a man who was walking with his son and said he had to cover his child's eyes.
Organiser Samantha Pressdee, who is from Walsall, responded to the complaint: "There's nothing wrong with kids seeing nudity if it's not in a sexual context."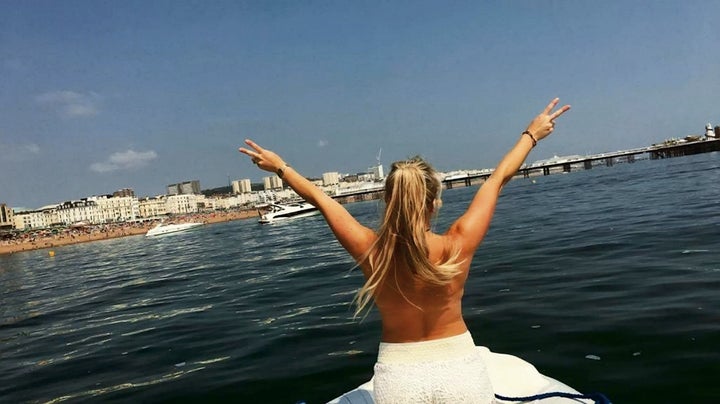 Related