Game Of Thrones bosses have responded to an unfortunate gaffe during this week's episode, which saw a Starbucks coffee left in shot during one scene.
The show's art director Hauke Richter told Variety: "Things can get forgotten on set… it's so blown out of proportion [because] it has not happened with Thrones so far."
Making light of the gaffe, HBO also said in a statement: "The latte that appeared in the episode was a mistake. Daenerys had ordered an herbal tea."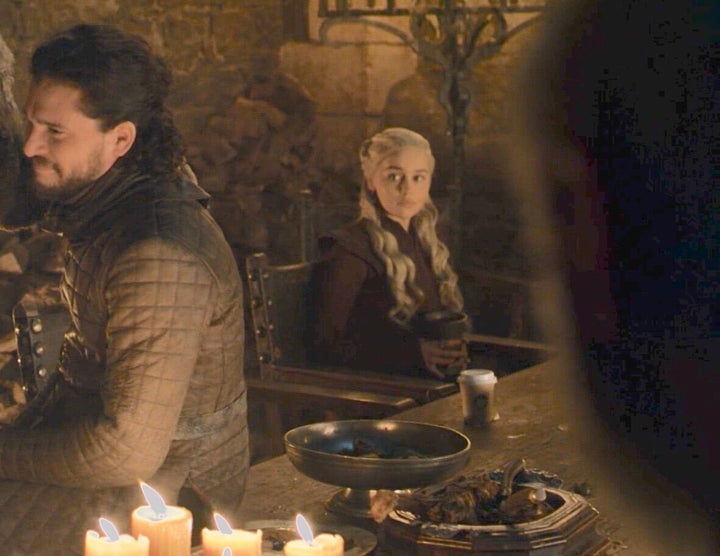 And, of course, Starbucks had to say something on social media too...
Meanwhile, John Bradley, who plays Samwell Tarly, recently told HuffPost: "It's just one of those things. You can't be pointing the finger because everybody makes mistakes.
"We're all trying to create a kind of unique landscape and escape. ... It takes you out of that moment and brings you back in the real world."
"I don't know what kind of coffee Emilia [Clarke, who plays Daenerys Targaryen ]is drinking, but judging by her performance this year, it's so strong... I'll have a cup, please," John added. "I don't know what Emilia's drinking, but the energy she's giving throughout the season is superb.
"Her action, her emotion, all that stuff plays on her face. She's reached such a level of performance and such a level of complexity and such a level of nuance for Daenerys that I'm just entranced by her every time I see her on the screen."
Just two episodes remain in the current series of Game Of Thrones, which concludes after eight series later this month.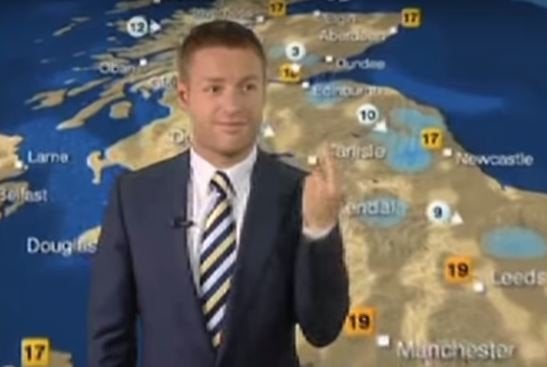 14 Live TV Gaffes We'll Never Tire Of Watching