We can't quite believe we're at this point already, but there are officially only three episodes of Game Of Thrones left. Ever.
The fourth, airing in the early hours of Monday morning, will feature the aftermath of the Battle Of Winterfell, as the armies in the North evaluate their losses and prepare to head south.
And with half of the series still to come, there are a lot of questions currently unanswered and plenty of loose ends to tie up.
This list is far from exhaustive (we can, and will, chat about this show all day) but these are the top seven things we've been losing sleep over...
Is Samwell Tarly writing Game Of Thrones?
For a long time now, fans have been toying with whether Sam could be writing the histories that become Game Of Thrones (basically a fictionalised version of George RR Martin) and the theory gained pace when one of the episodes in season seven saw Sam receiving advice on how to write historical accounts.
Author George has bolstered this line of thinking too, by stating that Sam is the character he identifies with the most.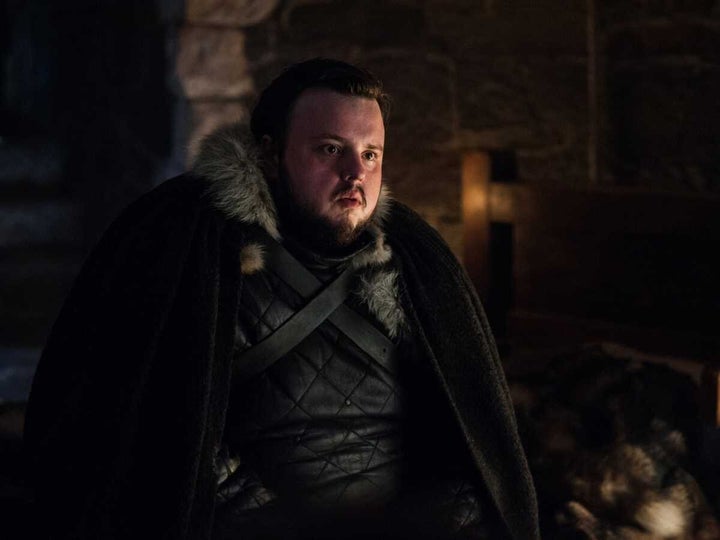 So could we be heading for a The Hobbit style ending, where Sam is revealed as the author? It certainly seems like one of the more likely outcomes.
Sam's character arc hasn't been the simplest (or greatest), but his survival to this point suggests he'll have significance when the wars are over. Revealing him to be the author of the entire show would be a little cheesy, but given how sentimental and emotional everyone will be in the closing minutes, the writers could potentially get away with it.
Where did Bran Stark go during the Battle Of Winterfell?
Physically Bran was in Godswood, where he was placed to lure in the Night King – a plan that worked in the end (shout out to the MVP, Arya Stark).
But Bran, the Three Eyed Raven, spent most of the show somewhere else, as he used his powers to warg and travel in his mind. Unfortunately, we didn't get to see what he was doing and quite frankly, need to know. Now.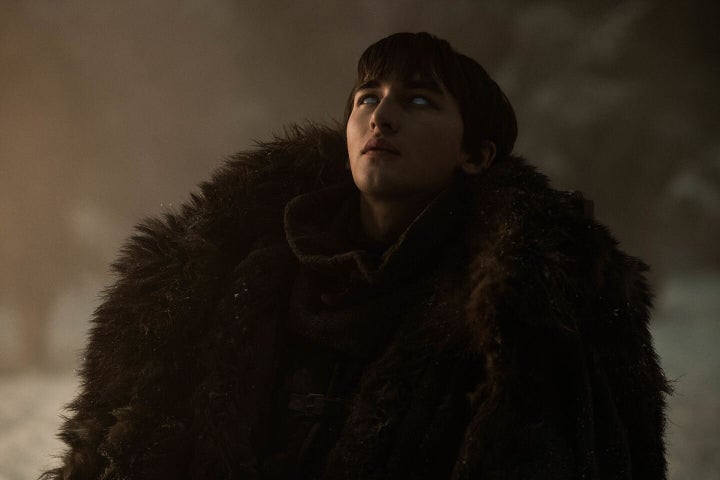 Bran can influence events while warging, which gives us even more questions. Was he just watching to make sure the Night King was on his way? Perhaps he found a way to spy on other parts of the battle? Or could he have been controlling one of the key players? There's a lot to discuss and hopefully it doesn't get glossed over.
Will Greyworm and Missandei get their happy ending?
Back in episode two, we saw Greyworm and Missandei discussing their plans for life after the war, vowing to stick together. The whole scene was lovely and we'd be totally shipping these two... if it wasn't for the fact it seems incredibly likely at least one of them will die.
If anything, their declaration of love felt like a huge signpost towards the fact they won't make it to the end so it was surprising when they both then survived the Battle of Winterfell.
Given his warrior prowess, Greyworm should be able to make it through the fight against Cersei Lannister's armies too, but the couple could then have a final problem on their hands. If she takes the throne, will Daenerys Targaryen let one of her most-trusted advisers leave Westeros? The answer to that will surely be no.
Sorry guys – do they have a couple name? Greyandei? erm, Missworm? – but this probably isn't going to end well for you.
Have we definitely seen the last of the White Walkers?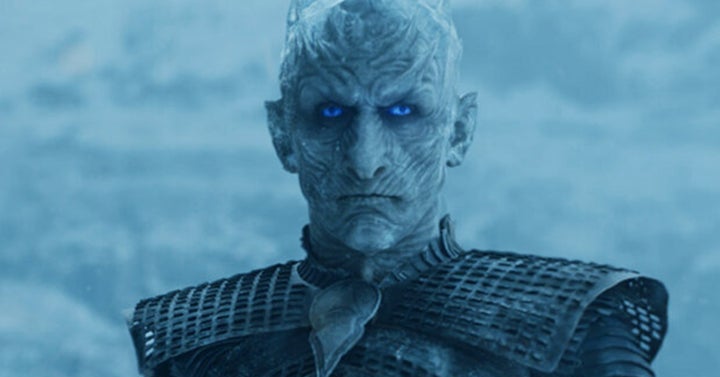 While the Long Night climaxed with Arya killing the Night King and in doing so, appearing to destroy his entire army, we can't help but feel a little skeptical.
It seems a little too good to be true that the White Walkers are now completely gone and we didn't really get to find out much about them. What about the weird symbolism? And the Night King's exact motivations? His possible ties to Bran?
Plenty of people have been wondering this and luckily for us, Jimmy Kimmel is one of them.
The US chat show welcomed Game Of Thrones creators David Benioff and Dan Weiss to his show earlier this week and asked them point blank if we've seen the last of the White Walkers.
Their response? "Yeah, we're not going to answer that." Hmm.
How will Jaime Lannister negotiate Cersei vs. everyone else?
This season has seen Jaime heroically turned his back on his sister/lover and fight for the living at Winterfell, while she focussed on getting her own troops ready to defend King's Landing.
With the White Walkers (probably) defeated, the next thing on everyone's to-do list is the fight for the throne itself, which leaves Jaime in a less-than-ideal situation thanks to his loyalties on both sides.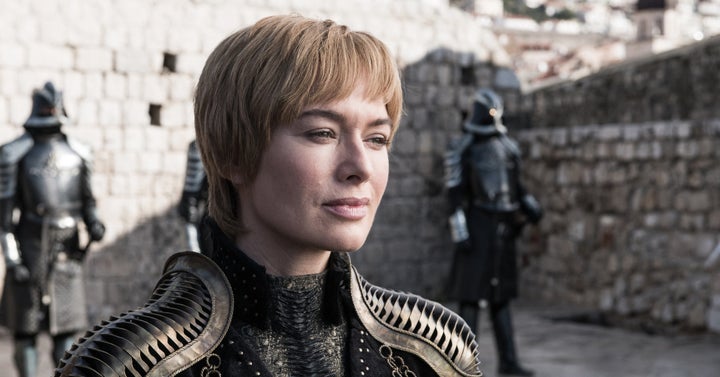 In the Long Night, we cheered when he fought shoulder-to-shoulder with the newly-knighted Brienne of Tarth, and their bond is stronger than ever – but it might not be enough to make him realise Cersei really isn't the best choice for the Iron Throne.
There's also the small matter of Cersei being pregnant with his child and Euron Greyjoy's insistence on skulking around and generally annoying everyone.
At this point, Jaime is one of the most fascinating characters as his actions could completely change the game. And let's not forget the Valonqar theory either, which suggests he could complete his redemption arc by killing his sister.
What about the North?
Sansa Stark put this question to Daenerys but an interruption (the arrival of Theon Greyjoy, RIP) meant we never got an answer.
With the Seven Kingdoms defended – after the North men and Starks played key roles – Sansa is probably going to push harder for an answer on what the future holds for her people, who are still reluctant to support Daenerys.
Sansa has proved herself to be a seriously good strategist and is clearly one of the smartest people left in Westeros, so we doubt she's ever going to follow Jon Snow's lead and bend the knee.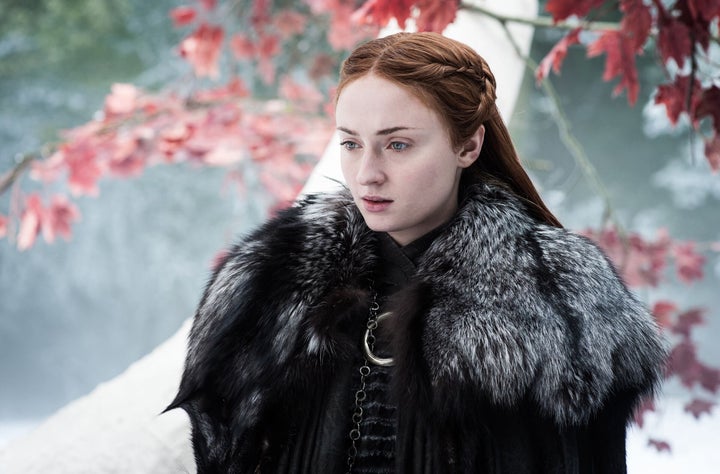 Who's going to die next?
The Long Night saw numerous characters fall but most of the key players are still alive, including the Starks, the Lannister siblings and fan favourites Brienne and Tormund.
But there's one fight left, as the survivors from the Battle Of Winterfell head south to fight Cersei's armies so more deaths are definitely coming.
Earlier this week, Emilia Clarke teased the carnage to come, promising "even bigger" episodes and a "mental" fourth instalment.
Tissues at the ready, people. These last three episodes are going to be devastating.